Patricia Palomanes Nieva is the stunning girlfriend of the Villarreal player, Mario Gaspar. Patricia is a dream woman, she gives all her heart to her relationships and supports Gaspar no matter what. Mario is a real lucky man for having such a woman by his side. In this article you will learn many interesting facts about Patri, so make sure to read on in order not to miss anything.
Mario Gaspar is a real legend of Villarreal. He has been playing for the Yellow Submarine since the day he made his debut for them. Gaspar was one of the players who contributed to winning the Europa League in the 2020/21 season. He played phenomenal and that's thanks to his lovely girlfriend, Patricia.
Mario Gaspar is in a relationship with the stunning model, Patricia Palomanes. Mario and Patricia started their relationship in early 2021, but it wasn't until April when they announced that they are a couple. Of course, the fans loved the fact that Mario is in a relationship with Patricia and they were happy that they were about to see the Spanish beauty more often at Estadio de la Cerámica.
Patricia Palomanes is a famous model, who used to work as a stewardess. Patricia Palomanes is also known for being the partner of Mario Gaspar.
Now let's dig in deeper into Patricia Palomanes' biography and learn as much as possible about her.
Patricia Palomanes was born on May 21, 1988, so her age is 34. Patricia is two years older than Mario Gaspar.
According to her birthday, Patricia Palomanes' zodiac sign is Gemini, which means that she is a very adaptable, outgoing and friendly person. Usually people born under the sign of Gemini are known for their great sense of humor and for being very sociable.
Patricia Palomanes was born in Madrid, Spain, which means that her nationality is Spanish, such as her boyfriend's.
Patricia Palomanes is actually very private about her family and she doesn't like to share any information regarding her parents. Patri is very close to her mother and they share a great bond together. There is no information about her father.
Patricia has one sibling, a younger sister, Nicole Palomanes. The two sisters are very close and they even have matching tattoos.
Patricia Palomanes has a son from a previous relationship. Patricia gave birth to Mateo in June 2012, when she was only 24 years old. She is very proud of her son and she loves him very much. Patri shows her love for Mateo in almost every single post on Instagram. She is a great mother, who tries to give everything she can to her boy.
Patricia Palomanes graduated high school in Madrid, but it is unknown which school she attended. It is also unclear if she enrolled in university after high school or if she chose to pursue a career in the modeling industry.
Patricia Palomanes used to work as a stewardess, before becoming a model. She has a great passion for traveling and she really loved her job. Now Patricia works as a model.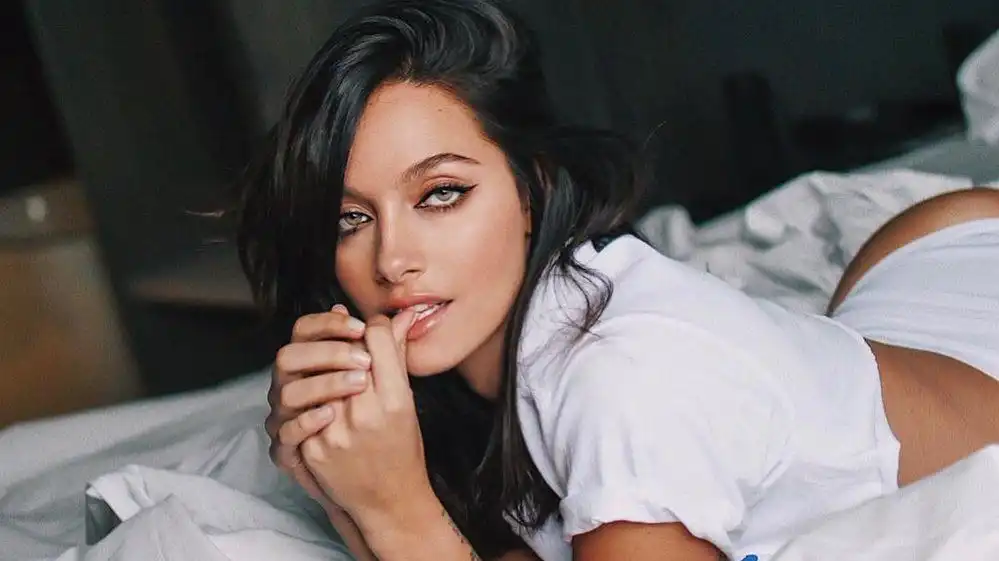 Checkout Paulo Dybala's Hot Girlfriend - Oriana Sabatini
Patricia Palomanes' net worth is under review at the moment, so stay tuned for further information.
Mario Gaspar's net worth on the other hand is well known. Gaspar's net worth is estimated to be over £10,1 Million ($13,9 Million). Mario Gaspar's annual salary is around £1,4 Million and his weekly wage is £27,000.
Patricia Palomanes is actually very active on social media. She keeps her followers engaged with provocative snaps of herself in a bikini. She also loves to post pictures of her son, Mateo. Patri also uses her Instagram to show support for Mario. Patricia is friends with most of the Villarreal WAGs and among her followers you can see  Paula Batet, Pau Torres' girlfriend.
You can check Patricia Palomanes' Instagram  here, she goes by the nickname @ppalomanes. Keep in mind that her profile is private and you have to follow her first in order to see her content.
Patricia Palomanes' height is around 5 ft 7 inch (170 cm) and her weight is around 55 kg (121 lbs). Patricia has dark hair and dark eyes. She has several tattoos on her body.