Daisy Evans was once best known for her insanely catchy pop songs, but now is a very talented makeup artist and the wife of the Newcastle United player, Jonjo Shelvey. In this article you will learn everything there is to know about Daisy Evans, so read on to find many interesting facts about her.
Jonjo Shelvey is one of the most recognizable footballers. The Englishman has been playing for Newcastle United since 2016, helping them win many important matches. Jonjo is also recognized for his look. He has been diagnosed with alopecia, also known as baldness and hair loss, because of several childhood traumas. One of Jonjo's biggest achievements in his life is marrying the stunning Daisy Evans.
Jonjo Shelvey is married to his long-term partner Daisy Evans. Jonjo and Daisy started dating when he was still playing for Liverpool. The couple tied the knot in June 2015 and the comedian Jimmy Carr performed at the event. Jonjo and Daisy have two daughters together, and their first one was born a year before they got married.
Daisy Evans is a former member of the group S Club Juniors. Currently, she works as a professional makeup artist and she is very talented.
Now let's dig deeper into Daisy Evans' biography and learn everything there is to know about Jonjo Shelvey's wife?
Daisy Evans was born on November 30, 1989, so her age is 32. Daisy is three years older than her husband Jonjo Shelvey.
According to her birthday, Daisy Evans' zodiac sign is Sagittarius, which means that she is a very cheerful person. Usually, people born under the sign of Sagittarius are known for their impetuous character.
Daisy Evans was born in Essex, England, meaning that her nationality is English.
Daisy Evans is very private when it comes to her personal life and she hasn't shared any information about her parents. It is unknown who her mother and father are. Daisy has one sibling, a sister Alice.
Daisy Evans completed her education in the United Kingdom. She attended the Sylvia Young Theatre School. Daisy studied there for two years and when she turned 12 she began to attend Collins School of Performing Arts with her sister Alice. Daisy did not continue her education, but her sister, Alice did. She didn't continue her further education, because she teamed up with News Of The World Score Angels where she danced at football games.
Daisy Evans always loved to sing and dance. She danced since she was 3 years old and after viewing an advertisement for she went along and honestly thought she hadn't got further than round one. Eventually, she moved further and she became part of the band. In 2003, S Club announced they were splitting so S Club Juniors changed their name to S Club 8. The S Club 8 group separated in January 2005.
From early 2007, Jonjo Shelvey's wife was a member of a five-piece female group, From Above. They made a tour around the UK and in September 2008 they were signed by Beyoncé's father Mathew Knowles and Music World Records.
Daisy even starred in a Disney Channel show, Bus Life and also had their hit TV Series, I Dream.
Currently, she stepped aside from her music career and she focused on her other passion and she became a make-up artist.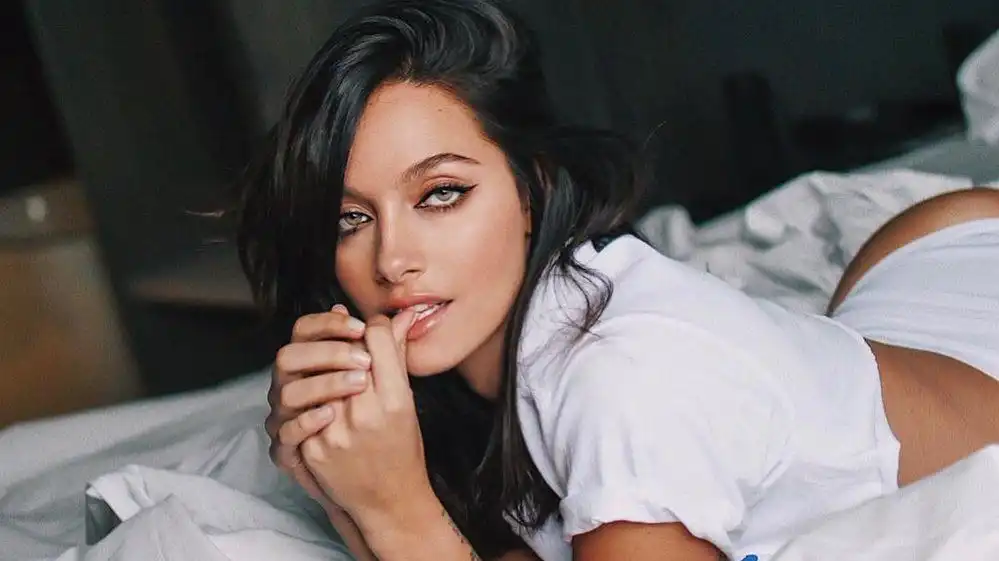 Checkout Paulo Dybala's Hot Girlfriend - Oriana Sabatini
Daisy Evans' net worth is under review at the moment, so stay tuned for further information.
Jonjo Shelvey's net worth is estimated to be over $18 Million. Jonjo is the second-highest-paid Newcastle United player with an annual salary of €4 Million and his weekly wage is €76.923. The highest-paid Newcastle player is Joelinton.
Daisy Evans is quite famous on social media, gaining over 11K followers on Instagram. She is very active on Insta and she posts mainly pictures of her work as a make-up artist.
You can check Daisy Evans' Instagram here, she goes by the nickname @daisyshelvey_mua.
Daisy Evans's height is around 5 ft 6 in (1.68 m) and her weight is around 55 kg (121 lbs). Daisy has blonde hair and blue eyes. She has several tattoos on her body.
Daisy Evans and Jonjo Shelvey have two children together. They have two daughters.
On March 4, 2014, Daisy gave birth to Jonjo Shelvey's first daughter, Lola Shelvey. On May 26, 2016, the couple welcomed their second child, Alba Shelvey.