Cecilie Porsdal is the stunning girlfriend of the Crystal Palace defender Joachim Andersen. Cecilie is a person who has fine taste in art. She has a natural beauty, who doesn't need a bunch of filters. In this article you will learn everything there is to know about the Instagram influencer Cecilie Porsdal. Read on to learn more interesting facts about Joachim Andersen's girlfriend.
Joachim Andersen is a centre-back who plays for the Premier League club Crystal Palace and the Denmark national team. The Danish international signed a five-year contract with the Eagles in 2021. The fans were delighted with the signing of Joachim Andersen because they knew that he was the much-needed reinforcement in the backline, but also because they were about to see his stunning girlfriend more often at Selhurst Park.
Joachim Andersen is in a long-term relationship with the stunning Danish influencer Cecilie Porsdal. Joachim and Cecilie started dating back in 2015 when they were still teenagers.
Joachim and Cecilie began their relationship when he was still part of the Twente team. Since then they have come a long way and have been through difficult times, but managed to keep their love strong. Cecilie Porsdal followed Joachim Andersen everywhere - first to Italy when he signed for Sampdoria and then to France, following his move to Lyon.
Now, Joachim and Cecilie are based in London. Many people believe that Cecilie Porsdal is Joachim Andersen's wife, but for now, they are not considering such a big change in their lives.
Cecilie Porsdal is an Instagram influencer and a vivid art lover. She is mostly known for being the long-term girlfriend of the Crystal Palace player Joachim Andersen.
Now let's take a closer look into Cecilie Porsdal's biography and learn everything there is to know about her.
Cecilie Porsdal was born on November 12, 1996, so her age is 26. Cecilie is the same age as her boyfriend, Joachim Andersen, who was born on May 31, 1996.
Cecilie Porsdal was born in Copenhagen, Denmark, meaning that her nationality is Danish.
According to her birthday, Cecilie Porsdal's zodiac sign is Scorpio, which means that she is a very loyal and ambitious person. People born under the sign of Scorpio are known for their honesty and for being very independent.
Cecilie Porsdal is a very private person and when it comes to her personal life she prefers to keep all the details to herself. She hasn't disclosed any information about her parents, so it is unknown who her mother and father are.
Cecilie Porsdal has a one sibling. She has a younger sister, Alberte Porsdal.
Cecilie Porsdal completed her education in Denmark. It is unknown if she enrolled in university after graduating from high school.
Cecilie Porsdal is an Instagram influencer. She collaborates with different brands and promotes them on her Insta profile.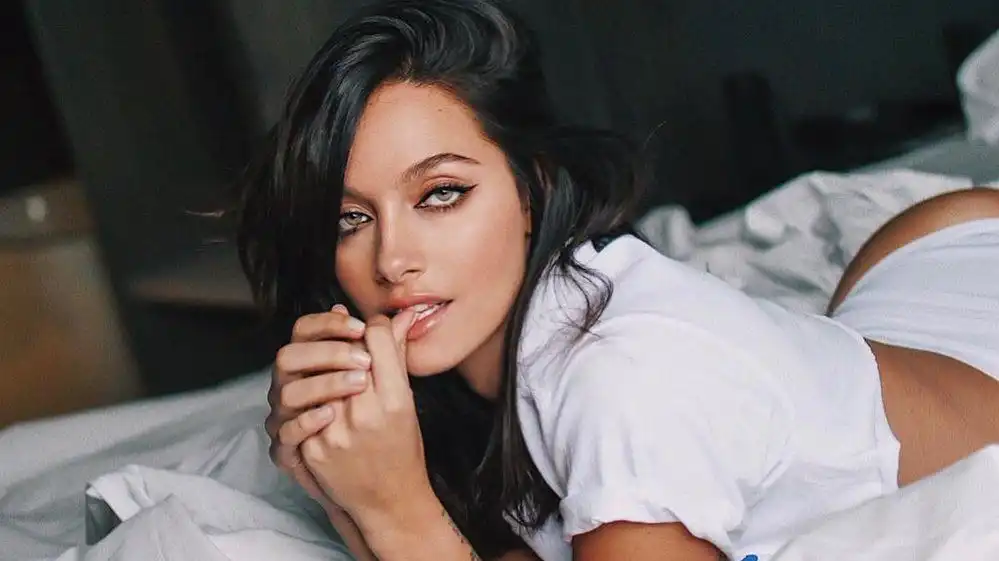 Checkout Paulo Dybala's Hot Girlfriend - Oriana Sabatini
Cecilie Porsdal's net worth is under review at the moment, so stay tuned for further information. It is unknown how much money does Cecilie Porsdal earns per month.
Joachim Andersen's net worth is estimated to be over $3 Million. He made most of his wealth from his career as a professional football player.
Joachim Andersen's annual salary at Crystal Palace is around £1,456,000 and he earns around £28,000 per week.
Cecilie Porsdal is very active on social media. She has gained over 2K followers on Instagram. Her content is very aesthetic and art-oriented. She also has a very unique sense of fashion. Cecilie Porsdal loves travelling and she has been all around the world with her boyfriend. The couple has visited cities like Mykonos, New York, Cannes, Maldives and many more.
You can check Cecilie Porsdal's Instagram here, she goes by the nickname @cecilieporsdal.
Cecilie Porsdal's height is around 5 ft 6 in (1.67 m) and her weight is around 55 kg - 60 kg (121 lbs - 132 lbs). Cecilie Porsdal has blonde hair and blue eyes. She has a stunning natural beauty and she is one of those people who doesn't need filters.
Currently, Cecilie Porsdal doesn't have tattoos on her body.