Gareth Southgate is a devoted family man and has often talked about the importance of having a stable foundation behind him. He found one in the face of Alison Southgate with whom he has been for ages. In the following article you will find many interesting facts about Alison Southgate, including how she met her husband.
Gareth Southgate is one of the most loved Englishman not only because he had an amazing career as a football player, but because he has led England to the Euro 2020 final. Southgate made miracles with the England national team, proving himself to be a trustworthy manager. At the Euro 2020 we all saw him confident not only in his team but in himself too. But Southgate was not always so confident and his wife can confirm it.
Gareth Southgate is married to the beautiful Alison Southgate. Southgate and Alison met when he was a trainee at Crystal Palace and Southgate fell in love with her immediately. The problem at that time was that Alison Bird was in a relationship with Russell Gibbs.
One week after he first laid eyes on Alison and his first failed attempt to impress her Southgate came across her and her then boyfriend at a restaurant and he learned that things were not so great between Alison and Russell. That's why he decided to put his shyness aside and he gave Alison his number when her ex wasn't looking - and thankfully his boldness paid off as Alison called him that night.
They had their first date the next day and the rest is history. In July 1997, after two years of dating, Alison and Gareth tied the knot in a lavish wedding ceremony.
Alison Southgate is mostly known for being the wife of the England national team manager Gareth Southgate. Alison used to work as a boutique assistant before she met Gareth Southgate.
Alison is a very supportive wife, but despite that she is not a real football fan and tends only to appear in the stands during big games - normally she's at home chilling with the kids.
Now let's take a closer look into Alison Southgate's biography and learn as much as possible about her.
Alison Southgate was born on June 6, 1967, so her age is 55. According to her birthday, Alison Southgate's zodiac sign is Gemini, which means that she is a jovial and friendly person. Usually people born under the sign of Gemini are very sociable and they like to talk a lot.
Alison Southgate was born in Harrogate, England, meaning that her nationality is English.
Alison Southgate grew up in a very supportive and loving environment. Alison's parents did everything they could in order to raise their daughter right. Alison has not disclosed any info regarding her mother and her father.
There is also no information regarding her siblings. We don't know if Alison Southgate is an only child or if she has brothers and sisters.
Alison Southgate graduated high school in her hometown in England and she was an excellent student, who loved to study. After her graduation Alison enrolled in university, but there is not much information on her college life.
Alison Southgate used to work as a boutique assistant before she met Gareth Southgate. There is no official information about Alison Southgate's current job. Some reports claim that she is self-employed and that she is a business woman.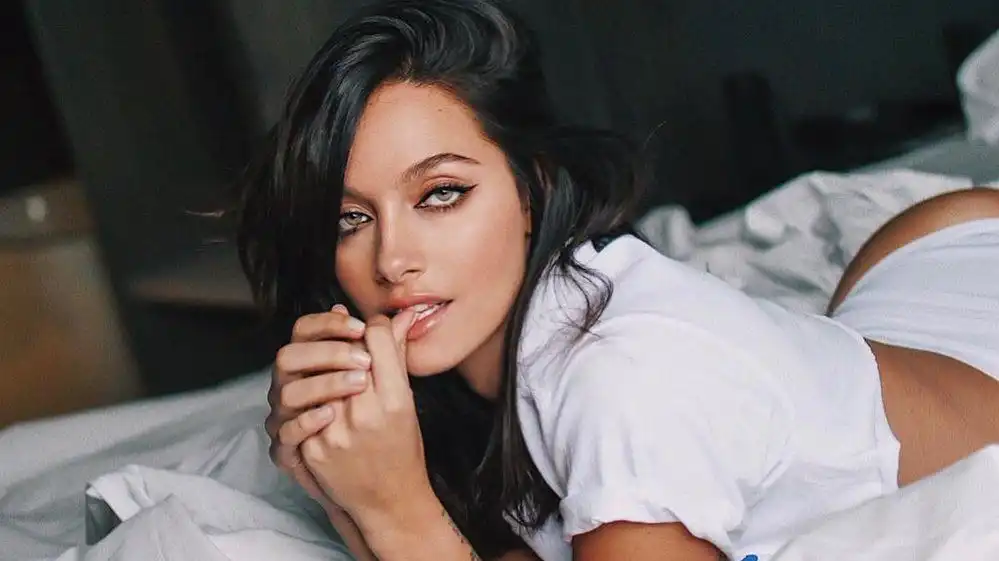 Checkout Paulo Dybala's Hot Girlfriend - Oriana Sabatini
Alison Southgate's net worth is estimated to be around £1 Million.
Gareth Southgate's net worth is estimated to be over £9 Million. Southgate's annual salary as a football manager is around £3 Million and his weekly wage is £57,692.
Alison Southgate is not the type of person who spends his entire day on social media. Alison has an Instagram profile, but she made it private so not everyone can see her content.
You can check Alison Southgate's Instagram here, she goes by the nickname @alisonsouthgate.
Alison Southgate's height is around 5 ft 4 inch (165 cm) and her weight is around 55 kg. Alison's body measurements are 34-25-35. She has blonde hair and dark eyes.
Alison Southgate and Gareth Southgate have two children together.
In 2002, Alison gave birth to Gareth Southgate's daughter, Mia Southgate. Four years later, in 2006, the couple welcomed their son, Flynn Southgate.