Sasha Attwood is the stunning girlfriend of the Manchester City star, Jack Grealish. In the following article you will learn many interesting facts about Sasha including her date of birth, zodiac sign, education and career, so read on to learn more.
Jack Grealish turned out to be the most expensive English player ever after Manchester City bought him for £100m from Aston Villa. Grealish had a phenomenal couple of seasons and he is even considered as one of the best midfielders of his generation. Jack has a secret weapon that not everybody knows about and that weapon helps him off the pitch. Are you still wondering what that weapon is? Continue reading and find out.
Jack Grealish is in a long-term relationship with the stunning model Sasha Attwood. Jack and Sasha have been together for ages as they first started dating in their teenage years. They met when they were just 16. Jack and Sasha went to St Peter's Roman Catholic Secondary School in Solihull. In 2020 they separated for a couple of months but after their brief separation Sasha and Jack got back together.
Sasha is Jack Grealish's secret weapon off the pitch because she is always there to support him no matter what. They are both very close to each other. Sasha and Jack are very private about their relationship and they don't share anything about their love life on social media.
Sasha Attwood is a model, a YouTuber and a make up artist. Most of the fans don't know that Sasha is actually Jack Grealish's girlfriend.
Now let's take a closer look into Sasha Attwood's biography and learn as much as possible about her.
Sasha Attwood was born on February 17, 1996, so her age is 26. According to her birthday, Sasha's zodiac sign is Aquarius, which means that she is an independent and progressive person. Most of the people born under the sign of Aquarius are known for being very creative and entertaining.
Sasha Attwood was born in Birmingham, England, meaning that her nationality is English.
Sasha Attwood is very private about her personal life and she doesn't like to share any information regarding that topic. It is unknown who Sasha Attwood's parents are. We don't have any information about her mother and her father. It is also unknown if Sasha has siblings or if she is an only child.
Sasha Attwood graduated high school in her hometown. She went to St Peter's Roman Catholic Secondary School in Solihull, where she actually met her boyfriend, Jack Grealish. There is no information about Sasha Attwood's further education. It is unknown if she enrolled in university or she chose to pursue a career in the modeling industry.
Sasha Attwood is a professional model. She has worked with Boohoo. She started working as a model from a young age. Sasha is currently presented by Industry Model Management. She also works with House of Fraser.
Sasha is also a makeup artist and a YouTuber. She has gained thousands of subscribers on her YouTube channel.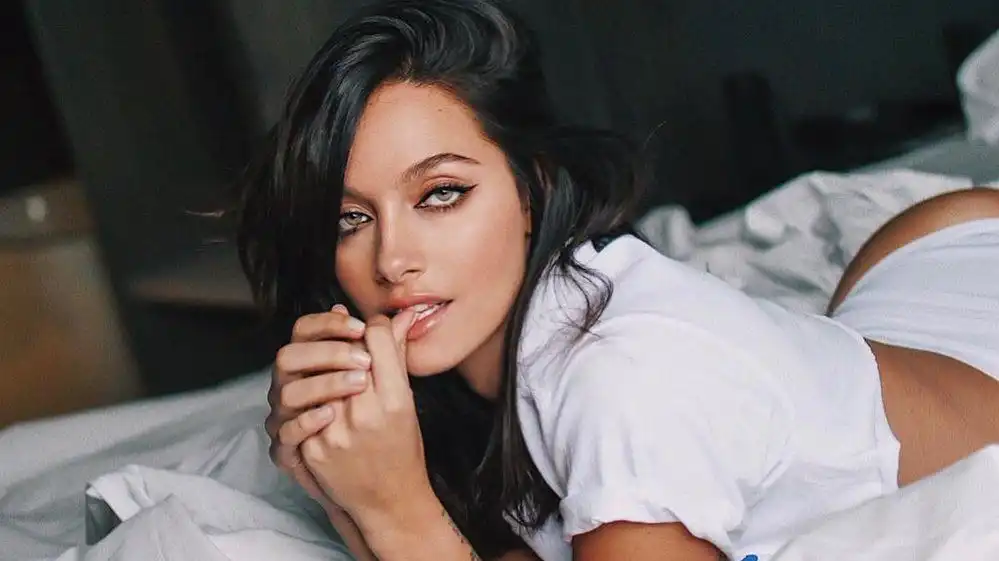 Checkout Paulo Dybala's Hot Girlfriend - Oriana Sabatini
Sasha Attwood's net worth is estimated to be $200K-250K (approx.).
Jack Grealish's net worth is estimated to be over $15 Million. Grealish's annual salary at Manchester City is £15,6 Million and his weekly wage is £300,000, making him one of the highest paid Manchester City players.
Sasha Attwood has gained a lot of followers on social media. She is very famous among the fans and they love her. She has a very positive influence on her fan base. Sasha mainly posts pictures of herself. She doesn't like to show her personal life on social media and she keeps her relationship with Jack Grealish away from the public attention.
You can check Sasha Attwood's Instagram here, she goes by the nickname @sasha__rebecca.
Sasha Attwood's height is around 5 ft 6 inch (167 cm) and her weight is around 55kg (121 lbs). She has blonde hair and dark eyes. Sasha does not have tattoos on her body.