Professional footballer, it sounds like the best job in the world, doesn't it? Attend a morning training session, have lunch with teammates, and enjoy the rest of the day in a luxury mansion bought after winning the Champions League.
However, by doing this every day, routine life will become boring. How do footballers have fun? With their pockets full of money, star footballers are quick to find solutions. Below, you will find the TOP 7 popular forms of entertainment among footballers.
Real Madrid, Wales, Golf. There's no need to guess who we're talking about. Former footballer of the Royal Spanish club Gareth Bale is building his career in golf. Being at the peak of his career, he spent his vacations on golf courses, mastering his skills to one day debut in the sport, but he is not the only one.
Julian Dicks, Andriy Shevchenko, and other former pros tried their hand at professional golf after their final soccer matches. Therefore, it can be assumed that golf is one of the most popular pastimes among soccer players.
Being super rich, some footballers are willing to pay a lot for fun. They often spend their evenings at online casinos. This is not surprising because modern iGaming operators know how to attract attention by offering free spiny, welcome packages, cashbacks, and other perks.
In fact, soccer players have visited casinos at all times. David Beckham and Wayne Rooney were regular guests of luxury gambling establishments. They were particularly fond of poker and roulette, frequently wagering tidy sums.
New-age footballers are no exception. The latest high-profile event was the huge loss of Neymar Jr. (over $1,000,000) in just two hours spent in a virtual casino. Was the footballer upset? Nope. That's his salary for the week at French PSG.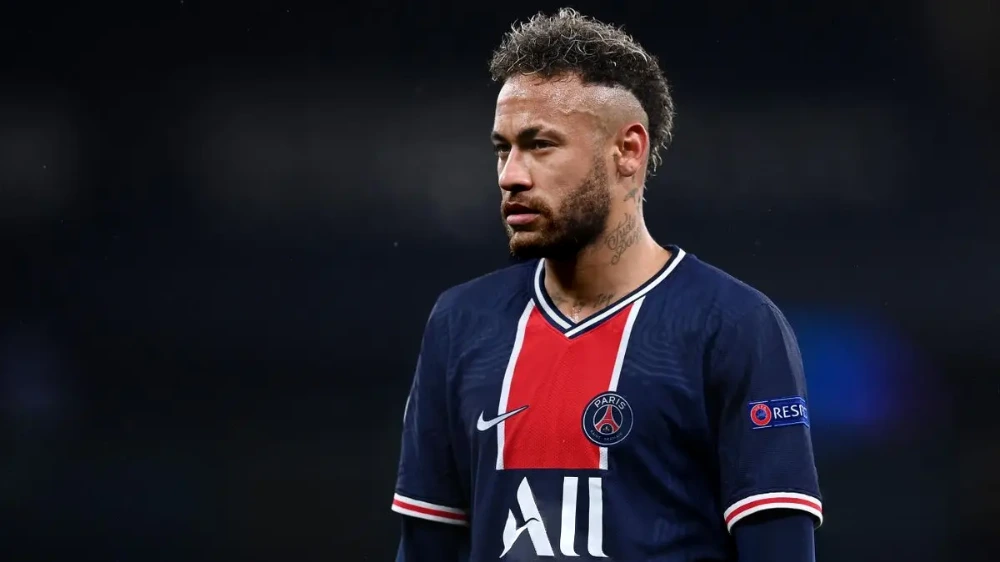 Soccer players are obsessed with video games, and new FIFA releases are always huge hits. Some pros are so addicted to this entertainment that they even skip training, as happened a few years ago with Ousmane Dembélé.
Former Arsenal footballers Mesut Ozil and Sead Kolasinac are also known for their love of video games. They often play Fortnite, streaming it live. The two have gone even further by creating a charity based on their favorite video game to raise money for Big Shoe.
Marcus Rashford and Antoine Griezmann also like to spend their free time playing FIFA and other games. At the same time, Juventus and Italy legend Andrea Pirlo once said that the PlayStation is the greatest invention in the history of mankind. Traveling Would you want to travel to private islands or some uncharted territories if you had a few million in your bank account? After the football season is over, players don't deny themselves the opportunity to spend time with their families outside their mansions.
Where do football celebrities travel? Lionel Messi spent the summer of 2023 with his family in the Bahamas. Cristiano Ronaldo spent a few weeks in Italy, while Robert Lewandowski was spotted on the beaches of Barcelona.
New-generation soccer players like Kylian Mbappé, Marcus Rashford, and Enzo Fernández are visiting the luxury resorts of Sardinia, Miami, and UAE.
Soccer players are often criticized for reaching huge salaries. However, many of them do a lot of community work behind the scenes. The footballer of Man United, Rashford, spends much of his time working on local community projects.
Meanwhile, Sadio Mané spends millions of dollars building schools, hospitals, and other public facilities in Senegal and his village particularly.
Former Swansea footballer Angel Rangel used to drive around the city at night distributing food to the homeless. Many similar examples show that some footballers have not been spoiled by fame and money. They are willing to help those in need, spending most of their free time doing charity.
Some footballers make the most of their time off from training. They typically take courses to gain new knowledge and develop the skills they need.
Liverpool's goalkeeper Alisson is learning to play the guitar, while Petr Cech is doing well with drums.
Former Sunderland defender Jody Craddock learned to paint during his football career.
Romelu Lukaku speaks 8 languages and Zlatan Ibrahimovic speaks 6 languages, thanks to their respective courses.
Most soccer stars spend a lot of time learning languages. Changing clubs, championships, and countries, they want to feel comfortable in all conditions.
Their performance during the season depends on how they spend their free time. Most players, especially those 30+, must attend gyms for extra physical practice. Cristiano Ronaldo and Zlatan Ibrahomovic are the best examples of age footballers who remain competitive. Even though the latter ended his career after the 2022/23 season, he is not going to cancel his training.
Like everyone else, football players like to enjoy life. They travel all over the world, bet at online casinos, and play video games. However, many of them also make a significant contribution to public life by creating and supporting charity projects and organizations.