The Beautiful Game has fans all over the globe and some of the most intense rivalries, remarkable players, classic moments, and media coverage in the world of sports. There's no doubt that the game is fueled by passion, excitement, training, fanfare, and so on—But there's an undeniable analytical side that allows us fans to compare our favorite teams and players based on key statistics.
We're going to look at the crucial stats that matter when evaluating a team's performance and its overall standing in any league. So, if you're also after some insights into the strengths, weaknesses, and overall capabilities of clubs and national teams, then this is a mandatory guide!
Let's begin with the most important consideration—The current form.
The world of football is ever-changing. Players change teams often and new roster shuffles sometimes give an advantage to certain teams. For the most part, however, the guiding principles, coaching staff, playstyle, etc. remain the same—And that's why it's important to fully understand what the current "form" of a team is.
In the simplest terms, the current form is the team's win-loss ratio in the past few weeks. It doesn't just take winning or losing streaks into account but also considers how can the team compete with other, more formidable teams in the league.
Even when betting online at sportsbook providers, you'll find that oddsmakers set predictions based mainly on the current form of the team. Now, they might be good at setting odds and discerning how will a particular development or even a small detail impact the outcome of a future match, but a beginner might take slightly longer to get the hang of it.
For example, the odds for the UEFA Champions League winner are set at Manchester City at +220, Bayern Munich at +600, and Real Madrid at +750. These odds are conclusive with the current forms of the teams.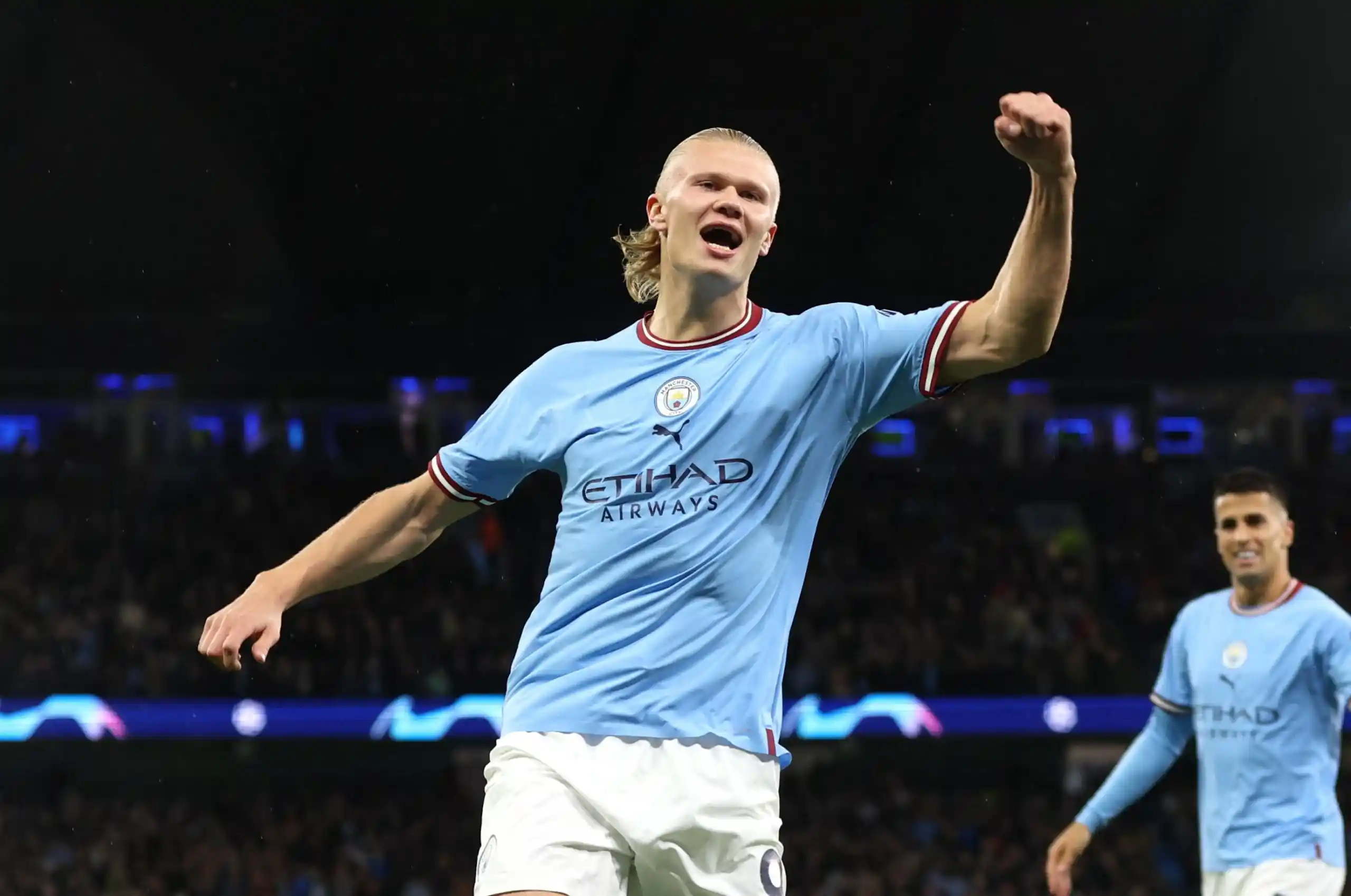 Goals are the lifeblood of football. A team's ability to convert chances into goals is pivotal. Things that you can pay attention to for determining the overall goal-scoring efficiency of a club or team include:
Shot Conversion Rate: This reflects the accuracy and clinical finishing of a team's attacking players. Teams that can more easily and more often capitalize on scoring opportunities have a higher shot conversion rate. Shots on Target Percentage: Shots on target percentage reveal the proportion of shots that are directed on target by a team during a match. Knowing this helps you understand the team's ability to put up a challenge for the opposing goalkeeper. Number of Goals per Game: This is simple—A quick glimpse of a team's scoring prowess and attacking intent.
The defensive solidity of a team is basically an indicator of how difficult it is for an opposing team to goal against them. A robust defense has often been the backbone of spectacular teams who won many championships. There's a lot to look at when it comes to analyzing a team's defensiveness. Some of these considerations include:
Clean Sheets: A clean sheet occurs when a team prevents the opposition from scoring in a match. Goals Conceded per Game: A lower average of goals conceded per game indicates a strong and resolute defensive setup. Defensive Duels Won: A team's ability to win one-on-one defensive challenges. It reveals a team's defensive tenacity and willingness to engage in physical battles to regain possession.
Italian clubs are excellent in defense. Called Catanaccio, it's a system built around sweeping and man-marking.
Controlling the game through possession and precise passing can dictate the outcome of matches. Some key players of certain teams are naturally gifted in controlling the ball. They make excellent passes—And Lionel Messi is a prime example of this, making him one of the 5 legendary football players historically.
Good ball possession helps a team dominate the midfield and create multiple scoring opportunities. After that, it becomes the job of the strikers to score the goals.
Incidentally, good passing accuracy and ball possession performance are critical to ensure that the forward players can actually make a goal. If the passing is bad or if the opponent's defense is making it very hard to keep the ball in control, then it simply doesn't matter how good your offense or forward lineup is.
The possession percentage, passing accuracy, and pass completion rates are all important metrics here.
Analyzing these key statistical metrics can offer you a deeper understanding of how teams perform on the field. But always remember that football is so much more than just stats. Even the presence of cheering fans can tilt the game in a team's favor and injuries to key players can make all data and analysis ineffective from the next match! So, pay attention to these stats but pay more attention to what's happening on the field with your own eyes.