Nicky Pike is a successful entrepreneur, who is popular as the wife of the Aston Villa star Ashley Young. Nicky is a person who doesn't like public attention and she avoids the spotlight as much as she can. In this article you will learn everything there is to know about Nicky Pike. Read on to find many interesting facts about Ashley Young's beautiful wife.
Ashley Young is one of the most famous English footballers. Young is a real Manchester United and Aston Villa legend. He spent nine years with the Red Devils before joining Inter Milan for a year-long spell. In 2021 Ashley Young rejoined Aston Villa.
Young is one of the most private football players, keeping his personal life away from the media. He and his wife maintain a low profile and they keep their relationship very private.
Ashley Young is married to his childhood sweetheart Nicky Pike. Young and Pike started dating back in high school and they have been together ever since then. Their relationship had its ups and downs, but they managed to stay together.
In 2015 the couple finally got married after a decade of dating. They tied the knot in 2015 at Stoke Place Hotel, Buckinghamshire. Their wedding was private, but a number of Young's former teammates were invited. Among the guest were Stiliyan Petrov and his stunning wife, as well as Fabrice Muamba, who suffered a cardiac arrest on the pitch in 2012.
But that's actually Young and Pike's second planned wedding.
Before getting married in 2015, the couple had planned a £200,000 wedding at The Grove Hotel in Watford in 2011. Thongs did not get as planned and just two days before the wedding Young shockingly called it off.
The England international did not make any comments on why he cancelled the wedding, but just a couple of days later he was spotted in Las Vegas having fun with several ladies. The couple reconciles four months after calling off their wedding.
Nicky Pike is a socialite and an entrepreneur. She is mostly famous for being the wife of the Aston Villa player Ashley Young. Despite being married to such a famous footballer, Nicky prefers to maintain a low profile.
Now let's take a closer look into Nicky Pike's biography and learn everything there is to knot about her.
Nicky Pike was born in 1985, so her age is 37. There is no information about Nicky Pike's birthday. Since we don't know the exact date of birth of Nicky Pike, we are not sure about her zodiac sign.
Nicky Pike was born in England, meaning that her nationality is English.
Nicky Pike is very private when it comes to her personal life. She hasn't disclosed any information about her parents. It is unknown who her mother and father are.
It is also unknown if Nicky Pike has siblings or if she is an only child.
Nicky Pike completed her education in England. She attended The John Henry Newman School in Stevenage. It is unknown if she enrolled in university after graduating from high school.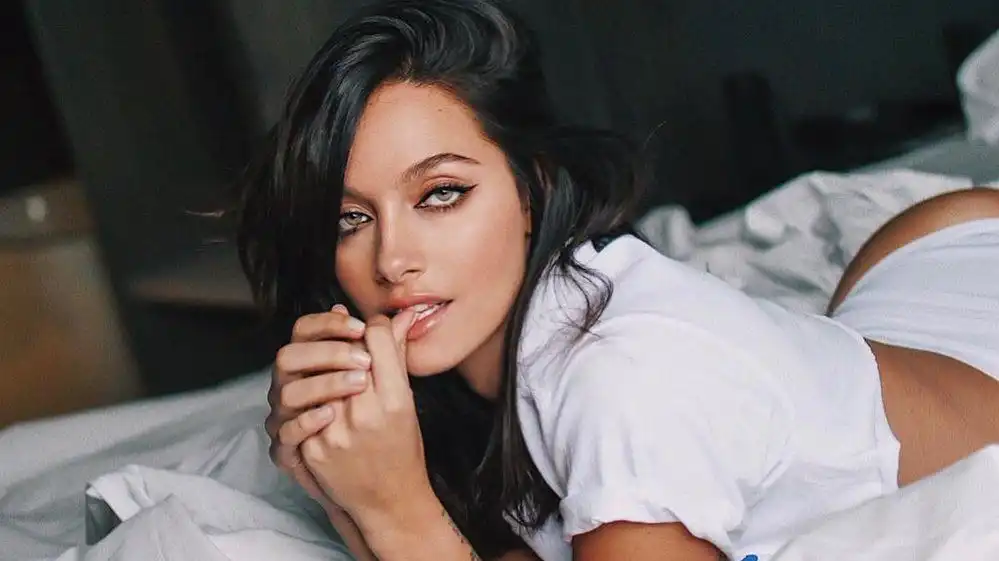 Checkout Paulo Dybala's Hot Girlfriend - Oriana Sabatini
Nicky Pike is a socialite and an entrepreneur. In the last couple of years, she is a stay-home mother, who is taking care of her three children. There is no information about Nicky's professional career and previous jobs.
Nicky Pike's net worth is under review at the moment, so stay tuned for further information. Since we don't know what exactly Nicky Pike's job is we are not quite sure what her income is.
Ashley Young's net worth is estimated to be over $9 Million. Young's annual salary at Aston Villa is £2,600,000 and he earns £50,000 per week.
Nicky Pike is not the typical WAG and she can't be found on any social media platforms.
Nicky Pike doesn't have Instagram, Twitter or Facebook. There are not even pictures of her on Ashley Young's Instagram account, as the footballer prefers to keep his family away from the spotlight.
Nicky Pike's height is 5 ft 5 in (1.65 m) and her weight is around 60 kg (132 lbs). Nicky has dark brown hair and brown eyes. Currently, she doesn't have tattoos on her body.
Nicky Pike and Ashley Young have three children together. They have two sons and a daughter.
In 2006, Nicky Pike gave birth to Ashley Young's first son, Tyler Young. In 2011, the couple welcomed their second child, a daughter, who they named Ellearna Young.
In 2018, their family grew with one more member as they welcomed a baby boy.