Alex Gerrard is the stunning wife of the Liverpool legend and Aston Villa manager, Steven Gerrard. Alex is one of the most influential WAGs in the football world. In this article you will learn everything there is to know about Alex Gerrard, including her birthday, age, zodiac sign and so much more. Read on to find many interesting facts about Steven Gerrard's wife.
Steven Gerrard is one of the most famous football players in the history of the game. The Englishman has spent 17 years of his professional career with Liverpool, helping them win many major trophies during his time at Anfield. After Stevie G hung up the boots he decided to take a new challenge in his life and in 2018 he became the manager of Rangers FC. In 2021, the English legend took over Aston Villa, after they sacked Dean Smith.
Despite Steven Gerrard's professional life being something worth exploring, we decided to focus more on his personal one and find out more about his stunning wife.
Steven Gerrard is married to his long-term partner Alex Curran. Steven and Alex started dating back in 2002 and after several years of dating, Steven proposed to Alex.
On June 16, 2007, Gerrard and Curran tied the knot in a lavish wedding ceremony. Steven and Alex got married at the Cliveden House luxury hotel in Buckinghamshire.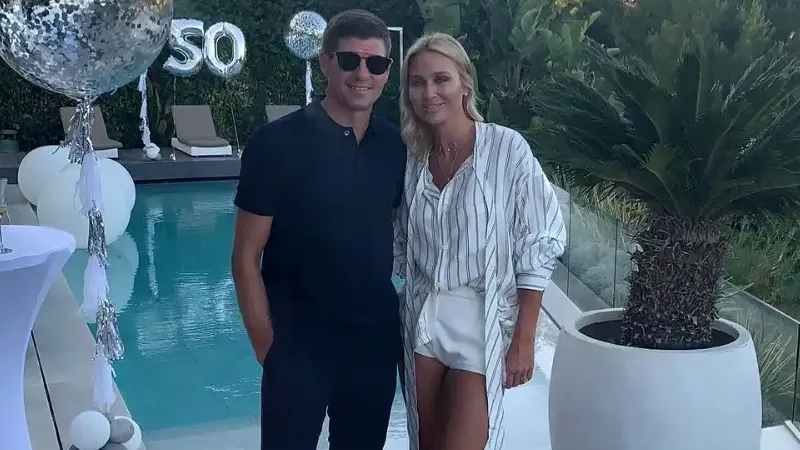 Alex Curran is also known for her modelling career and her job for the Alexandra is known for being the wife of the English superstar Steven Gerrard.
Now, let's take a closer look at Alex Gerrard's biography and learn everything there is to know about her.
Alexandra Gerrard (nee Curran) was born on September 29, 1982, so her age is 40. Alex is two years younger than Steven Gerrard, who was born on May 30, 1980.
According to her birthday, Alex's zodiac sign is Libra, which means that she is a very diplomatic and intelligent person. Usually, people born under the sign of Libra are known for being very good listeners and they find balance in life easily.
Alexandra Curran was born in Aintree, Merseyside, England, meaning that her nationality is English.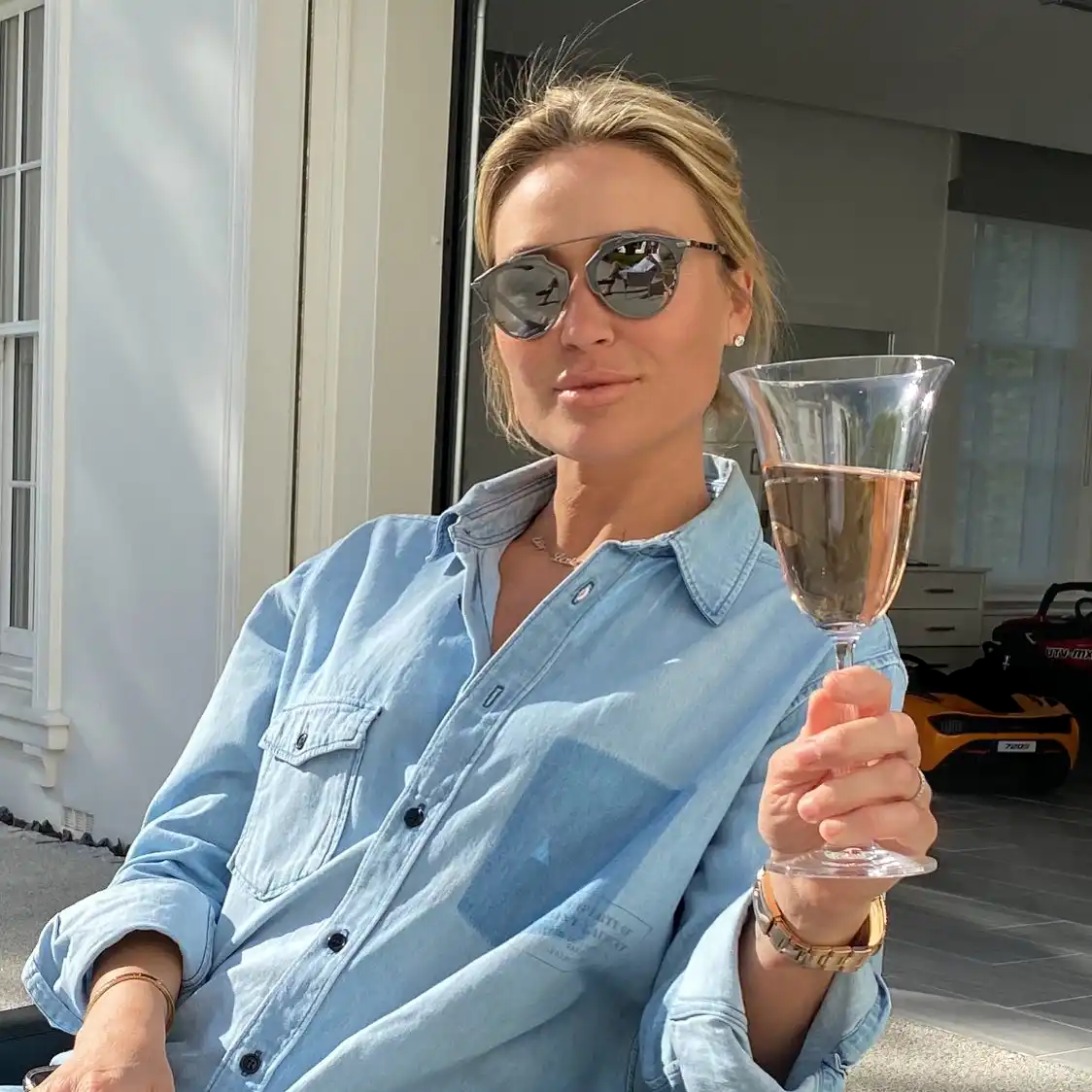 Alex Gerrard is the daughter of Kim Clayton, who is her mother. There is no information about her father, but her mother works at as a secretary.
As far as we know Alex has two siblings, both brothers.
Alex Gerrard completed her education in England. She went to Maghull High School. It is unknown which university she attended.
Alexandra started her career as a nail technician, but later she decided to pursue a career in the fashion industry. In 2013, Curran was chosen to be the model for the Lipsy VIP Collection.
In 2010, Gerrard's wife decided to launch her collection the Forever Unique by Alex Gerrard Collection. Her first collection was so successful, so a year later, in 2011, Alex launched her second one. Alex Curran also has her perfume line.
Besides being a successful entrepreneur, Alex also works for She writes the weekly column titled .
Before starting her work for Daily Mirror, Alex wrote a weekly column for OK Magazine from 2009 until January 2013.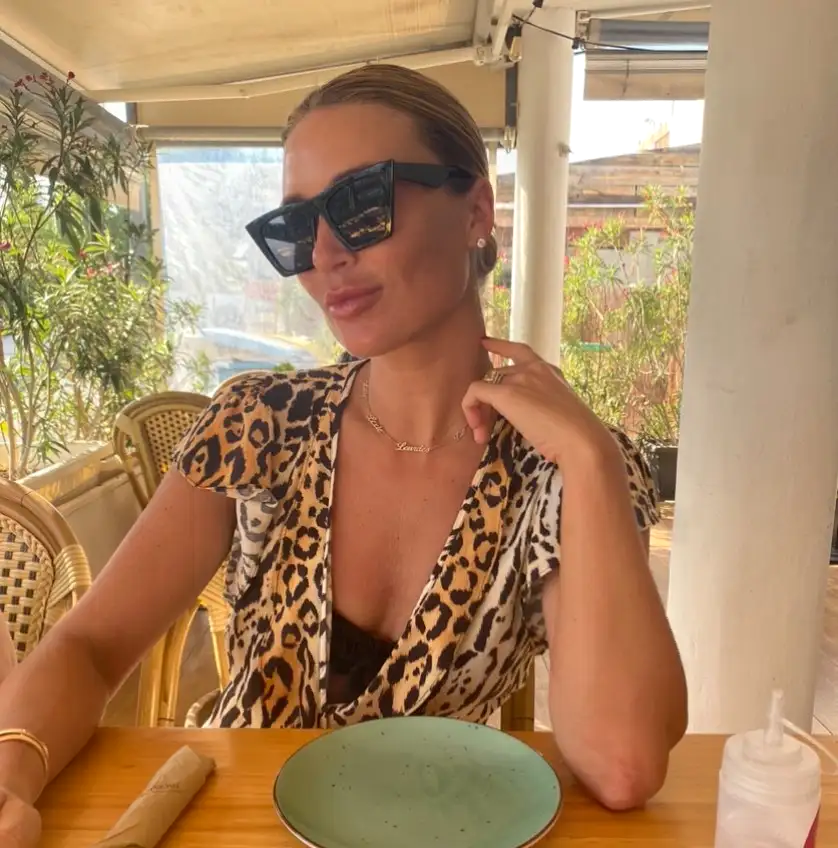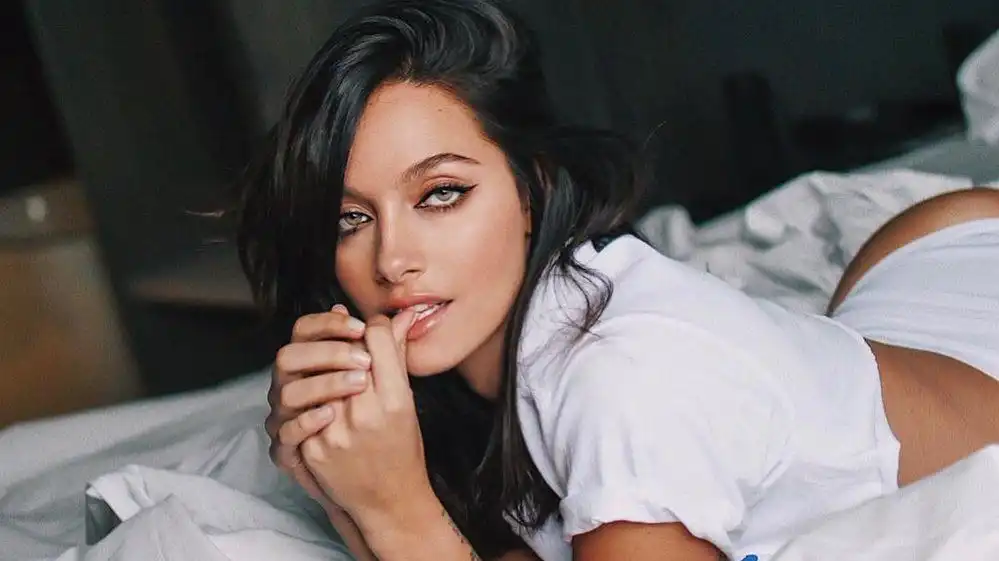 Checkout Paulo Dybala's Hot Girlfriend - Oriana Sabatini
Being one of the most powerful WAGs in the football world has its benefits. Alex is considered to be one of the leading WAGs along with women such as Victoria Beckham and Coleen Rooney.
Alex Gerrard's net worth is estimated to be around $1.5 million.
Steven Gerrard's net worth is estimated to be over $90 Million. He made most of his wealth during his career as a professional football player.
Alex Gerrard is also very popular on social media. She has over 17K followers on her Instagram account, where she is not very active though.
You can check Alex Gerrard's Instagram here, she goes by the nickname @_alexgerrard.
Alex posts picture mostly of her children and she posted a lovely snap with her son with the caption "Walk with my boy". She also posted a picture of her daughter for her birthday with the caption "Hope you had a fab night Lex!".
Alex and Steven have founded the Steven Gerrard Foundation (SGF) in 2011, to help children and young people in need of health problems, disabilities, family problems, breakdowns, and financial or educational disadvantages.
They have raised over £ 1.5 Million for the kids.
Stevie G and Alex are also big supporters of charity 23 Foundation which was founded by Jamie Carragher.
This foundation helps the children to achieve their dreams and the foundation raises money by selling signed memorabilia and also receiving charitable donations.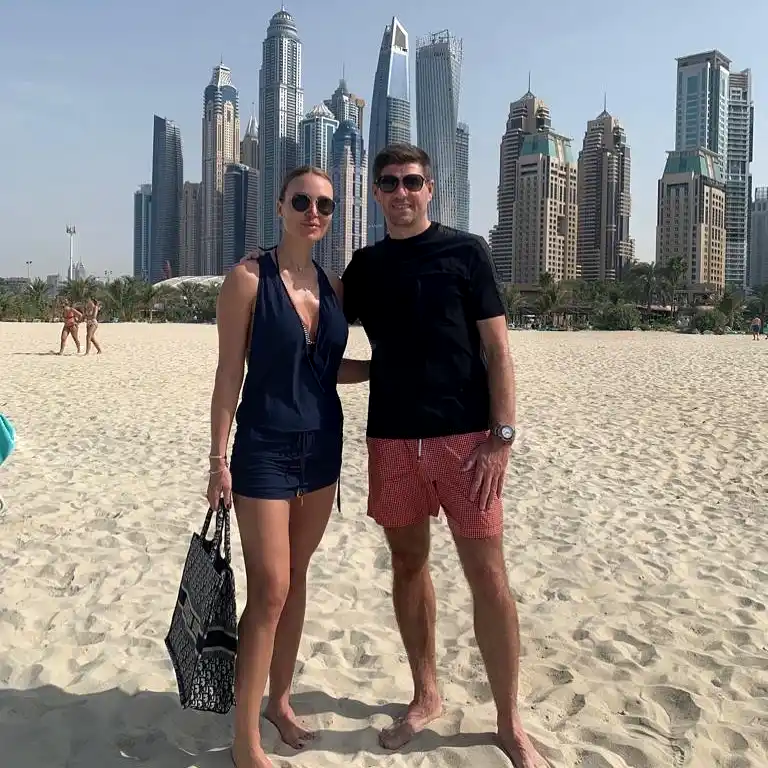 Alex and Steven are proud parents of four lovely children. Their children's names are Lilly-Ella Gerrard, Lexie Gerrard, Lourdes Gerrard, Lio George Gerrard.
In February 2004, Alex gave birth to their first daughter, Lilly-Ella Gerrard. Two years later, in 2006, their second daughter, Lexie Gerrard, was born.
In 2011, Steven and Alex welcomed their third child, Lourdes Gerrard. And in 2017, after being pregnant for the fourth time, Alex gave birth to their son, Lio George Gerrard.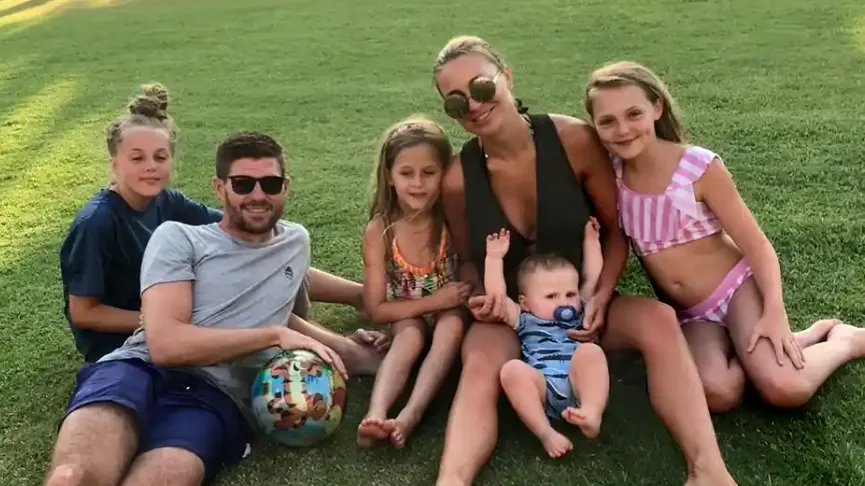 One very surprising fact about Steven Gerrard's wife is that she has been arrested in the past.
On 8 August 2006, Curran was arrested on suspicion of assault by Merseyside Police following a fight at the Shangri-La restaurant in Liverpool city centre. It is reported that a teenage girl, also from Maghull, was struck in the face with a glass bottle during the altercation.
Alex Gerrard was released on bail until November 2006, and later all the charges were dropped.
Curran also had a little fight with the singer Jamelia, who was previously engaged to footballer Darren Byfield. Jamelia described footballer wives as "leeches", and insulted Curran specifically: "God forbid if Alex Curran split up with Steve Gerrard. Who would she be then?"
Of course, Curran had to respond and she did it in an interview with OK! Magazine, saying "She'll be glad to know I don't know her boyfriend's name but Steven (Gerrard) thinks he's lower than a non-league player."