Football is without a doubt the most popular sport in the UK, with wagers on the sports making up for around 40% of all betting revenue. Betting on a sport is a fun activity that can add an element of intensity to the viewing experience. However, if you've never bet on football before, it can be a complex world to navigate. With this in mind, we've put together a guide telling you exactly how to get started with your football wagering.
Bookmakers are responsible for setting the odds, which show the relationship between the stake and winnings. Typically, you will see odds written down as fractions, but don't be alarmed if you see them written in decimal form. Say you have an odd of 1/2 - this means that, for every £1 you bet, you would claim £2. If you want to work out how much you would win from an accumulator, you can check out this calculator.
There are thousands of sites out there for you to bet on, and some of them are better than others. Deciding on a secure site that won't rip you off is essential. To make this complex process more manageable, you can simply head over to OnlineCasinos and pick a site from their list. Every site they've reviewed is licensed by the UKGC, which means a regulated set of standards will protect you. Alongside being 100% secure, the majority of the sites on
As well as there being hundreds of online casinos, there are countless odds put out every day that coincide with game outcomes and events within the game. You will need to shop around and see which bookkeepers can give you the best odds. To draw people in, the majority of online casinos will offer generous bonuses. When the event you wagered on has ended, you will receive the original stake as well as the winnings. If you lose, you forfeit your stake. To help you get a handle on football betting terminology, here is a list of the most common types of bet.
Player prop bets are another new betting type, but they are gaining traction and bringing the money in. In these bets, you are staking against a particular player. For example, if Chelsea and Liverpool were playing, you might bet on Mo Salah to score the opening goal. There are countless player stats you can bet on, but you should make sure you know the teams before you place a bet.
Bet builders are relatively new to the football world, but they're hugely popular. These bets accumulate different outcomes from one game to make a single bet. Due to the volatility of these types of bets, you are less likely to win. However, if you thoroughly understand the two teams playing, you can have some fun betting small. As well as outcomes of activities within games, you can also include player props in your bet builder.
Accumulators are by far one of the top forms of football betting. They allow you to place multiple bets together under one. These are so popular because you can bet small but, if you're lucky, you can walk away with some hefty winnings. The sacrifice you make for the high win is that the bet is highly volatile because all aspects of the chance must be met.
When you bet an accumulator at 2.00, it's on six teams winning, and your stake is even, your winnings from the first bet would be placed on the second outcome. This would double your winnings - the winnings from the second are then placed on the third. This process continues until all results have been won.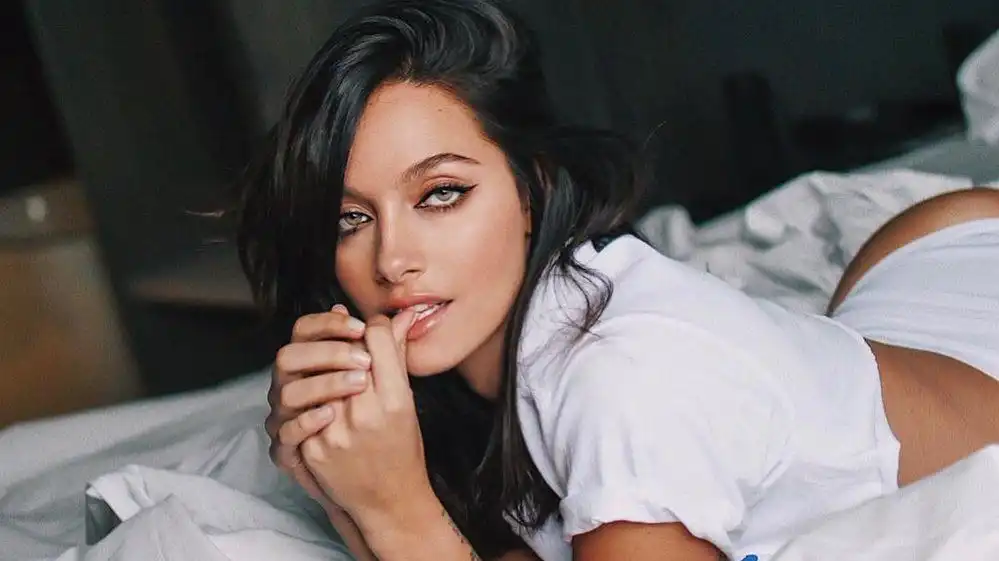 Checkout Paulo Dybala's Hot Girlfriend - Oriana Sabatini
Match bets are simple. All you're doing is thinking about an upcoming match and betting on the outcome. However, you need to be aware that the event lasts for 90 minutes regardless of extra time. You can bet on the home, or away team losing/winning/drawing. To put this into practice, here is a simple demonstration. If Manchester United play at Old Trafford and you think they will win, you will bet your wager on "home team win". If the match ends and the score is 0-0, you will lose the bet. It makes no difference whether the home team wins through extra time.
Asian handicap bets make for an exciting experience. Each bet that you place will have to overcome the team's handicap, which is set by the bookmaker. What's great about this is that there is no chance of a draw. To help you understand, here's how the half goal and whole goal handicap work.
●       Half Goal Handicap: Chelsea -1.5, Manchester United +1.5. In this example, if you bet on Chelsea and win by 2 or more, you win the bet. If they draw, lose, or win by 1 goal, you lose. If you bet on Manchester United and they win, lose, or win by 1 goal - you win the bet. However, if they lose by 2 goals, you will lose the bet.
●       Whole Goal Handicap: Chelsea -1, Manchester United +2. If you bet on Chelsea and they win by 2 goals, you win the bet. If they win by 1, you will receive your stake, and the handicap cancels out. If they straight up lose or draw, you lose the bet.
When betting in this format, you are safer going for the whole goal option.
Football is an enormous sport that makes up 40% of all UK betting. This guide has shown you how to get started on football betting. The bets explained above are only the most popular; there are many different choices for you to go out and explore. The main thing is that you need to be careful and have fun along the way.