The Women's World Cup is a highly anticipated global event that captures the hearts of football fans around the world. For bettors, it offers an exciting opportunity to engage in thrilling wagering experiences.
In this comprehensive guide, we will delve into the latest betting odds, free bets, and expert tips to help you navigate the dynamic landscape of Women's World Cup betting. By analysing the top contenders, exploring key statistics and insights, and providing valuable strategies, we aim to equip you with the knowledge needed to make informed betting decisions.
In recent years, the rise of cryptocurrencies has revolutionized the gambling industry, including online sports betting. New crypto bookmakers have emerged, offering an alternative platform for bettors which also provides advantages such as enhanced security, faster transactions, and anonymity. Exploring these platforms can provide a fresh perspective on Women's World Cup betting, allowing you to leverage the benefits of cryptocurrency transactions while enjoying the excitement of the tournament.
When it comes to betting on the Women's World Cup, it is essential to have a solid understanding of the odds. Odds represent the probability of a specific outcome occurring and are presented in various formats, including fractional, decimal, or moneyline odds.
Bookmakers calculate these odds based on factors such as team performance, historical data, and player statistics. It's important to compare odds from different bookmakers to find the best value for your bets. By familiarising yourself with odds calculations and comparing them across different platforms, you can make more informed decisions when placing your bets.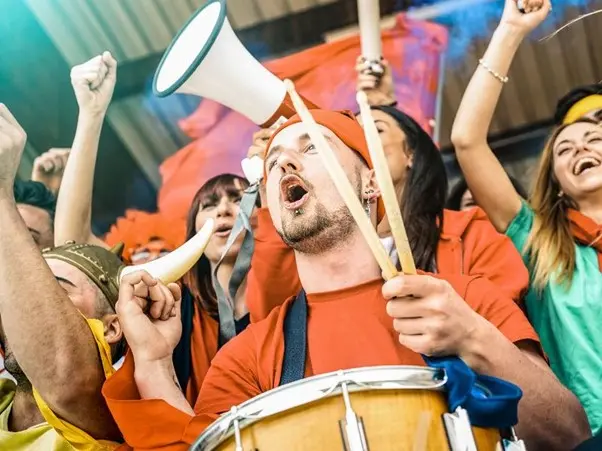 The United States Women's National Team (USWNT) has been an unstoppable force in recent editions of the Women's World Cup, clinching four titles. With a roster brimming with talent and experience, they are likely to be among the top favourites once again. Germany, a perennial powerhouse in women's football, is another strong contender with two World Cup titles to their name. Brazil, known for their flair and skill, and Sweden, who consistently perform well on the international stage, are also teams to watch out for in the tournament.
Understanding the historical dominance and consistent performances of these teams can assist you in making well-informed betting choices.
While the established powerhouses dominate the Women's World Cup, the tournament also welcomes emerging teams eager to make their mark. France, England, and the Netherlands have shown remarkable progress in recent years, with talented squads capable of causing upsets.
These teams often provide lucrative betting opportunities due to their higher odds. Considering their recent performances, analysing their strengths and weaknesses, and keeping an eye on their form leading up to the tournament can help you identify valuable betting opportunities.
The 2023 edition of the Women's World Cup will be jointly hosted by Australia and New Zealand. Hosting the tournament provides a significant advantage for the home teams. Historically, home teams have shown improved performances, benefiting from familiar surroundings, passionate crowds, and reduced travel fatigue.
Taking into account the impact of the home advantage when assessing the odds can be a valuable factor in your betting strategy. Analysing the performance of the host nations in previous tournaments and evaluating their home record can offer insights into potential betting opportunities.
Analysing historical goal-scoring data is a valuable approach to making more accurate predictions. In previous Women's World Cup tournaments, the average number of goals per game has increased, indicating a more attacking style of play. This trend suggests considering options like "Over/Under Goals" or "Both Teams to Score" in your betting strategy.
By understanding the evolving dynamics of the game and the goal-scoring trends, you can make more informed decisions when placing your bets.
The Women's World Cup has witnessed several upsets throughout its history, with underdogs proving their mettle against favoured teams. These unexpected outcomes create exciting opportunities for bettors looking for higher odds and potentially significant returns. Keeping an eye on underdog teams with solid performances leading up to the tournament and analysing the matchups can help you identify potential surprises and make calculated bets.
The Women's World Cup offers a thrilling betting experience, and understanding the odds and factors influencing the tournament is vital for success. By familiarizing yourself with the top contenders, emerging challengers, and historical insights, you can enhance your chances of making well-informed betting decisions. Crypto bookmakers further diversify the betting landscape, offering unique advantages for those involved in cryptocurrency transactions. Remember to gamble responsibly and set limits to ensure a positive betting experience. As the 2023 Women's World Cup approaches, stay updated with the latest news, odds, and expert opinions to maximize your betting opportunities.