Live betting has exploded in popularity among football fans because it allows bettors to make wagers on games as they are being played. The quick tempo of a football game and its high unpredictability make it a perfect match for in-play wagering. Live betting allows gamblers to take advantage of fluctuating odds and react to events as they unfold in real-time. For example, if a team is down by two goals at halftime, the odds may be more favourable for them to win the game than before kickoff.
As such, bettors who are live-betting on the game have the added benefit of adjusting their wagers in response to the unfolding developments in the game. Betting in real-time also increases wagering opportunities beyond those available during pregame betting. It implies that with live betting, a game provides more potential outcomes and more possible ways to win or lose a bet.
Live betting on football matches has grown in popularity as the sport has become one of the most watched globally. The UEFA Champions League, the English Premier League, the Spanish La Liga, the Italian Serie A, and the FIFA World Cup are some of the most popular football tournaments for live betting.
These competitions are among the most important in football across the globe and provide excellent betting chances. International friendlies, the Copa America, the Euro 2023 qualifying, and other significant competitions like the African Cup of Nations are also very popular for live betting on the beautiful game. The thrill of watching a game is amplified by placing a live bet on the outcome. However, doing thorough research before placing any bets is essential to increase the likelihood of success.
Live betting on football games in now a popular thing with many football fans worldwide. But with so many options available to bettors, narrowing down which teams are worth betting on in real-time might take a lot of work. However, here are some of the most popular football teams that usually stand out and draw bettors to live-bet on games involving them:
1. Manchester City - One of England's most illustrious clubs, has won several domestic and international titles. As a result of their widespread popularity, their matches consistently attract very large audiences, making them perfect for in-person betting.
2. Real Madrid - The Spanish giant is one of the league's most decorated teams, thanks to its many championship title wins. Their matches are always high-scoring, and their dedicated fans make them a popular choice for in-play betting.
3. Bayern Munich - The German club has won many Bundesliga championships throughout the years, placing them third on the list of most successful clubs in the league. They have a great squad that can make every match fascinating to watch, and they also have a dedicated fan following that makes them a good choice for live betting.
4. Paris Saint-Germain - The French club has won a lot of Ligue 1 championships over the years, and is a perennial powerhouse. They have a great squad that can make every match exciting to watch, and with their devoted fan base, they are a good choice for in-game betting.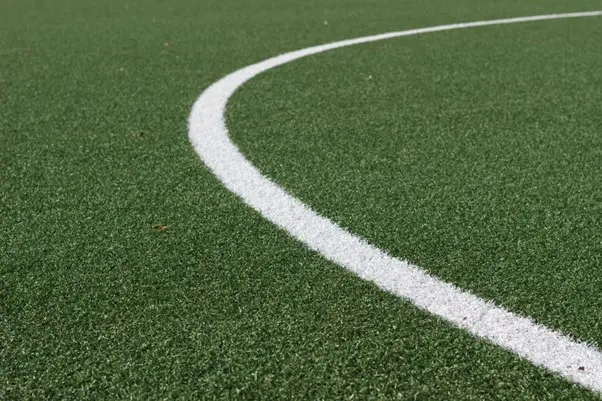 Betting on live football games requires bettors to constantly monitor game results, player status updates, and other sports news. Monitoring the health and availability of key players is an integral part of this process. To do well, you would need to also look at the recent performance and track record of each team. It will help you to make educated guesses about their performance in upcoming games.
It is also important to consider the weather when working out your betting strategy. Weather conditions can alter the result of match, so preparation for this factor is helpful. Before placing a bet, you need to research opposing teams. You need to consider the outcomes of their previous matches and draw out the advantages and disadvantages of them meeting their new opponent. Following these tips when betting on live football, will significantly increase your chances of doing well with your bets.
You should know what may go wrong and how to prevent it before you start live betting. You would not have time to think through situations during live betting sessions. By its nature, live betting requires quick thinking and intuitive decision-making. In such situations, how much preparations you have been able to make before match day would determine how quick and sound your decisions would be about your bets.
The thing about live betting in football is that odds could shift suddenly during the game, making it all the more crucial to keep abreast of developments in the sport and the industry. So all this makes it essential to do your research. Also, you should only use sites licensed and regulated by a governing body when dealing with online sportsbooks because there is always the risk of fraud. You can enjoy live betting online without undue risks if you know the potential dangers and take measures to minimize or avoid them.
It would be best to have a risk management strategy to remain in control of your funds and keep live betting within your budget. The first thing you should do when developing a strategy for risk management is to settle on the maximum amount you're prepared to lose on any given betting session. Consider your long-term financial plans and the amount of money you can afford to risk before making this decision.
After deciding how much you can afford to lose, it's prudent to restrict the amount you wager on any one game or sporting event. It will help you stay within your financial limits and monitor your wins and losses. It is also wise to set a stop-loss limit, below which you should not continue gambling until you have replenished your bankroll. You also need to be tracking your development to help you make any necessary changes to your risk management strategy.
Live football betting is a great way to add excitement to watching an ongoing football game. Whether you are watching Manchester City playing against a team in the English Premier League or PSG crushing an opponent in the French Ligue One, betting on the games as they happen goes to stir up more engagement with the events and makes the experience for the bettors a great one. However, doing your research well, and exercising risk management are essential preparations that would make your live betting experience meaningful.