Nagore Aranburu is the stunning wife of the football legend Xabi Alonso. Nagore is a woman who catches the eyes of men when she walks into the room. Peter Crouch gad an embarrassing situation with Xabi Alonso's wife, but more of that you will find later in the article, so read on in order not to miss anything.
Xabi Alonso is one of the most famous midfielders and he is highly regarded as one of the best players in the history of this beautiful sport. He was a phenomenal player when he played for Liverpool, but he impressed the world even more while he was wearing Real Madrid's shirt. He was a player who made a difference in every game. During his time with Bayern Munich, he won three Bundesliga titles in a row.
Despite his career being worth analyzing more, we decided to take a closer look into his personal life and to learn some interesting facts about his stunning wife, Nagore Aranburu.
Xabier Alonso is married to his teenage love Nagore Aranburu. Xabi Alonso and Nagore met when they were teenagers and they instantly fell in love with each other.
The couple dated for many years, before they tied the knot in July 2009. Xabi Alonso and Nagore Aranburu got married in a lavish wedding ceremony, which was attended by many guests, including some of Xabi's teammates from Liverpool. Nagore was wearing a beautiful white dress that made her look like a real princess.
Nagore Aranburu is a successful entrepreneur, who has her clothing brand. Nagore is also famous for being the wife of the football legend Xabi Alonso. Many believe that Nagore Aranburu is an actress, but that's not true. There is a Spanish actress with the same name and that's why many people think Xabi's wife is an actress.
Now let's take a closer look into Nagore Aranburu's biography and learn as much as possible about her.
Nagore Aranburu was born on June 15, 1981, so her age is 41. According to her birthday, Nagore Aranburu's zodiac sign is Gemini, which means that she is a very outgoing person, who has a great sense of humour. Usually, people born under the sign of Gemini are known for being very friendly and adaptable.
Nagore Aranburu was born in Tolosa, Spain, meaning that her nationality is Spanish.
Nagore Aranburu is a private person, who doesn't like to share any personal information with the media. She hasn't disclosed any info regarding her parents. It is unknown who her mother and father are. One thing is for sure, Nagore grew up surrounded by love and support.
It is also unknown if Nagore Aranburu has siblings or if she is an only child.
Nagore Aranburu completed her education in Spain. She graduated high school in her hometown in Spain. It is unknown if she enrolled in university after completing her secondary education.
Nagore Aranburu is a successful businesswoman, who is a mother of three, but still manages to work and grow her business. She is the owner of a children's clothing shop in San Sebastian. She also works with the Spanish edition of jewellery brand .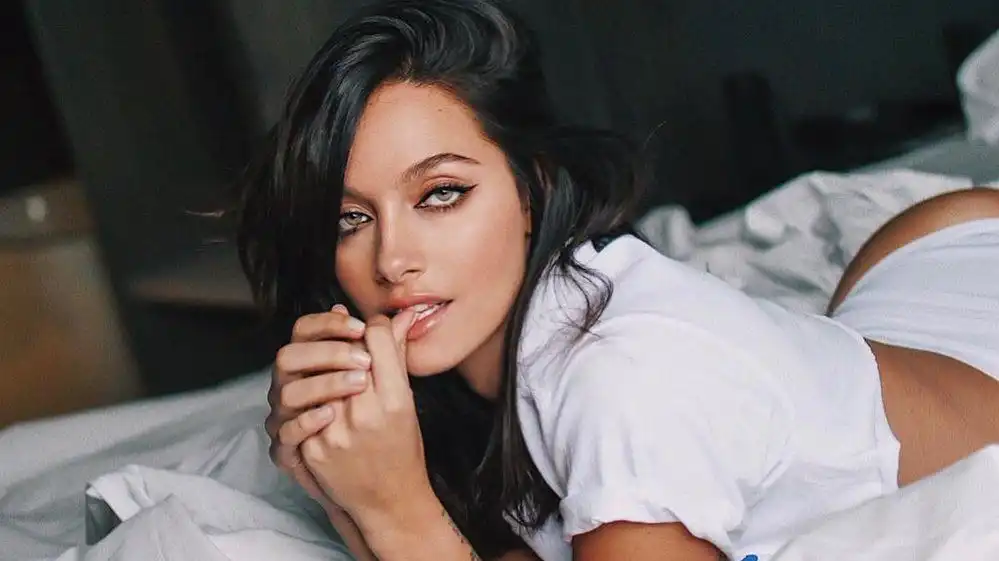 Checkout Paulo Dybala's Hot Girlfriend - Oriana Sabatini
Nagore Aranburu's net worth is under review at the moment. It is unknown what Nagore's wealth is, but there is no doubt that she is very rich and her family is not short of money,
Xabi Alonso's net worth is estimated to be over $20 Million. He made most of his wealth during his time as a football player.
Peter Crouch is an English former football player who played as a striker. Peter revealed how once he thought he had a shout with Xabi Alonso's wife. Crouch was struck by Nagore's beauty, who was, as he thought, working at the hotel in which he was staying.
"On signing for Liverpool, I stayed at the Hope Street Hotel," said Crouch.
"On reception was a girl so good-looking I couldn't quite believe she was smiling at me all the time.
"I told the lads in training. 'Honestly, she's beautiful. I think I've got a shout here. Jamie Carragher called a few other senior players over. 'Tell them again, Crouchie.' So I did. 'She's all over me. I'm on fire.'
"So I did, 'amazing. Dark-haired. Spanish-looking. I'm in there.' It turned out she was Xabi Alonso's partner. She was doing a bit of work to practice her language skills. He was nice about it. So was she. Carra less so."
Nagore Aranburu is very famous on social media. She has gained thousands of followers on her official Instagram profile and her fans love her. She mainly posts snaps of herself and her lovely family.
You can check Nagore Aranburu's Instagram here, she goes by the nickname @nagore.aranburu.
Nagore Aranburu's height is around 5 ft 7 in (170 cm) and her weight is around 55 kg (121 lbs). She has brown hair and dark eyes. Currently, Nagore Aranburu doesn't have tattoos on her body.
She loves to take care of her body, that's why she works out regularly and she is on a healthy diet. Nagore Aranburu loves dancing and ballet and she takes time to practice her skills.
Nagore Aranburu and Xabi Alonso have three children together. They have one son and two daughters.
In 2008, Nagore Aranburu gave birth to Xabi Alonso's son, Jontxu Aranburu Alonso, who was born before his parents got married and he was present at their wedding.
In 2010, the couple welcomed their second child, a daughter, Ane Aramburu Alonso. In 2013, after being pregnant for the third time, Nagore gave birth to Emma Alonso.