Erling Haaland has continued his stunning form in his debut season at Manchester City by equalling Mohamed Salah's record for the most goals scored in a 38-game Premier League season. The Norwegian striker netted twice in City's 3-1 win against Leicester, bringing his tally to 32 goals.
Haaland scored his first goal from the penalty spot after a VAR review. His second was a well-executed chip over Leicester goalkeeper Daniel Iversen.
The win keeps City's hopes of claiming the Premier League title alive, with the team now just three points behind Arsenal.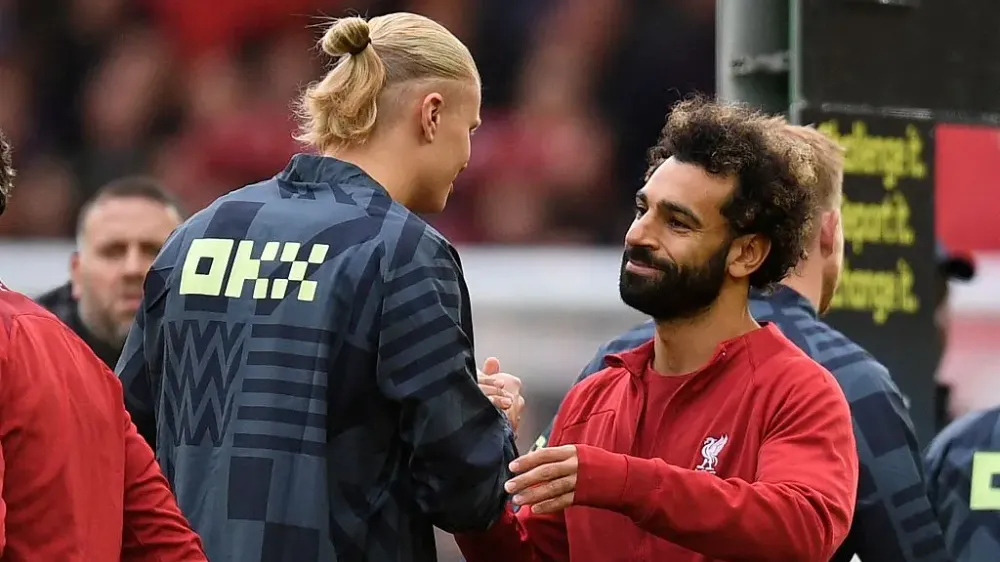 Haaland has four games left to surpass the record of 34 goals set by Andy Cole and Alan Shearer. It's an impressive feat considering that the two former players achieved their tally when the league had 22 teams instead of the current 20.
Although Pep Guardiola opted to substitute Haaland at halftime, City remained in control and secured a crucial win.
John Stones opened the scoring for the hosts with a stunning half-volley before Haaland's double put them firmly in the lead.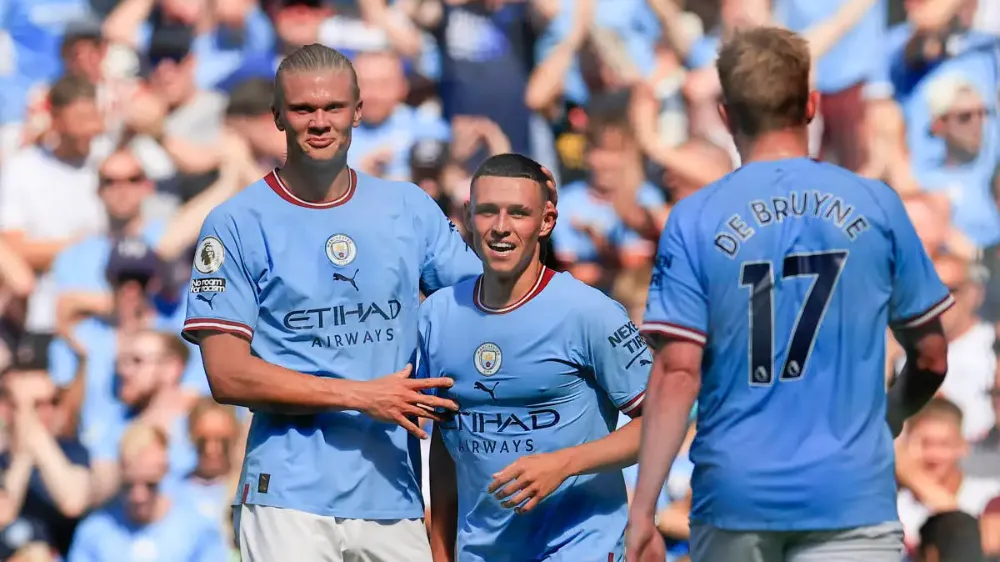 While former City striker Kelechi Iheanacho scored a consolation goal for Leicester with 15 minutes left on the clock, City emerged as the winners on their home turf. With their game in hand, City is in a good position heading into the final weeks of the season, with a crucial clash against Arsenal on the horizon.
Haaland's impressive goal-scoring run is undoubtedly one of the key reasons why City is still in the running for the Premier League title this season. As the young striker continues to make waves in the league, it's clear that he's a force to be reckoned with and a player to watch in the years to come.