Anita Lovren is the wife of Dejan Lovren. You'll learn many interesting facts about Anita Lovren such as her age, job, birthday, zodiac sign, height, weight, net worth and so much more. Dejan Lovren is a lucky guy for having a woman like Anita Lovren by his side.
Dejan Lovren is a Croatian professional footballer, who currently plays for the Russian Premier League club Zenit and Croatia national team. Lovren is one of the most famous defenders of his generation. The Croatian played for six years at the Premier League club Liverpool, before transferring to Zenit in 2020.
Lovren moved to Russia with his lovely family. Despite having a tough time with his wife, Anita, the Croatian footballer worked things out with her.
Dejan Lovren is married to Anita Lovren. Dejan Lovren and Anita Lovren have been together for ages. They've been dating since they were teenagers. It's believed that Lovren and Anita began dating when they were 16 years old.
The couple got married in a big wedding ceremony in Zagreb, Croatia in 2013.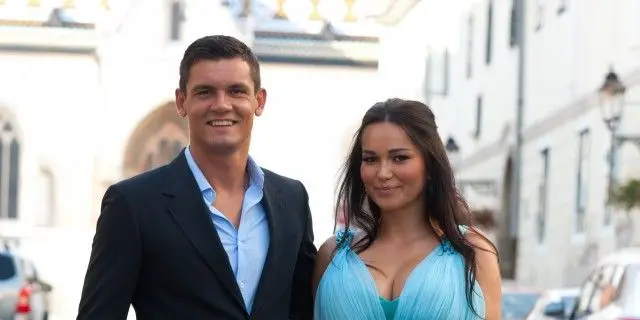 Many fans are still wondering if Dejan Lovren is still married to Anita after what happened in 2016. The short answer is yes. The couple had a difficult time in their relationship after Anita was caught having an affair with a forestry worker, a man named Dario Torbic.
The affair started in 2015 when Anita met Torbic in Zagreb. She even persuaded Dario to fly to England and they got together at a Liverpool hotel after which they swapped hundreds of love messages.
A source close to the couple commented on the affair saying: "Dejan and Anita's marriage has been rocky for some time and she sought refuge with her old friend Dario. They had a whirlwind affair and she told Dario she loved him. She told him she would move back to Zagreb and was thinking of divorcing Dejan. She convinced him she would do it. But when Dejan found out he hit the roof.
"He was really hurt at her infidelity. It hurt his pride. He admitted he had not been the best ­husband but he provided a nice home and life for her and their two young children."
After the affair, they are thought to have split for a short time but reconciled when she found out she was pregnant.
Anita Lovren is famous for being the wife of the Zenit star Dejan Lovren. Anita is a very private person and she rarely makes any public appearances.
Now, let's take a closer look at Anita Lovren's biography and learn everything there is to know about her.
Anita Lovren was born in 1989, so her age is 33. Anita is as old as her husband Dejan Lovren, who was born on 5 July 1989.
Anita Lovren's date of birth is unknown. Since we don't have information about Anita's birthday, we are not sure what her zodiac sign is.
Anita Lovren was born in Zagreb, Croatia. Anita Lovren's nationality is Croatian.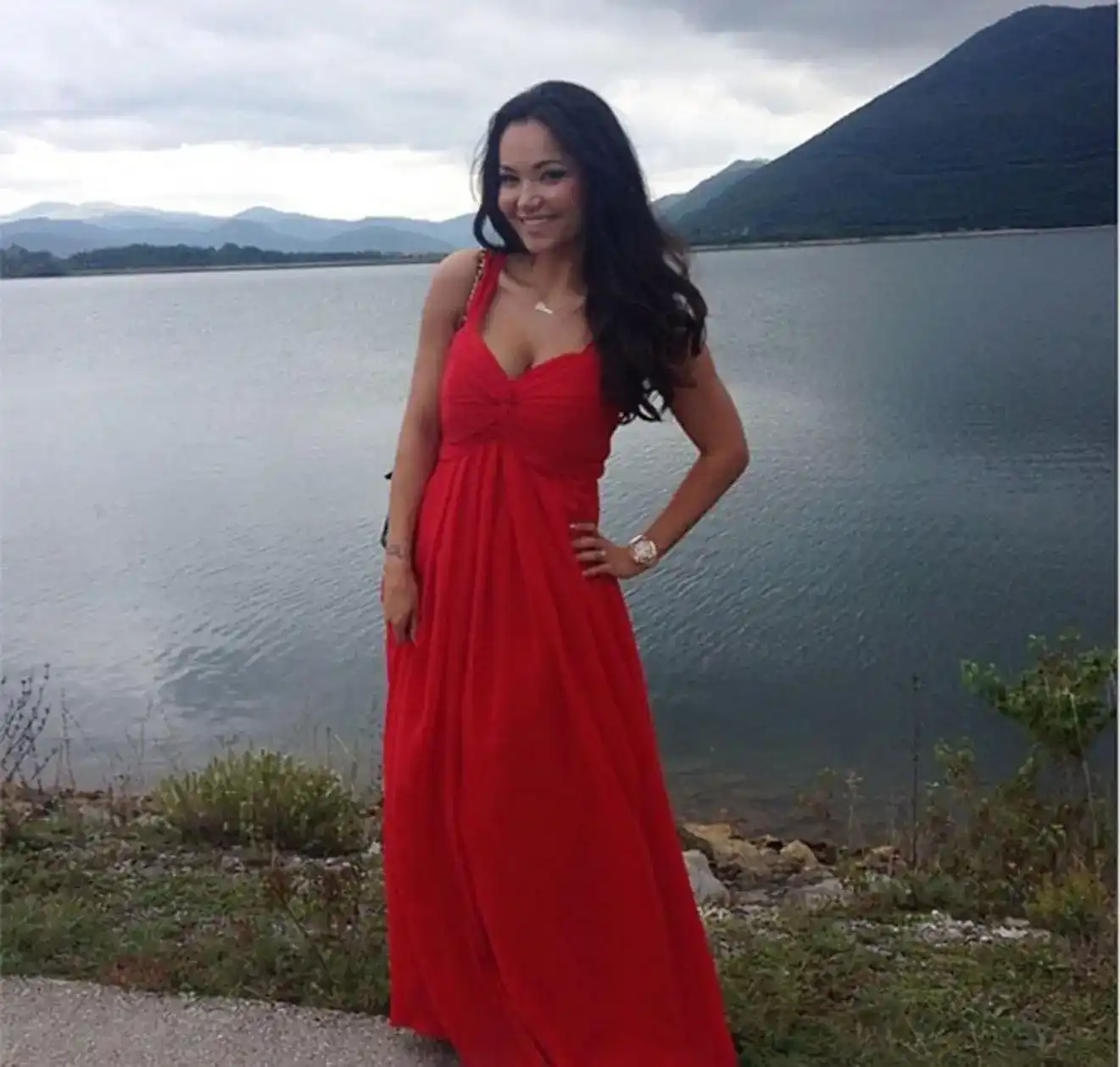 Anita Lovren is very private about her personal life and she hasn't disclosed any information about her mother and father. It is unknown who her parents are.
It is also unknown if Anita Lovren has siblings or if she is an only child. She hasn't shared any details about her childhood.
Anita Lovren completed her education in Croatia. It is unknown if she enrolled in university after graduating from high school.
Anita Lovren's job is currently under review, so stay tuned for further information. Anita Lovren hasn't shared any information about her occupation.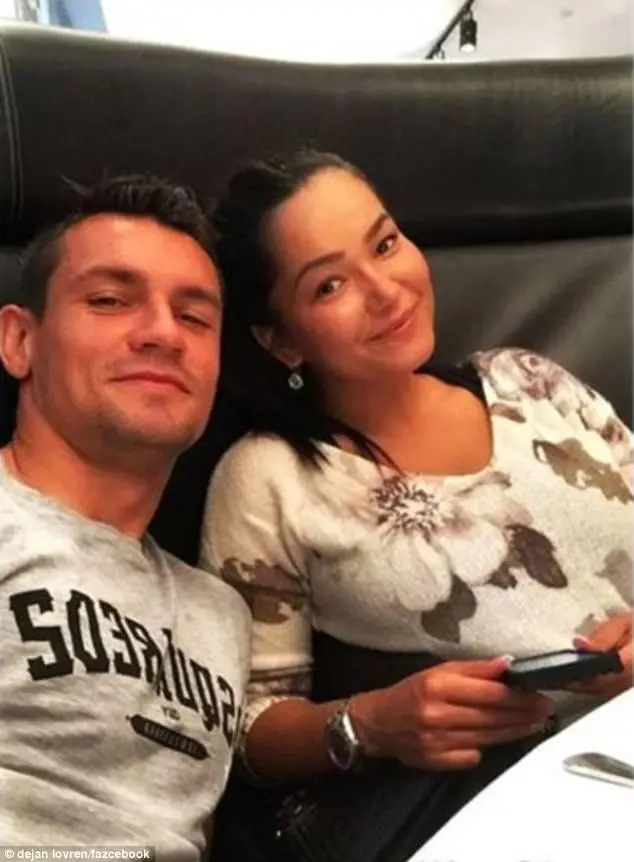 Anita Lovren's net worth is currently under review, so stay tuned for further information. Since we don't know what Anita Lovren's job is we are not sure what her income is.
Dejan Lovren's net worth is estimated to be roughly $14m. Dejan Lovren's annual salary is £5,200,000 and he earns £100,000 per week.
Anita Lovren is absent from docial media. Anita prefers to stay away from the spotlight and she maintains a low profile.
Anita Lovren can't be found on any social media platform.
Anita Lovren's height is 5 ft 5 in (1.65 m) and her weight is around 55 kg (121 lbs). Anita Lovren has brown hair and brown eyes.
Currently, Anita Lovren doesn't have tattoos on her body.
Anita Lovren and Dejan Lovren have two children together. They have a son and a daughter.
In 2012, Anita gave birth to Dejan's daughter, Elena.
In 2015, the couple welcomed their son, Josep.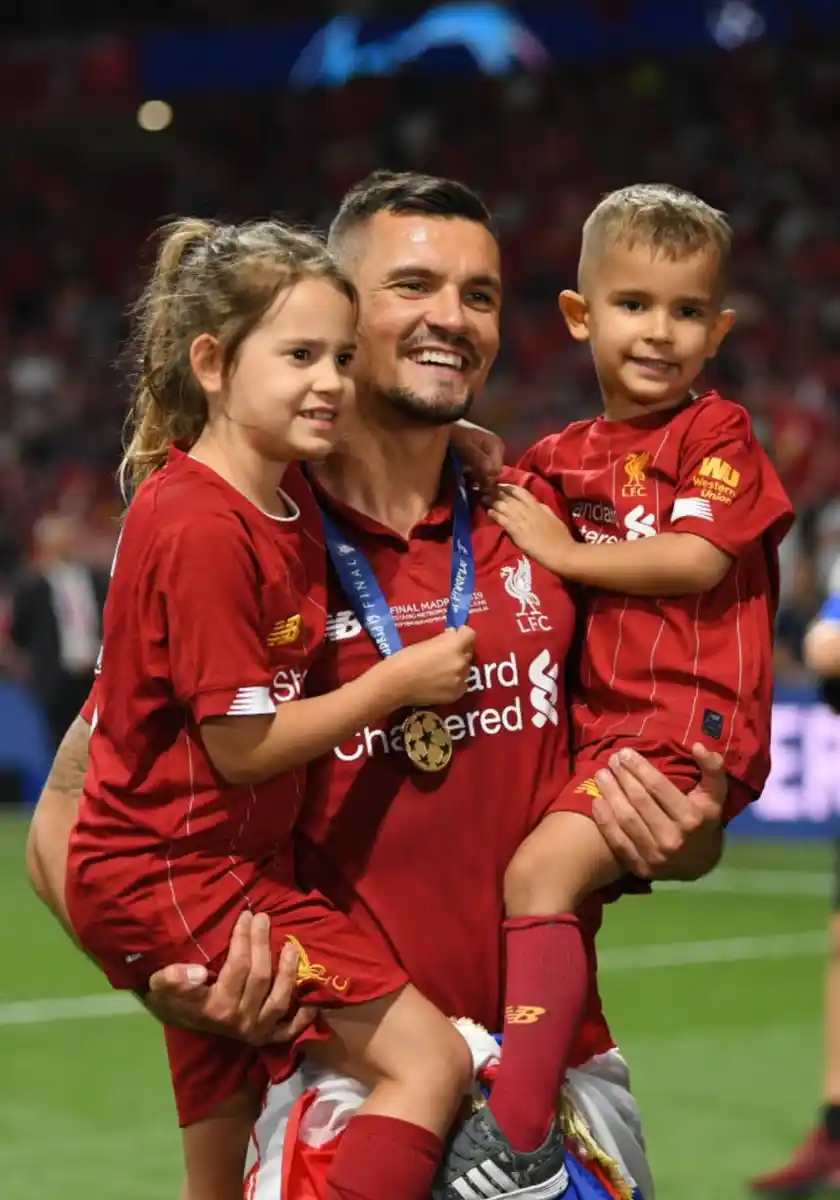 | | |
| --- | --- |
| Full Name | Anita Lovren |
| Date of Birth | 1989 |
| Age | 34 |
| Zodiac Sign | N/A |
| Birthplace | Zagreb, Croatia |
| Nationality | Croatian |
| Religion | Christianity |
| Job | N/A |
| Net Worth | N/A |
| Husband/Boyfriend | Dejan Lovren |
| Children | Elena and Josep |
| Parents | N/A |
| Siblings | N/A |
| Body Measurements | N/A |
| Height | 5 ft 5 in (1.65 m) |
| Weight | 55 kg (121 lbs) |
| Hair Color | Brown |
| Eye Color | Brown |
| Tattoos | No |
| Instagram | N/A |
| Twitter | N/A |
| Facebook | N/A |