Going into last week's 2022 Champions League final, Liverpool were the strong favorites to win. After a hard season in the Premier League, they had been narrowly beaten by Manchester City. While winning the league cup and FA cup, many fans saw them as the worth champions of Europe, especially after such a strong series of dominant displays through the knockout rounds. However, it all went wrong when they came up against Real Madrid in the final.
Real Madrid have won the Champions League more than any other side, and they showed just why that is on Saturday. Despite being the underdogs and hardly having much possession, they broke Liverpool's hearts, scoring from their first shot on target in the 59th minute of the game to win the final 1-0. It wasn't the first time that Liverpool have been beaten by Real Madrid in the Champions League final, and although there were improvements from last time, they still came up short.
Liverpool looked toothless up front, and despite scoring 94 goals in the Premier League this season, they couldn't get through Los Blanco's defense. If they're to come back stronger and have good odds for next season's Champions League, they need to address what went wrong and how to improve. They also need to consider the future of stars such as Mane and Salah, both of whom are rumored to be potentially leaving.
Liverpool have become known as an extremely fast-paced attacking side, turning their dominance of the game into fast tempo play and lots of goals. The main way they score goals is through the runs of their fullbacks, who overlap their forward players to drive into the box or send balls across the face of goal. While this approach does lead to more goals for Liverpool, it also leaves them vulnerable at the back. This was clearly something that manager Jurgen Klopp wanted to avoid, as he instructed Trent Alexander Arnold to drop into midfield when the team had possession of the ball, rather than pressing on.
Although having Trent in midfield made Liverpool less likely to be countered, it also took away the team's biggest strength. Salah, who has been a key player and goal scorer for the Reds, was left isolated in attack. Meanwhile, Sadio Mane was also fairly anonymous, as Real Madrid defenders could double up on the attackers and stifle their movement. In the end, keeping Trent back didn't count for much, as he lost his man on the back post for Madrid's goal.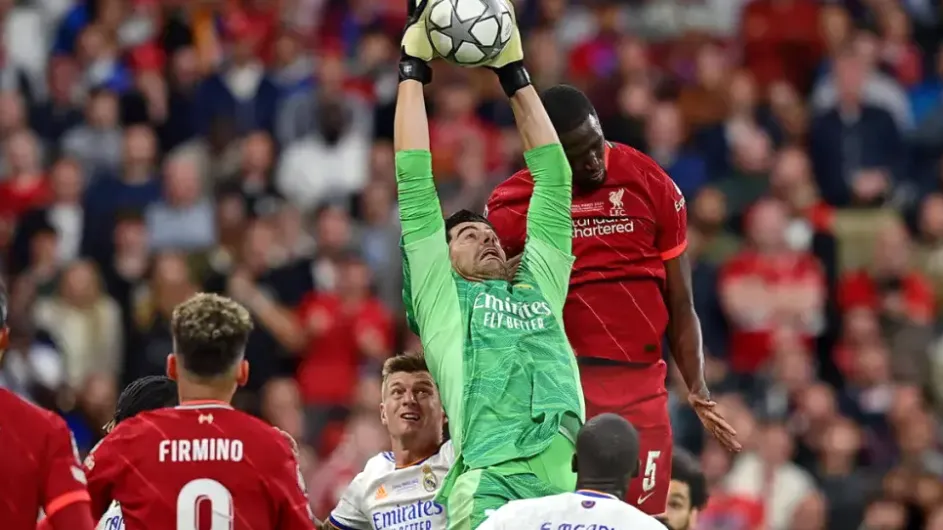 One of the biggest strengths of Liverpool's side is its tempo in attack and defense, with furious pressing when out of possession and quick passing when in possession. Although the Reds started off very strongly and kept Madrid within their own half for much of the opening 45 minutes, their tempo started to drop off in the second half. Whether this was caused by fatigue from a long season or instructions from Klopp, it allowed Madrid to find their way back into the game.
By the time Los Blancos scored, Liverpool were already struggling to keep up the pace and failed to have many meaningful chances. They did come close a few times, but Thibaut Courtois did exceptionally well in goal to keep them from scoring. Many will point to Courtois as being the difference in the game, but the Reds failed to cut through the opposition defense often enough to create enough goals. Maintaining the same tempo over the course of the game may have required a bigger squad, but it would almost certainly lead to better results.