Pauline Gueye is the real embodiment of beauty and brains. She is a real classy woman with lots of success behind her back. Idrissa Gueye is lucky to have Pauline in his life, as she supports him in every single way.
Idrissa Gueye is one of the best midfielders in Ligue 1 for sure. He is the player with most tackles and interceptions for Everton, when he played for the team. Now he is bossing the midfield area in Paris Saint-Germain. When he signed his deal with PSG the fans went crazy not only because the Senegal player was going to play for the Parisians, but also because his stunning wife followed him to France.
Idrissa Gueye is married to his long-term partner Pauline Gueye. Idrissa and Pauline's love story is like a fairy tale, starting with just one message on Facebook. In 2011 Idrissa sent a Facebook request to Pauline and she accepted it. A few hours later the PSG star wrote a sweet message stating, "Thank you for accepting me as a friend." Pauline was impressed and they started texting, developing a great friendship.
Idrissa and Pauline's friendship developed into a relationship in 2014, but it was more of a long distance one. It was hard at the beginning as she wasn't able to follow him to England when Idrissa joined Aston Villa, as she was still studying in university. Right after her graduation Pauline moved in with Idrissa in England. It is unknown when exactly did Idrissa Gueye and Pauline tie the knot, but they have been happily married for several years.
Pauline Gueye is mostly known for being the wife of the Paris Saint-Germain player, Idrissa Gueye. She is a very hardworking person and a devoted mother. Let's take a closer look into Pauline Gueye's biography and learn more about her.
Pauline Gueye was born on May 11, 1990 so her age is 32. According to her birthday, Pauline's zodiac sign is Taurus, which means that she is a very intelligent and logical person. Usually people born under the sign of Taurus are known for being very understanding and patient.
Pauline Gueye was born in Harnes, France, meaning that her nationality is French.
Pauline Gueye is actually very private about her personal life and she doesn't like to share any information regarding her parents. Pauline owes everything to her mother, who worked very hard, while raising four children. There is no information about Pauline's father.
Pauline was raised with two little sisters and one older brother. They share a great bond together.
Pauline Gueye is a person who works very hard for what she wants. She is rather a doer than dreamer. After successfully completing her bachelor's degree, Pauline moved to Lille in 2014 to do Masters in management and business strategy. She had to sacrifice her relationship with Idrissa in order to complete her education because she was very keen on having a master's degree.
Pauline Gueye moved to England soon after she completed her education and she joined an American IT outsourcing company as the accounts manager. She was very successful at her career, but when she became a mother and moved to Paris, Pauline decided that she was no longer able to work a full-time job and she became an influencer.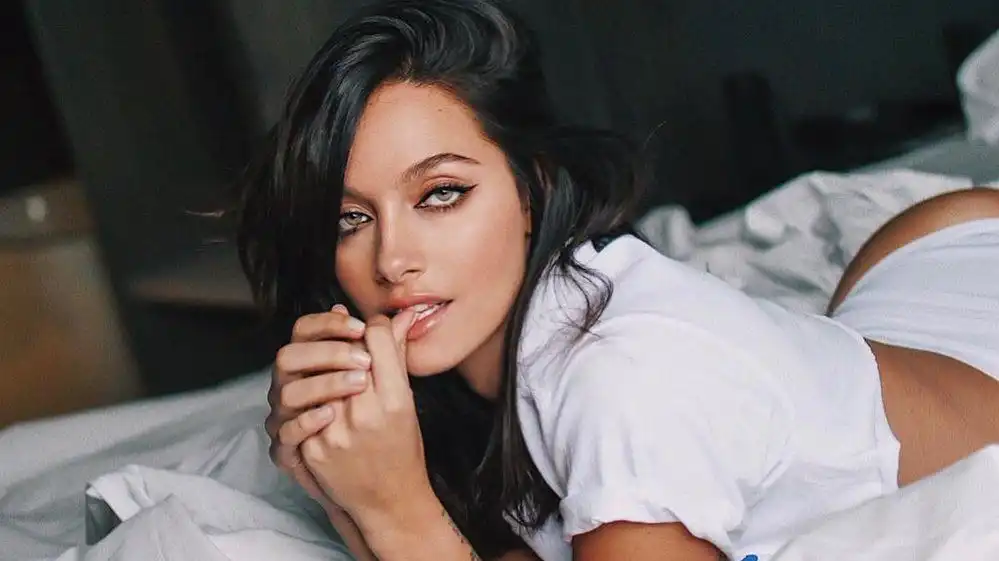 Checkout Paulo Dybala's Hot Girlfriend - Oriana Sabatini
Pauline Gueye's net is estimated to be around $250,000.
Idrissa Gueye's net worth on the other hand is very significant. Gueye's net worth is estimated to be over €19,5 Million ($23 Million). Idrissa Gueye's annual salary at PSG is around €4,2 Million and his weekly wage is €80,769.
Pauline Gueye is very active on social media. She gained thousands of followers since she made her profile in 2019. Pauline has a great influence on her fans. She often shares pictures of her lovely children. Pauline also loves to travel and she posts snaps of her latest adventures.
You can check Pauline Gueye's Instagram here, she goes by the nickname @paulinegueye_.
Pauline Gueye's height is around 5 ft 3 inch (160 cm) and her weight is around 52 kg (115 lbs). Pauline has brown hair and brown eyes.Pauline Gueye currently doesn't have tattoos.
Pauline Gueye and Idrissa Gueye have two children together. They have two sons.
In August 2018, Pauline gave birth to Idrissa Gueye's son, Isaac Gueye. Two years later, in August 2020, the couple welcomed their second boy, Ismail Gueye.