Victoria Beckham is one of the most famous women in the world without a doubt. She is among the richest women and in fact one of the most successful ones. Victoria built a whole empire and she inspires many people to be strong and independent like her. In the following article you will learn many interesting facts about Victoria Beckham, so follow along in order not to miss anything.
Victoria Beckham is married to maybe one of the most famous football players of all time, David Beckham. Beckham is probably the most recognizable footballer of his generation. Even if you are not a football fan you have heard of the Beckhams once or twice. David began his career with Manchester United and he quickly became a sensation. He has won many major trophies during his career as a football player. Beckham has admitted many times that if it wasn't for Victoria he probably wasn't going to succeed so much.
David Beckham is one of the footballers with the most successful marriages. He is married to the stunning Victoria Beckham. David and Victoria started dating back in 1997 after she attended a Manchester United match. It wasn't long enough before Beckham decided that it was time for him to propose to Victoria. David popped the question first in 1998 with a stunning three carat diamond ring with a yellow gold band. That was the OG ring. Why OG ring you may ask? Well, Victoria Beckham has a total of 14 engagement rings.
David and Victoria's relationship obtained a lot of public attention. They were all over the news, as she was a part of the successful girl band Spice Girls and David was a real football star. The couple were dubbed "Posh and Becks" by the media.
On July 4, 1999, the couple married at Luttrellstown Castle in Ireland. David Beckham chose his teammate Gary Neville to be his best man and the ring bearer was David and Victoria's son, Brooklyn, who was born four-month old at the time. The total cost of their wedding was estimated to be £500,000.
Well, Victoria Beckham actually had two dresses on her big day. The first one was a Vera Wang satin ballgown with a corseted top and full skirt, which she accessorised with a diamond and gold tiara and crucifix necklace that had been a gift from David.
Later she and David both changed their outfits. Victoria wore a vibrant purple one-shoulder dress with floral applique at her reception, while David wore a matching suit.
Victoria Caroline Beckham, also known as 'Posh Spice', is a former member of the largest English girl band, . Victoria is also known for her fashion line, as well as for her fragrance line and sunglasses collection. For the football fans Victoria Beckham is mostly known for being the wife of the Manchester United and Real Madrid star, David Beckham.
Now it is time to dig in deeper into Victoria Beckham's biography and learn many interesting facts about her.
Victoria Caroline Adams was born on April 17, 1974, so her age is 48. Victoria is one year older than her husband.
According to her birthday, Victoria Beckham's zodiac sign is Aries, which means that she is a courageous, determined and passionate person. Usually people born under the sign of Aries are known for their strong leadership, as well as their confidence and honesty.
Victoria Beckham was born in Harlow, Essex, England, meaning that her nationality is English.
Victoria Beckham was born in the family of Jacqueline Doreen and Anthony William Adams. Her parents were from the upper middle class in England. Her father was an electronic engineer and her mother was an insurance clerk and hairdresser.
Victoria has two siblings, a brother and a sister. Her brother's name is Christian Adams, and her sister's name is Louise.
Victoria Beckham graduated high school in St. Mary's High School. She was an excellent student and one of the best in her class. Later she attended Jason Theatre School. She got admission into the Laine Theatre Arts academy in Surrey, where she studied dance and modeling. Victoria Beckham's parents did everything they could to encourage their daughter to follow her dreams.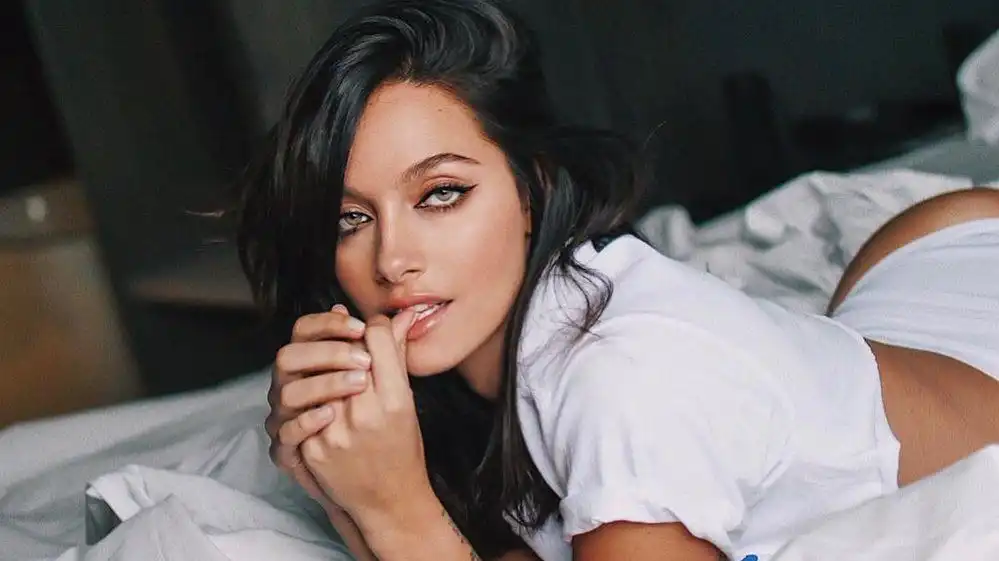 Checkout Paulo Dybala's Hot Girlfriend - Oriana Sabatini
Victoria Beckham's breakthrough moment was in 1993, when she was selected for the girl group , along with Geri Halliwell, Emma Bunton, Melanie Brown and Melanie Chisholm. She was selected to be part of this band out of 400 girls who also auditioned.
In 1996, their album was released and its hit single became a top dancing number in 29 countries. The album became the biggest-selling album of 1997 in the US. 20 million copies of were sold, and in 1997 released their second album, . The second album did not do as well as the first one, but they came up with a movie with the same title.
The group had great success, becoming the best-selling celebrity dolls of all time with sales of over 11 million, as well as best-selling girl groups worldwide.
After the success of the Spice Girls and their eventual separation, Victoria decided to try her luck with solo songs. In 2000, Beckham released her solo number, .
Her time with the Spice Girls opened her many doors. Victoria Beckham has built a successful career in fashion with her sunglasses line, perfume and dress collection. She also has written two books. In 2001, Victoria released her autobiography, titled,and in 2006, her second book was released.
Victoria Beckham is among the richest women on earth. She made most of her wealth during her time with the girl group Spice Girls. Victoria Beckham's net worth is estimated to be over $450 Million.
David Beckham's net worth is estimated to be nearly $450 Million.
David Beckham and Victoria Beckham and their children live in the big four-storey house in Holland Park, Kensington. Their home is painted white and features balconies, bay windows, and a large courtyard round the back.
Victoria Beckham is one of the most famous WAGs. She has gained over 29 Million followers on Instagram. Victoria uses her platform to influence people and the fans really do love her.
You can check Victoria Beckham's Instagram here, she goes by the nickname @victoriabeckham.
Victoria Beckham's height is around 5 ft 4 inch (165 cm) and her weight is around 55 kg (121 lbs). Victoria believes that people should be correct with the weight of the celebrities as it has a great impact on the young girls and boys. In an interview she stated "The only time I get upset by things written about me - when people write irresponsible things about my weight... I appreciate that young girls look up to me. And I take that very seriously."
Victoria Beckham's body measurements are approx. 33-26-39. Her hair color is brown and her eyes are dark. Victoria Beckham has several tattoos on her body the majority of which are inked on her wrist and at her back. The meaning behind her tattoos is her love for her husband. Victoria Beckham is in great body shape. She takes great care of her body and she is trying to eat as healthier as possible and she practices yoga regularly.
Victoria Beckham and David Beckham have four children. They have three sons and one daughter.
On March 4, 1999, Victoria gave birth to David Beckham's first son Brooklyn Joseph Beckham, who is a model and a photographer. On September 1, 2002, the couple welcomed their second son, Romeo James Beckham.
On February 20, 2005, Victoria gave birth to the couple's third son Cruz David Beckham. On July 10, 2011, Victoria gave birth to David Beckham's daughter, Harper Seven Beckham. It is reported that Sir Elton John and David Furnish are the godparents of Brooklyn Beckham and his godmother is Elizabeth Hurley.