Manchester United suffered a double injury blow during their Europa League quarter-final match against Sevilla on Thursday, as Lisandro Martinez and Raphael Varane were both forced off with foot injuries.
Martinez has been ruled out for the rest of the season with a fractured metatarsal, while Varane is expected to be sidelined for "a few weeks."
The injuries to Martinez and Varane have left United manager Erik ten Hag with limited options in central defence, with Harry Maguire and Victor Lindelof expected to fill the void.
However, Ten Hag is confident in his defenders' abilities, stating that he has "four or five very good centre-backs who can do the job."
Lisandro Martinez joined United from Ajax last summer and has been a regular fixture in the team, playing 45 games in all competitions this season.
Lisandro Martinez has been an outstanding addition to Manchester United since his arrival from Ajax last summer. He has overtaken club captain Harry Maguire in the starting line-up and has formed a strong partnership with Raphael Varane in central defence.
His absence will be felt in the final nine Premier League matches of the season, as well as in United's Europa League return leg against Sevilla next week.
Meanwhile, Varane's injury comes as a blow to United's hopes of securing a top-four finish in the Premier League, as they currently occupy the fourth and final Champions League spot, three points above fifth-placed Tottenham.
Despite the injuries, United will have to soldier on and make do with the limited options available to them. Luke Shaw's return to fitness will provide some relief to Ten Hag, who has often used the left-back as a centre-back this season.
Harry Maguire hasn't been the top choice for Ten Hag this season. The Englishman has been sidelined almost the whole season, playing only 12 games for the Red Devils.
Victor Lindelof is also not Erik ten Hag's first-choice defender, playing in 11 Premier League games for United this season. But now both Lindelof and Maguire have to come to the rescue.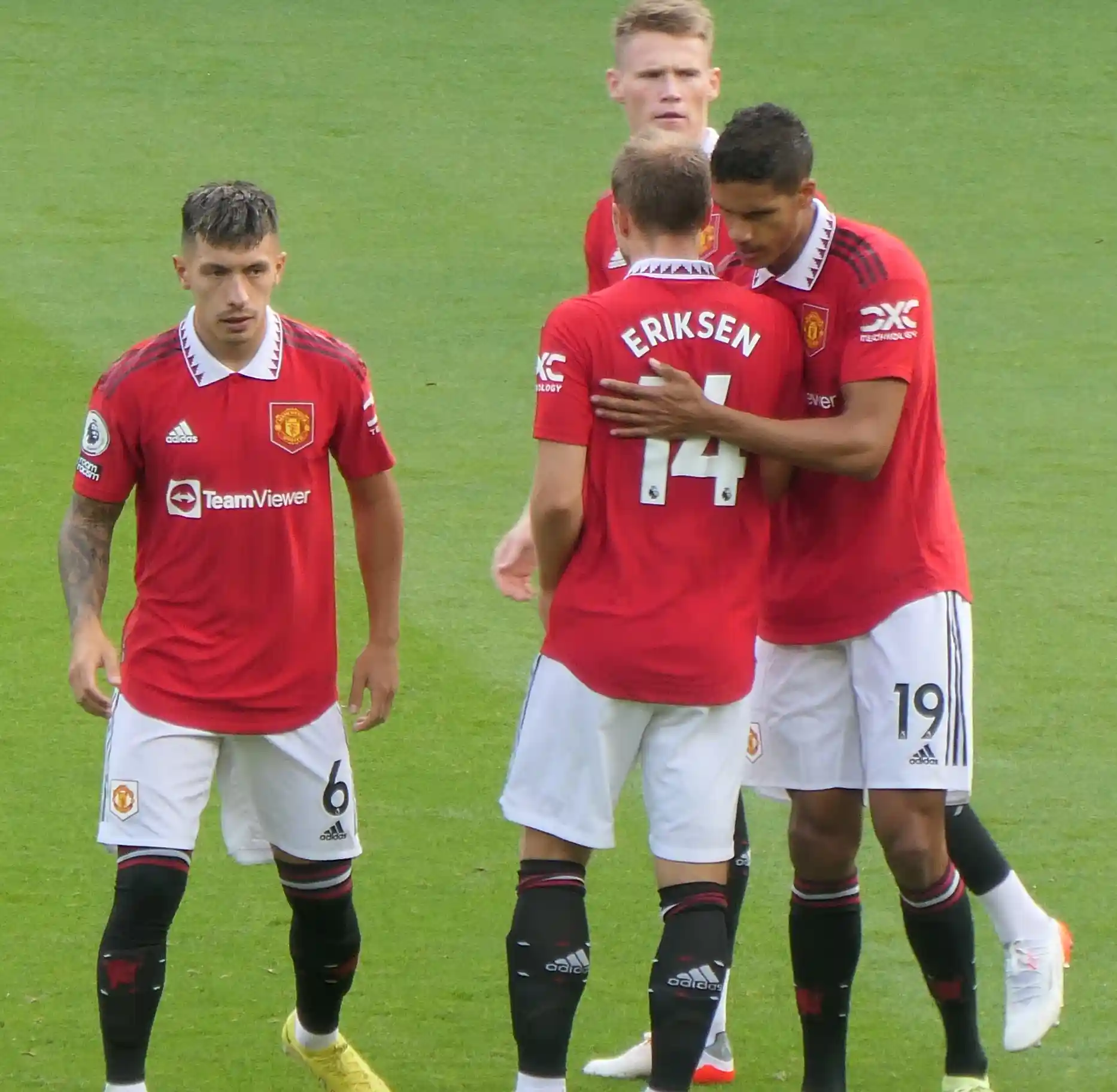 The injury crisis has come at a crucial time for United, with important fixtures against Nottingham Forest, Brighton, Tottenham, Aston Villa, West Ham, Wolves, Bournemouth, and Fulham still to come in the league. The Red Devils also face an FA Cup semi-final against Brighton on April 23.
April 16: Nottingham Forest (A) - Premier League
April 20: Sevilla (A) - Europa League
April 22: Brighton (N) - FA Cup semi-final
April 27: Tottenham (A) - Premier League
April 30: Aston Villa (H) - Premier League, kick-off 2pm
May 4: Brighton (A) - Premier League
May 7: West Ham (A) - Premier League
May 13: Wolves (H) - Premier League
May 20: Bournemouth (A) - Premier League
May 28: Fulham (H) - Premier League
TBA: Chelsea (H) - Premier League
United's defensive woes are a major concern for the team, and the injuries to Martinez and Varane have come at a crucial time in the season. However, with a strong squad and capable defenders in Maguire and Lindelof, Ten Hag will be hoping his team can rise to the challenge and finish the season on a high note.