The wondrous game of football has seen many remarkable talents grace the pitch over the years. These legendary players captivated fans with exceptional skills, grace, and sheer determination. Their contributions have forever etched their names in football folklore, from mesmerizing dribbles across the field to thunderous strikes that cinch a goal.
Even if you ask a professional to write an essay for me on this topic, they will surely provide you with the necessary information and support to craft a captivating and well-researched piece on amazing footballers who have made a lasting impact on the history of the sport. Let's delve into the lives and accomplishments of five extraordinary football players who left an indelible mark in history.
From the sun-kissed lands of Brazil emerged a footballing maestro named Pelé, known in full as Edson Arantes do Nascimento. Numerous football fans around the globe revere the icon and dubbed him the greatest player of all time. His unrivaled knack for finding the back of the net to make a score and awesome playmaking techniques have forever etched his name in the annals of the game.
Although his career peaked decades ago, Pelé is still considered one of the most exceptional athletes modern players look up to today. His most remarkable feats are:
Ultimate Champion: Pelé is forever known as the only player with three winning FIFA World Cup championships ('58, '62, & '70). He was one of the key players that led the Brazilian national team to their glory.
Relentless Scorer: He is dubbed a lethal striker in football history. That's not surprising, as he has a jaw-dropping record of more than 1,000 career goals.
Cultural Icon: With his charisma, sportsmanship, and dedication to the sport, Pelé is a beloved global ambassador for football. He has an enduring impact on popular culture.
Franz Beckenbauer was a popular German footballer back in the good old days. He was known for his commanding and regal presence on the field. Because of this, many people affectionately called him "The Kaiser" because this title was given to German emperors in the past. He was thought to display the same elegance, power, and authority on the pitch.
Indeed, Beckebauer had the ability to dictate the flow of the game and lead his teammates to success. His exceptional defensive skills, combined with his seamless transitions and ability to start attacks from the back, revolutionized the role of a sweeper. He was instrumental in West Germany's World Cup glory in 1974 as a captain and player. Today, he remains an iconic figure, admired for his elegant disposition, grace in the field, and unparalleled versatility.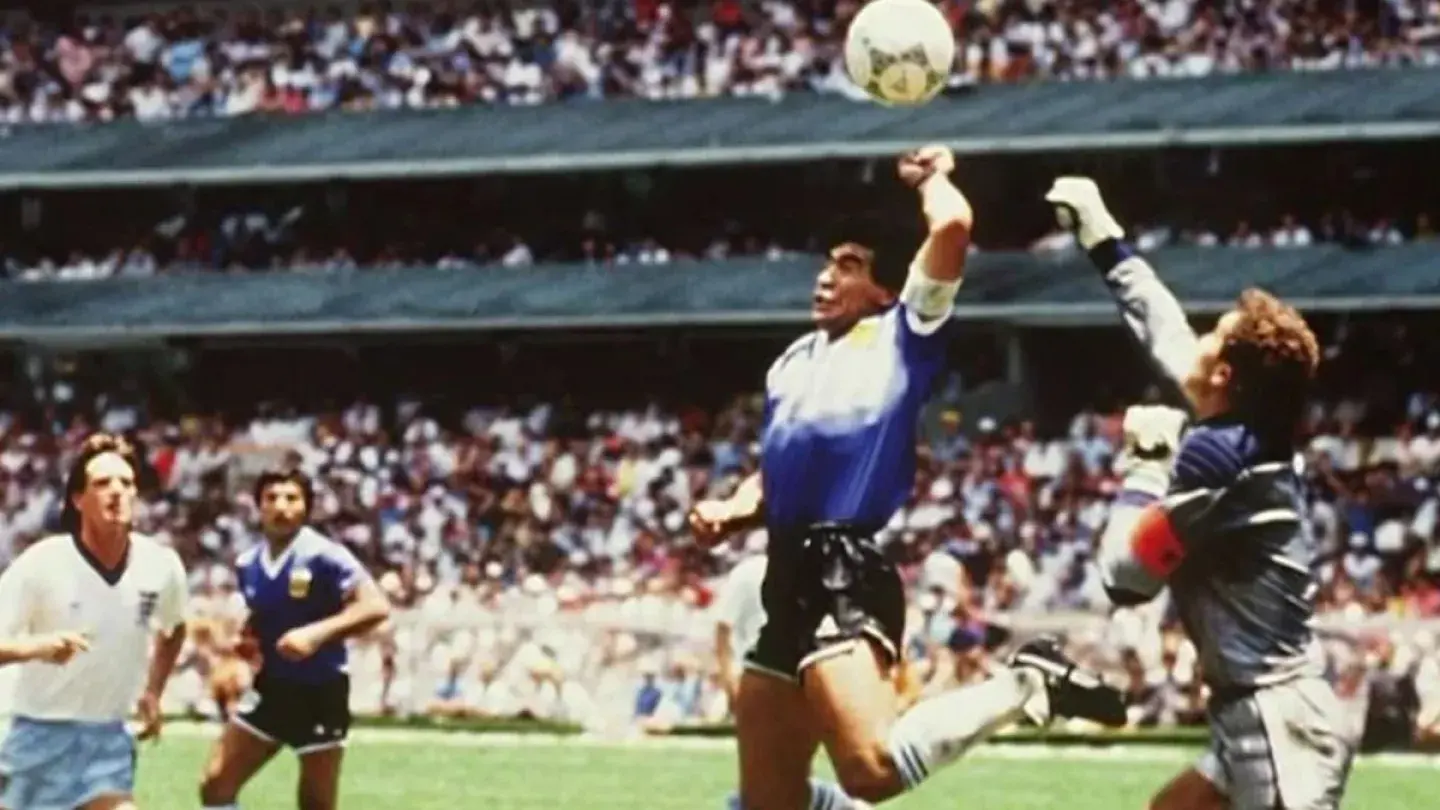 An enigmatic and controversial figure, Diego Maradona's impact on the game is undeniable, and his influence still reverberates to this day. This Argentine magician mesmerized the world and left spectators spellbound with his extraordinary dribbling skills and unrivaled close control. In the 1986 World Cup quarterfinals against England, Maradona etched himself into football folklore with two iconic moments that epitomized his brilliance and audacity.
First came the infamous "Hand of God" goal, where he slyly used his hand to punch the ball into the net. This defied the rules while showcasing his cunning nature. It was a moment of controversy and audacious cheek that simultaneously infuriated England while dazzling the rest of the world.
Second was the "Goal of the Century," which many say truly encapsulated Maradona's genius. Embarking on a mesmerizing 60-yard solo run, he effortlessly weaved through a labyrinth of English defenders, leaving them bewildered and trailing in his wake. With each electrifying touch, Maradona defied logic and gravity, ultimately slotting the ball into the net with precision. His charisma and passion left an indelible mark on the sport.
Many people look up to Portuguese superstar Cristiano Ronaldo not just because of his remarkable football skills but his depth of character. He defied all the odds and broke free from poverty by using his talents and staying determined to achieve his goals despite life's challenges. In these modern times, he is one of soccer's greatest athletes with his remarkable goal-scoring abilities and relentless spirit. His aerial prowess, lightning speed, and unmatched work ethic have made him a global icon.
Ronaldo has consistently shattered records and won numerous individual and team honors throughout his career. His impact on football extends far beyond the pitch. Check out some key points highlighting his legacy and influence in the world today:
Record-Breaker: He holds a lot of world records. The most notable ones are the most goals scored in UEFA Champions League and European Championship.
An Inspiration: Ronaldo's relentless pursuit of excellence serves as an inspiration to aspiring footballers worldwide. Global Icon: He is a global brand ambassador known for his endorsement deals and philanthropic work.
Charitable Works: He uses his fame and fortune for good, with his commitment to giving back to society. He supports various advocacies like funding children's hospitals, donating to cancer research, and helping with disaster relief efforts.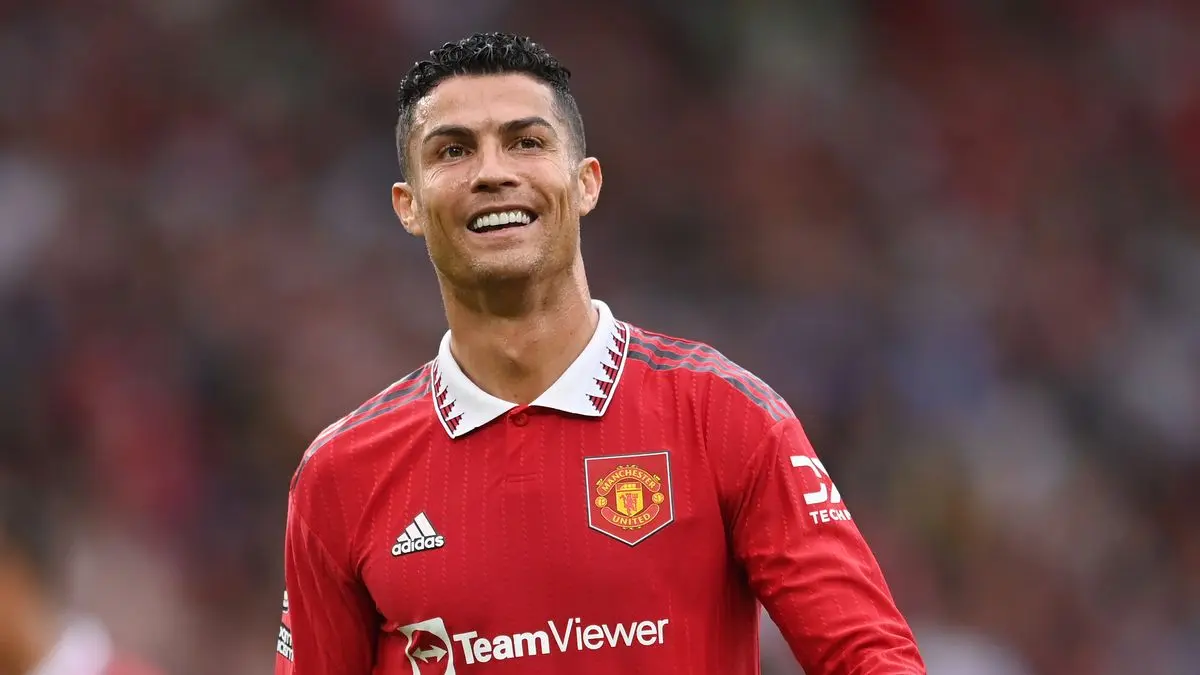 This diminutive Argentine magician possesses a unique blend of balance, agility, and extraordinary dribbling skills. Lionel Messi's ability to change direction at such high speeds and impeccable close control leaves opponents bewildered and gasping for air. His record-breaking performances make him one of the most decorated players.
Messi's influence on the modern era of football is immeasurable and indubitable. His fleeting movements on the pitch and his extraordinary talent have left an everlasting impression on football fans worldwide. The Argentine maestro's impact on the game can be summarized through the following key points:
Unmatched Dribbling: He can navigate through tight spaces, change direction swiftly, and leave defenders eating his dust. Playmaking Vision: With an innate sense of anticipation and an incredible vision, he creates scoring opportunities with precise passes and through balls.
Record-Breaker: He's had an illustrious career with numerous individual and team accolades. Notably, he has a number of Ballon d'Or awards and multiple domestic and international titles with FC Barcelona.
From Pelé's unrivaled success to Messi's mesmerizing dribbles, each player brought something unique to the sport. These legendary football players' skills and passion continue to inspire generations of footballers worldwide, solidifying their status as true icons.