Neymar joined French Ligue 1 side Paris Saint-Germain (PSG) in August 2017 for a reported fee of €222 million, which made him the club's most expensive signing ever.
Since joining the Parisian side, Neymar has won several trophies, including the Ligue 1 title on four separate occasions (2017/18, 2018/19, 2019/20, and 2021/22). However, some fans have labelled him as one of the biggest flops in football. The question being asked here is, will Neymar stay at PSG next season?
Neymar da Silva Santos Júnior (better known as Neymar Junior or simply Neymar) is a professional footballer who currently plays for French Ligue 1 side PSG. The 30-year-old international superstar was born in Mogi das Cruzes, Brazil, in February 1992. Although he can play with both feet, he prefers his right foot. He is a forward/striker and plays in the number 10 shirt. He has also played more than 120 games for his country, scoring 77 goals in all competitions.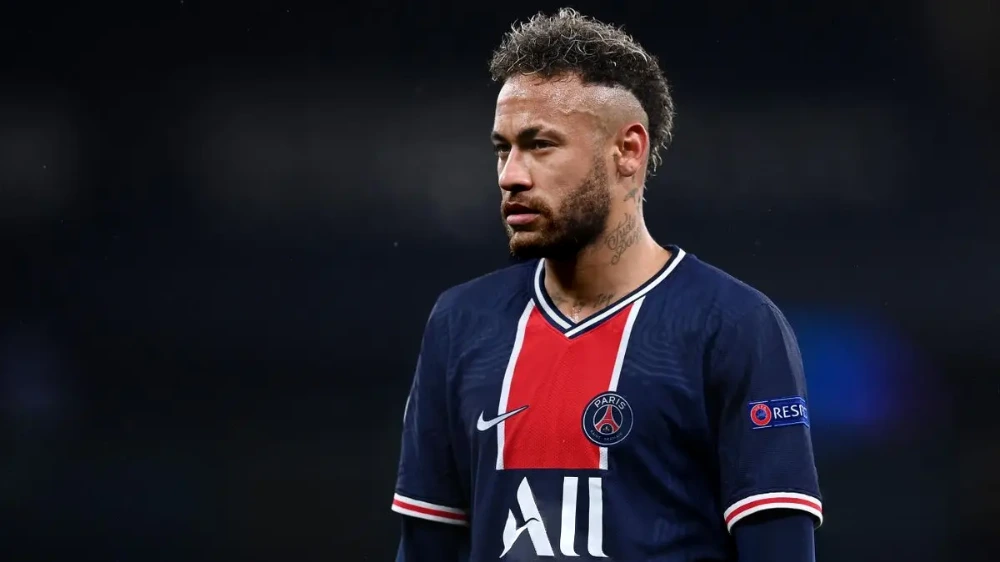 It's hard to escape the fact that PSG have two players better than the irrepressible Neymar: Mbappé and Messi. Together, they make a formidable attacking force. With the adjustments to the entire club's recruitment and playstyle – focussing on making a functional team capable of collectively winning the Champions League – this scary trio is supported by a strong defensive and possession unit. It's no surprise for those who browse football betting sites PSG are heavy favourites for the Ligue 1 crown. The French top division often feels like a foregone conclusion before a ball is kicked in August. Nevertheless, Neymar's role in this team is essential.
The lethal Brazilian is a key facilitator to Mbappé's and Messi's successes on the field. His presence in the final third is to both finish and create the chances for the French and Argentian stars. He more than holds his weight with these two. He is still at the top of his game.
To understand just how likely it is that Neymar will stay at PSG next year, the best thing to do would be to compare the odds from today's best sports betting sites, such as DAZn. Let's take a look at what they are saying.
It's actually looking like Neymar will stay at PSG next year. However, he has also been linked with a move away to Manchester City, Chelsea, and Barcelona. The odds of him joining any of these teams are as follows:
● To stay at PSG, you are looking at UK fractional odds of around 0.14/1, which is -700 in American/moneyline odds, and 1.14 in European decimal odds. In other words, there's a huge 87.50% implied probability rate of him staying put ● If he does move away from PSG, it looks as though the team that he is most likely to join is English
Don't forget that no matter how certain these odds may seem of Neymar staying put at PSG or joining another club, no bet is guaranteed. Also, to place a real money wager at a licensed sports betting site, you must be at least 18 years old.