Toni Terry is the stunning wife of the Chelsea legend John Terry. In the following article you will learn many interesting facts about Toni Terry, including her biography, education, profession and so much more. So follow along in order not to miss anything.
John Terry is one of the most famous defenders of all time. He is considered to be the best centre-backs of his generation, as well as one of the best Premier League and English defenders ever. Terry has many great accomplishments in his record, he is a five-time winner of the PL title with Chelsea, as well as a winner of the Champions League. Terry is also one of the most controversial players not only because of his legal issues, but for the scandals of cheating on Toni Terry.
John Terry is married to his childhood sweetheart Toni Terry (née Poole). John and Toni started dating when he was earning £48 under a Chelsea apprenticeship. Toni admitted in an interview that she often paid the bills when they went to eat at a restaurant, as John did not have money. She also remembered that he used to pick her up in a tiny, blue Citroën Saxo.
Toni encouraged John to follow his dreams and become a football player. Of course when you have a woman that supports you no matter what you want to keep her that's why John proposed to Toni. On June 15, 2007, John and Toni tied the knot in a lavish wedding ceremony at Blenheim Palace.
Toni Terry is a professional Dressage Rider and a book author. She is also known for being the wife of the Chelsea legend John Terry.
Now let's take a closer look into Toni Terry's biography and learn as much as possible about her.
Toni Terry was born on December 22, 1980, so her age is 41. According to her birthday, Toni Terry's zodiac sign is Capricorn, which means that she is an ambitious and determined person. Usually people born under the sign of Capricorn can be shy and careful with what they are saying.
Toni Terry was born in London, United Kingdom, meaning that her nationality is English, such as her husband's.
Toni Terry's parents did an amazing job in raising their daughter. She comes from a family that was never short of money. Toni has not disclosed any info regarding her mother and her father. Toni is very close to her mother. There are no details around Toni Terry's childhood. It is unknown if she has siblings or if she is an only child.
Toni Terry has not revealed much details on her education. As far as we know she graduated high school in her hometown in England. There is no information about Toni Terry's further education. It is unknown whether she enrolled in university or not.
Toni Terry is a professional Dressage Rider. She is represented by the Equestrian Management Agency. She became part of the England national dressage team back in 2010. She had a passion for horses from a young age, that's why she chose that profession.
Besides being a professional dressage rider, Toni Terry is also a book author.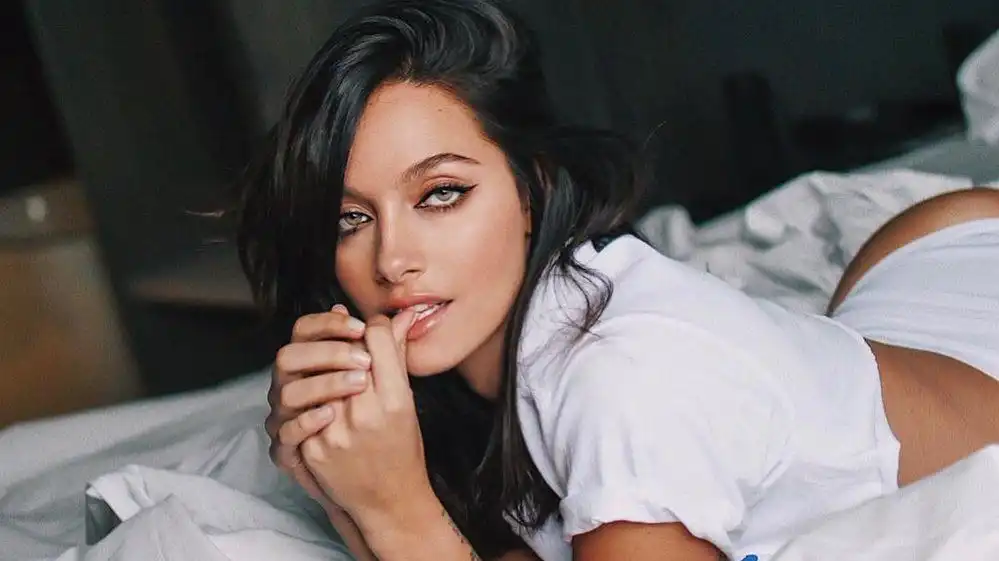 Checkout Paulo Dybala's Hot Girlfriend - Oriana Sabatini
Toni Terry is a real gym lover and she has a very healthy lifestyle. She believes that if she can do it, so can other people. That's why she decided to write a book, which is something as a guide for those who are struggling to have a healthy life.
In 2017, she wrote . She discusses that the workout routine is easy-to-follow and works for her perfectly. The book has been put together with the support of her fitness instructor Bradley Simmonds, who helped her get in shape. The whole concept of the book is about looking beautiful, living better, and genuinely loving fitness. The book is the perfect guide to how to cope with stress and how to lead a much healthier and happier life.
In 2018, she wrote another book called .
In 2009, John Terry was accused of cheating on his wife Toni Terry with Vanessa Perroncel, the former girlfriend of Terry's teammate Wayne Bridge. Terry was accused of having a four-month affair with Perroncel. Those accusations were later denied by Vanessa Perroncel claiming that the story was "untrue in any case". Vanessa stated that the affair never took place. Due to the fact that Terry was accused of cheating with the girlfriend of a teammate from the England national team, Fabio Capello removed Terry from the captaincy on 5 February 2010, replacing him with Rio Ferdinand.
Toni Terry's net worth is estimated to be over $1.5 Million, which she made from the sales of her books and her job as a professional dressage rider.
John Terry's net worth is estimated to be over $70 million. He made most of his wealth during his time as a professional football player. Terry was one of the highest paid Chelsea players. He is also the owner of a swimsuit brand.
Toni Terry is one of the most popular WAGs. She has a huge amount of followers on Instagram and she impresses them with provocative pictures of her in a bikini. She also loves to upload snaps of her children and of her vacations with her husband John Terry. Toni is followed by many famous people including David Luiz.
You can check Toni Terry's Instagram here, she goes by the nickname @toniterry26. She also takes the social platform to show her support for her husband. She even put 26 in her nickname the number 26 as it was the number of John Terry's jersey.
Toni Terry's height is around 5 ft 4 inch (165 cm) and her weight is around 55 kg. She has a slim build, blonde hair and dark eyes. Toni is in very good shape. She is exercising regularly in order to maintain her body. She does a lot of weight lifting which is perfectly combined with cardio.
Toni Terry and John Terry have two children together. They have twins, a boy and a girl.
On May 18, 2006, Toni gave birth to John Terry's children, Summer Rose Terry and George John Terry. Before giving birth to Summer and George the couple struggled with having children.