Rowan Omar is the mysterious wife of the Aston Villa ace Mahmoud Trezeguet. Rowan is a complete mystery to the media, as she avoids any sort of public appearances. In this article you will learn everything there is to know about Rowan Omar such as her date of birth, zodiac sign, nationality and so much more. Read on to learn more interesting facts about Mahmoud Trezeguet's wife.
Mahmoud Trézéguet has joined Aston Villa in 2019 and the Egyptian helped his team to stay in the Premier League, as they were on the verge of relegation in the 2019/20 season. He has become an integral part of their team after joining them from Kasimpaşa. The fans were very delighted with the signing of the Egyptian because they were about to see his stunning wife more often at Villa Park.
Despite Mahmoud Trézéguet's professional career deserves to be explored in detail, we are here to talk about his life off the pitch and find out with who he has been spending his free time. We promise you won't be disappointed.
Mahmoud Trezeguet is married to the stunning Rowan Omar. The couple met each other when Trezeguet was still playing on loan to Kasimpasa in 2017, but they made their relationship public in 2018.
In November 2018, Trezeguet and Rowan got legally married in a small wedding ceremony attended by their families. One month later, in December, the couple made a lavish ceremony and this time many famous people were invited, including Mohamed Salah, and Trezeguet teammates from the Egyptian national team.
The wedding took place at Royal Maxim Palace Kempinski in Cairo, Egypt. Rowan Omar Trezeguet was wearing an amazing wedding dress by GlamourBridals, and she looked more than beautiful in it.
Rowan Omar is not the typical WAG as she is keeping her life very private. She prefers to stay out of the spotlight and only from time to time appears on Trezeguet Instagram page. Rowan is mostly known for being the wife of the Aston Villa player Mahmoud Trezeguet.
Now let's dig deeper into Rowan Omar's biography and learn everything there is to know about her.
Rowan Omar was born on January 13, 1994, meaning that her age is 28.
According to Rowan's birthday, her zodiac sign is Capricorn, which means that she is a very ambitious person. People born under the sign of Capricorn are known for their impetuous characters and for being very determined and caring.
Rowan Trezeguet was born in Egypt and her nationality is Egyptian.
Rowan Omar is very private about her personal life and she hasn't shared any information about her parents. It is unknown who her mother and father are.
Rowan Omar has one sibling. She has an older brother.
Rowan Omar completed her education in Egypt. Right after she graduated from high school, Rowan enrolled in university. She got brains and beauty. In 2018, Trezeguet's wife graduated from Cairo University with a degree in Software Engineering.
Do you wonder what Rowan Trezeguet job is?
Rowan Omar works as a Software Engineer. She works in England, as he husband's job is also in England. At the moment, Rowan is taking a break from work as she is taking care of her child.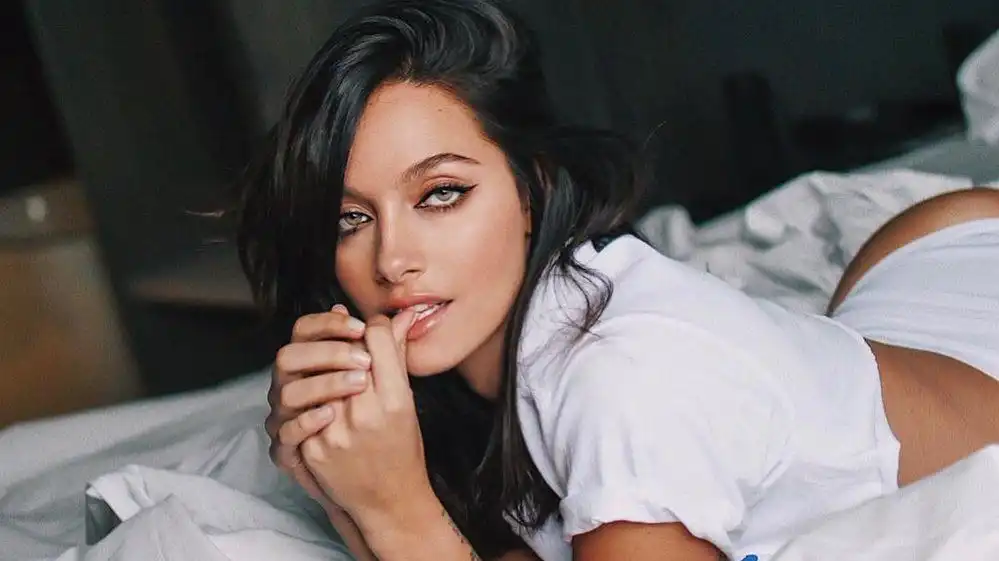 Checkout Paulo Dybala's Hot Girlfriend - Oriana Sabatini
Rowan Omar's net worth is under review at the moment, so stay tuned for further information.
Mahmoud Trezeguet's net worth is estimated to be over $10 Million. Trezeguet's annual salary at Aston Villa is £2,444,000 and he earns £47,000 per week.
Rowan Omar is a person who values her privacy very much, that's why she made her Instagram profile private so that not everyone can see her content.
You can check Rowan Omar's Instagram here, she goes by the nickname @rowannomar. She has only 222 followers.
Rowan Omar's height is around 5 ft 3 in (1.62 m) and her weight is around 50 kg (110 kg). She has dark hair and brown eyes. Currently, Rowan Omar doesn't have tattoos on her body.
Mahmoud Trezeguet and Rowan Omar have one child together. They have a son.
In October 2019, the Aston Villa midfielder have announced that he became the father of a baby boy. Rowan gave birth to Yazan Trezeguet, Mahmoud Trezeguet's first child.