Fanni Gecsek is the stunning girlfriend of the RB Leipzig star Dominik Szoboszlai. Fanni is a former professional tennis player. In this article you will learn everything there is to know about Fanni Gecsek such as her age, birthday, zodiac sign, height and weight. Read on to find out more interesting facts about Dominik Szoboszlai's girlfriend.
Dominik Szoboszlai is a professional footballer, who currently plays for RB Leipzig and the Hungary national team. Dominik is one of the brightest talents in Europe and every team is keen on signing him. He became the most expensive Hungarian footballer, when Leipzig signed him for €20 million in January 2021. Dominik has come a long way and it is a real excitement to watch him play.
Dominik Szoboszlai is in a long-term relationship with the model and former tennis player Fanni Gecsek. Dominik and Fanni started their relationship back in 2020, but at first, they kept it a secret.
Fanni is Dominik's biggest supporter, as she stands behind his back no matter what. She supports him a lot in his profession and often can be seen at the stands of Red Bull Arena.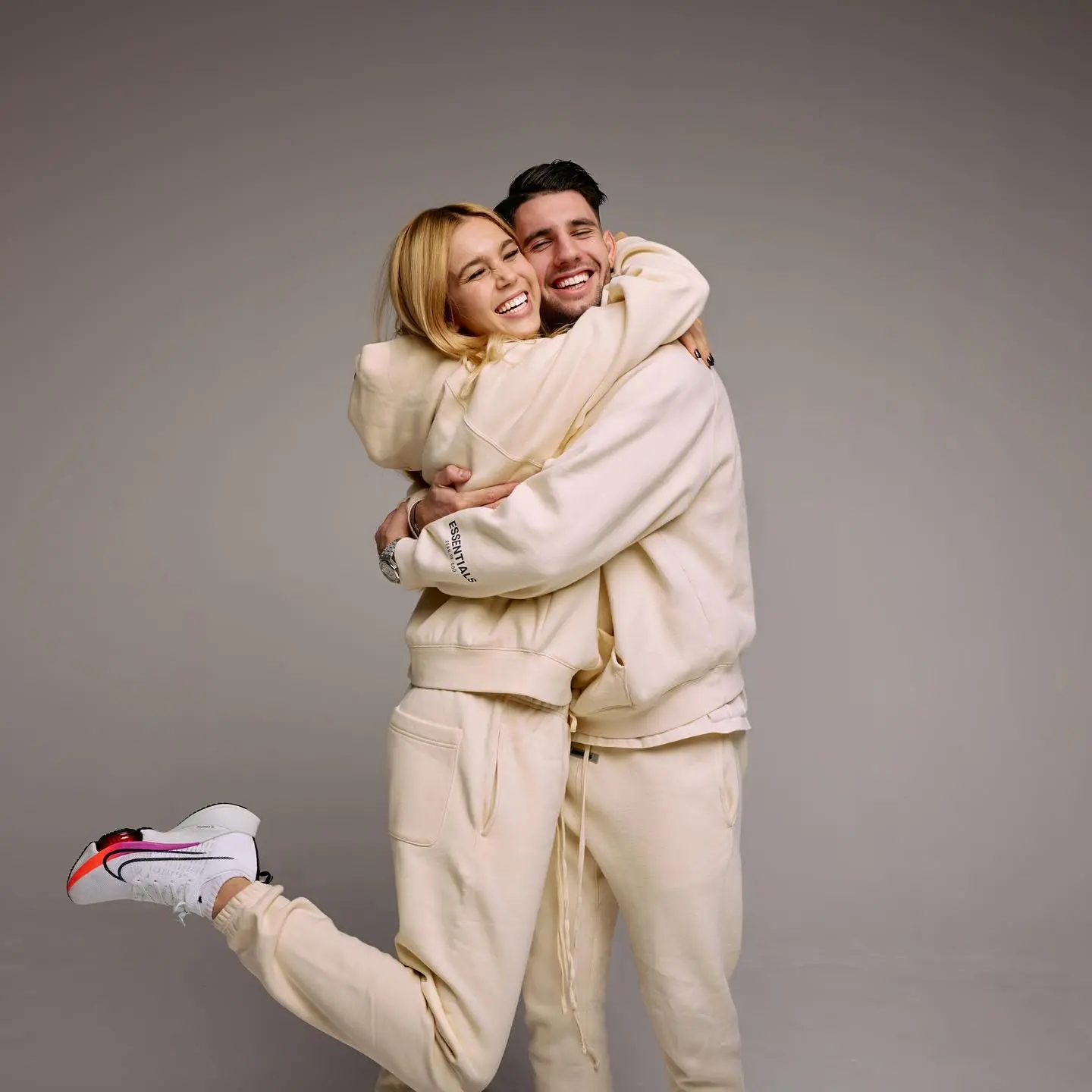 Fanni Gecsek is a model and a former professional tennis player. She is also famous for being the girlfriend of RB Leipzig star Dominik Szoboszlai.
Now, let's take a closer look at Fanni Gecsek's biography and learn everything there is to know about her.
Fanni Gecsek was born on August 27, 2001, so her age is 21. Fanni is one year younger than Dominik Szoboszlai, who was born on October 25, 2000.
According to her birthday, Fanni Gecsek's zodiac sign is Virgo, meaning that she is a very hardworking and devoted person. Usually, people born under the sign of Virgo are known for their patience and honesty. They are very reliable and organized as well.
Fanni Gecsek was born in Budapest, Hungary, meaning that her nationality is Hungarian.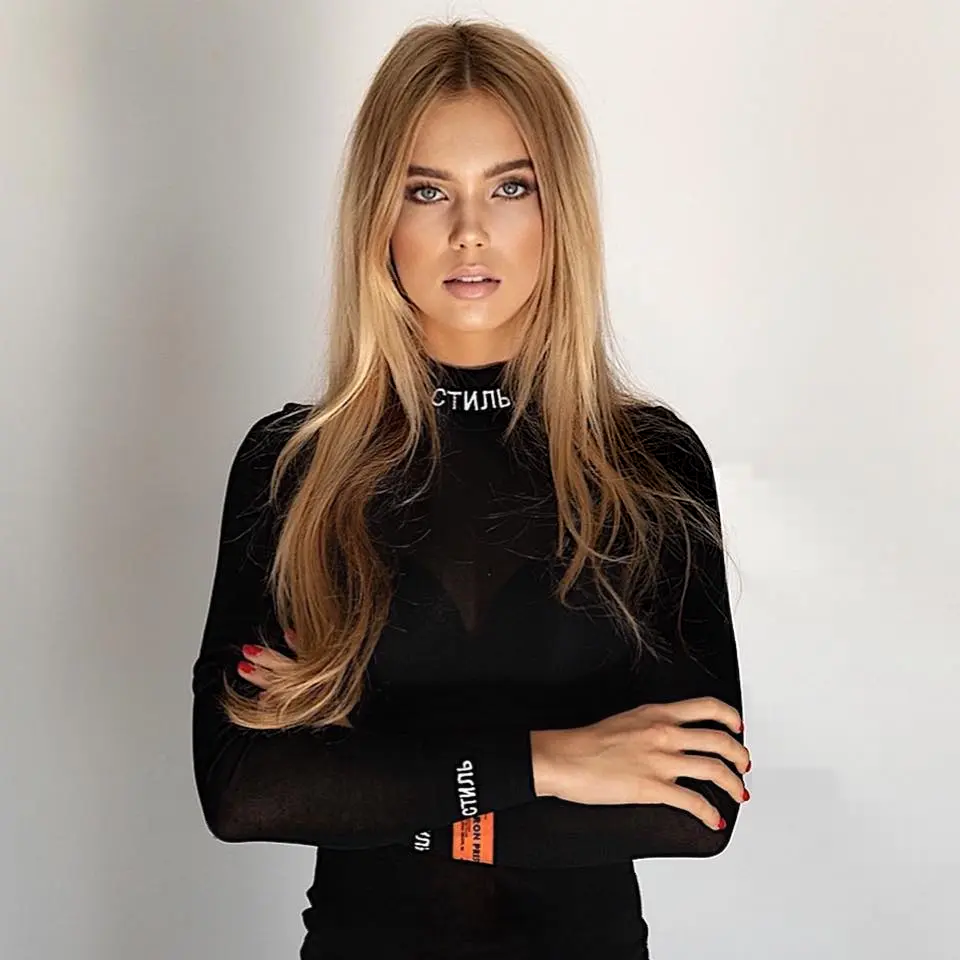 Fanni Gecsek was born in the family of the hammer thrower European champion Tibor Gécsek. It is unknown who Fanni's mother is.
It is also unknown if Fanni Gecsek jas siblings or if she is an only child. She had a blissful childhood and her parents did everything they could to give her love and support.
Fanni Gécsek went to Testnevelési Egyetem Gyakorló Sportiskolai Általános Iskola és Gimnázium in Hungary. After graduating from high school Fanni enrolled in university.
She studies at IBS International Business School in Budapest.
Fanni Gecsek is a model and a former tennis player. She started playing tennis when she was young.
Fanni Gecsek participated in ITF World Tennis Tour several times. In her career, she has an overall of one win and 13 losses.
In 2019, Fanni decided to quit her professional career as a tennis player and to focus more on her modelling career. She still plays tennis as a hobby.
Now, Fanni Gecsek works as a model and influencer. She works with brands like Hooded Staff and Unreal.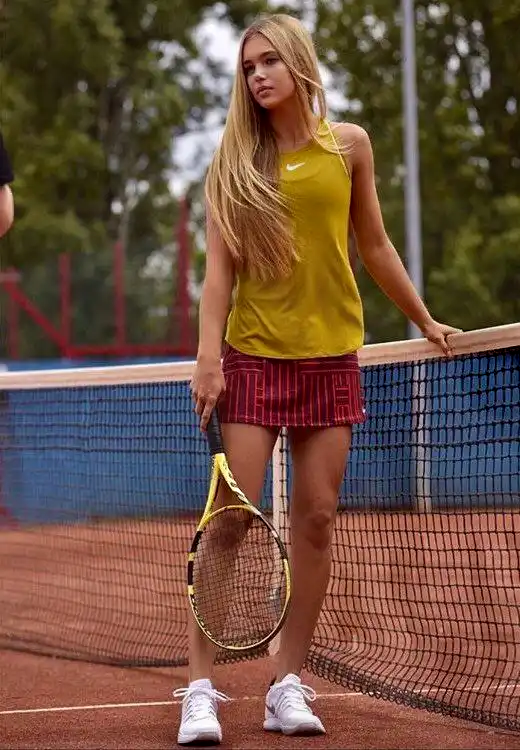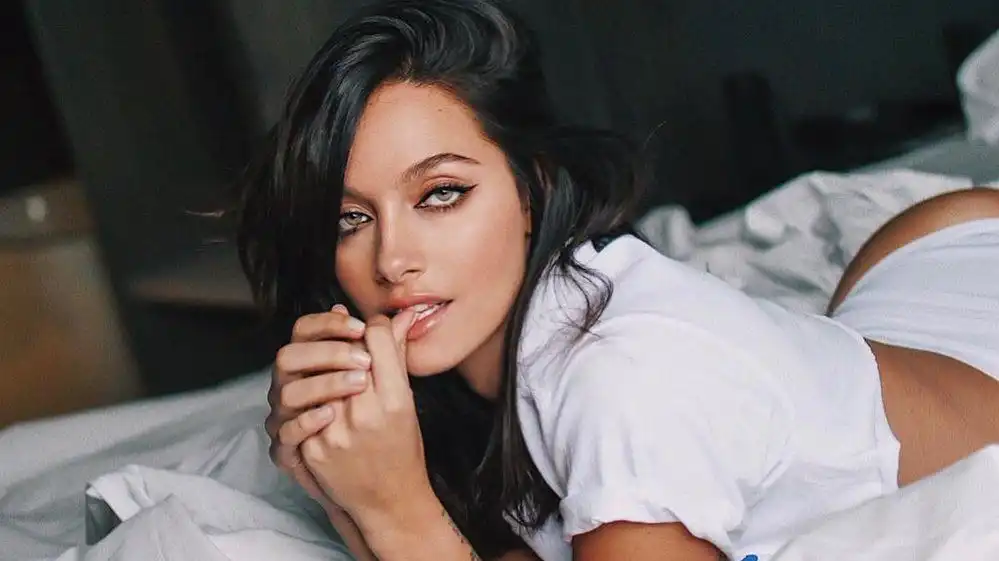 Checkout Paulo Dybala's Hot Girlfriend - Oriana Sabatini
Fanni Gecsek's net worth is under review at the moment, so stay tuned for further information.
Dominik Szoboszlai's net worth is estimated to be roughly $2 Million. Dominik Szoboszlai's annual salary is €3,000,000 and he earns €57,692 per week.
Fanni Gecsek is very popular on social media. She became a real Instagram star gaining thousands of followers. Fanni Gecsek often posts amazing snaps of herself and she also likes to show her support for Dominik. She often posts stories on Insta where she is cheering her boyfriend from the stands of Red Bull Arena.
You can check Fanni Gecsek's Instagram here, she goes by the nickname @fannigecsek.
Fanni Gecsek's height is around 5 ft 7 in (1.74 m) and her weight is roughly 55 kg - 60 kg (121 lbs - 132 lbs). Fanni has blonde hair and blue eyes.
Currently, Fanni Gecsek doesn't have tattoos on her body.
| | |
| --- | --- |
| Full Name | Fanni Gecsek |
| Date of Birth | August 27, 2001 |
| Age | 22 |
| Zodiac Sign | Virgo |
| Birthplace | Budapest, Hungary |
| Nationality | Hungarian |
| Religion | Christianity |
| Job | Model, Former Tennis Player |
| Net Worth | N/A |
| Husband/Boyfriend | Dominik Szoboszlai |
| Children | No |
| Parents | Tibor Gécsek - father |
| Siblings | N/A |
| Body Measurements | N/A |
| Height | 5 ft 7 in (1.74 m) |
| Weight | 55 kg - 60 kg (121 lbs - 132 lbs) |
| Hair Color | Blonde |
| Eye Color | Blue |
| Tattoos | No |
| Instagram | @fannigecsek |
| Twitter | N/A |
| Facebook | Gecsek Fanni |