Arsenal Football Club has been one of England's most successful clubs for over 137 years. The Gunners have a history rich in traditions dating back to 1886.
Arsenal is one of the most successful clubs in Premier League history. Starting as a club founded by munitions workers Arsenal went on to win 13 league titles, a record 14 FA Cups, two League Cups, and 16 FA Community Shields. It's easy to see why the late Queen Elizabeth II was an admirer of Arsenal FC.
The Gunners hold the record for the most successive seasons in the Top Flight (including Division 1 and Premier League ). When was Arsenal founded? How did Arsene Wenger create the Invincibles? How is Mikel Arteta changing Arsenal? You'll find answers to all these questions and more here. So, keep reading to not miss a thing.
It all started when a Scotsman football enthusiast decided to gather a group of friends to play football. David Danskin was a Scottish munition worker, who lived in Woolwich. At the time Woolwich was an area known for rugby and cricket, but it was about to change.
Danskin worked at the Arsenal munitions factory. After exposing his idea to three of his friends, Elijah Watkins, John Humble, and Richard Pearce, Danskin decided to form a team. Of course, to form a football team you need some sort of investment. So, 15 men put in sixpence and David Danskin put three shillings himself and they purchased a football club.
That's how in October 1886 a new football club was formed.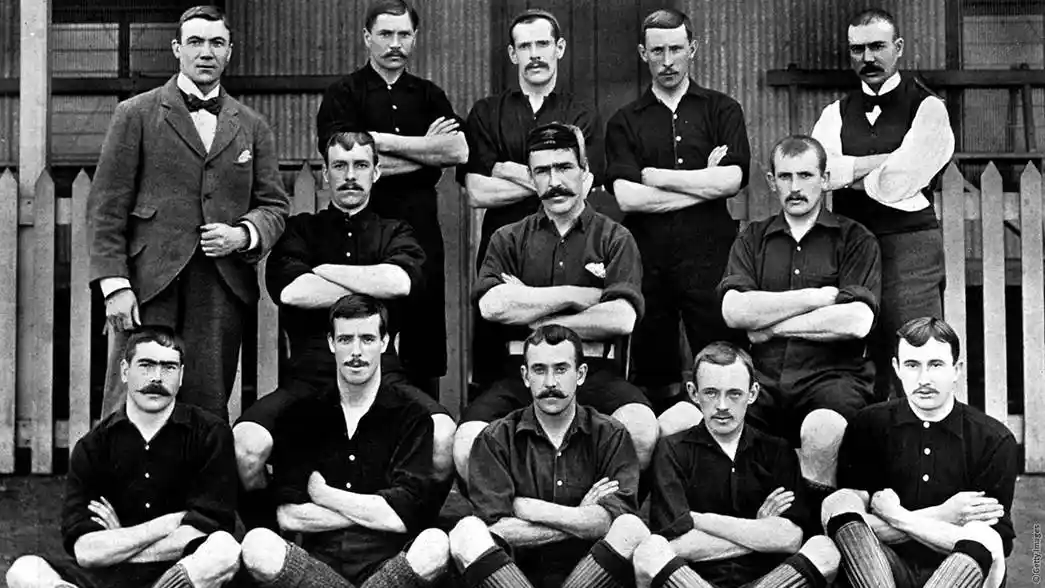 Every team needs a name. David Danskin and co knew that but didn't know how to call themselves. When you don't know how to call your team, you go with the most obvious name. That's how they came up with the name Dial Square.
Dial Square referred to the sundial atop the entrance to the factory they worked in.
Anyways, that name didn't stick for long. In December 1886, two months after being founded, the club scheduled a game against Eastern Wanderers. Danskin's team defeated Eastern Wanderers 6-0. With the victory a new name was born - 'Royal Arsenal'. Why Royal Arsenal you may ask? After the win, the founding fathers of the club were sitting in a pub named Royal Oak. So, they came up with the idea to combine the pub's name with their place of work.
Later, Royal Arsenal evolved into Woolwich Arsenal. When the club moved to Highbury in North London (more on that later in the article) they rebranded again. They dropped 'Woolwich ' from their name and left only 'Arsenal'. That's how Arsenal FC was born.
Arsenal kit history lays on a lack of finance. It was Nottingham Forest that donated Arsenal their iconic red and white kit. Having a tight budget the Club was looking for an inexpensive way to create a kit for the team. That's when Fred Beardsley and Morris Bates came to the rescue.
Fred Beardsley and Morris Bates moved to Woolwich for work and they joined Dial Square FC. The two men happened to be former Forest players. So, when moving to Woolwich they brought their old red kit with them.
The Club's original kit was dark red with long sleeves, worn with white shorts and socks.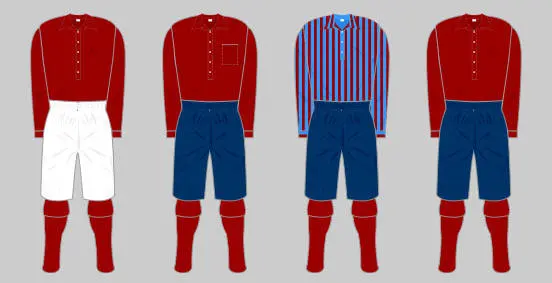 1891 was the year when the club turned professional. The London FA tried to form a southern league with London's leading clubs such as Tottenham, Queen's Park Rangers and Millwall but failed.
So, Arsenal received their chance to join the Football League. The club started in the Second Division. The Club was the first southern member of The Football League. It wasn't until 1904 when they got promoted to the First Division.
In their first season, Woolwich Arsenal set a record, winning 12-0 in the FA Cup against Ashford United. To this day this record remains the club's biggest win in the competition.
1910 was one of the club's most difficult years in its history. Woolwich Arsenal was on the verge of bankruptcy, because of a lack of interest from the fans. This resulted in a shortage in attendance and financial difficulties among the munitions workers.
When things looked bad for the club, an English businessman Henry Norris, came to the rescue. Norris was a chairman of Fulham and later a major shareholder of Woolwich Arsenal.
Norris saw an opportunity to save Woolwich Arsenal by merging the two clubs, but his plan failed. So, the other option was to move the club elsewhere. The only thing left to do was to find the perfect place to move the club.
In 1913, Arsenal found its new home, but there was one small problem. It was Highbury, a stadium located in North London. Why a problem you may ask? Well, by that time North London was already home to Tottenham Hotspur.
Tottenham was not happy with the decision and appealed to the league. Their wish was not granted and Woolwich Arsenal was permitted to move to Highbury.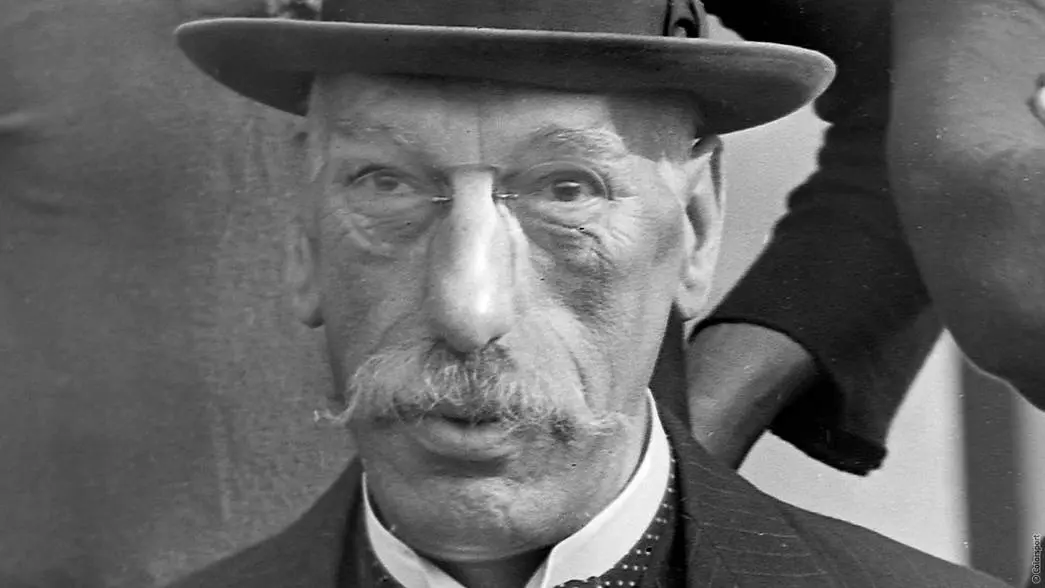 One of the Premier League's biggest rivalries is between Arsenal and their nearest major neighbour, Tottenham Hotspur.
The two clubs don't particularly like each other and there is always some kind of scene during the North London Derby.
Another big rivalry is the one with Chelsea. When there's a match between these two teams you can't turn your eyes off the pitch. During the 1980s Arsenal formed a rivalry with Manchester United. The rivalry intensified in the early 2000s, when the two teams were in their prime, competing for the Premier League title.
In 1919, Arsenal got promoted to the First Division.
This is a precedent in history, as they are the first club to be promoted not based on football achievements.
Arsenal didn't have a glorious 1914/15 season, finishing 5th in the Second Division. Then when they were preparing for the start of the new season, a war happened. WWI broke out and football was put on hold for nearly five years.
When things were finally getting back to normal, the league resumed in 1919. The First Division decided that it was time to add two more teams to the league. That's when Henry Norris pulled off one of the most controversial stunts in English Football history.
Chelsea and Tottenham finished the previous season sitting 19th and 20th, respectively. The two clubs were facing relegation. Chelsea was allowed to remain in First Division, so there was only one spot to be filled.
Henry Norris knew that he had to do something to get his club promoted to First Division. At the Football League's Annual General Meeting, Arsenal's chairman, Norris, argued that Arsenal should get a promotion, despite sitting 5th in the Second Division table.
Norris stated that Arsenal deserves it, due to their contribution to footballing history. Things worked out well for Henry Norris and his club.
Henry Norris influenced enough people and The Arsenal got promoted by 10 votes instead of relegated local rivals Tottenham Hotspur.
In 1886, a group of co-workers fulfilled their dream and founded a football club. It was Arsenal - one of the biggest clubs in the world.
Arsenal has a long list of managers throughout the year. From Sam Hollis to Mikel Arteta, the Gunners have had 29 coaches in their history, but only a few will be remembered forever.
Despite being founded in 1886, Arsenal didn't have a coach until 1894. Arsenal's coaching history begins with Sam Hollis.
Before Sam Hollis took over Arsenal in 1894, the team management was undertaken by a committee of directors. By the time the manager role was known as "secretary-manager".
Hollis was appointed as secretary-manager in 1894. He spent three years with the club before deciding to move to Bristol City in the summer of 1897.
Hollis didn't have the most impressive run with the club as Arsenal remained in the mid-table.
Arsenal's first professional manager was Thomas Brown Mitchell.
The Scotsman joined the club in 1897 from Blackburn Rovers. Mitchell spent less than a year with Arsenal but still managed to guide the club through three FA Cup qualifying rounds before a defeat to Burnley in the first round proper.
In 1898, Mitchel rejoined Blackburn.
William Elcoat succeeded Arsenal's managing role from Thomas Mitchell.
Like Mitchel, Elcoat didn't stick for long at the club, leaving Arsenal after 25 games as manager.
Harry Bradshaw is highly regarded as Arsenal's first successful manager.
He took over the reins from George Elcoat in 1899. For the five years he was ahead of Arsenal, Bradshaw completely changed the club's look.
Harry Bradshaw's tactical abilities helped his team reach a top-three finish in the league in 1902/03.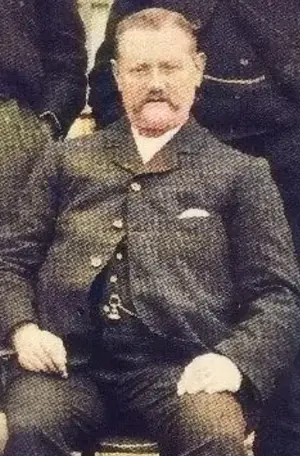 Phil Kelso 1904 - 1908
George Morrell 1908 - 1915
James McEwen - 1915 - 1919
Leslie Knighton 1919 - 1925
Some football managers will be remembered for their tactics, and some for completely transforming a football team. But there is a specific sort of football coaches, who will be remembered for changing the whole game. That's exactly the case with Herbert Chapman.
Herbert Chapman is arguably one of football's greatest innovators.
Herbert Chapman was appointed as Arsenal manager in 1925 and stayed at the club until his sudden death in 1934. For the time he was ahead of Arsenal, Chapman won two First Division titles and two FA Cups. During his Arsenal reign, Chapman introduced the 3-3-4 or 'WM' formation.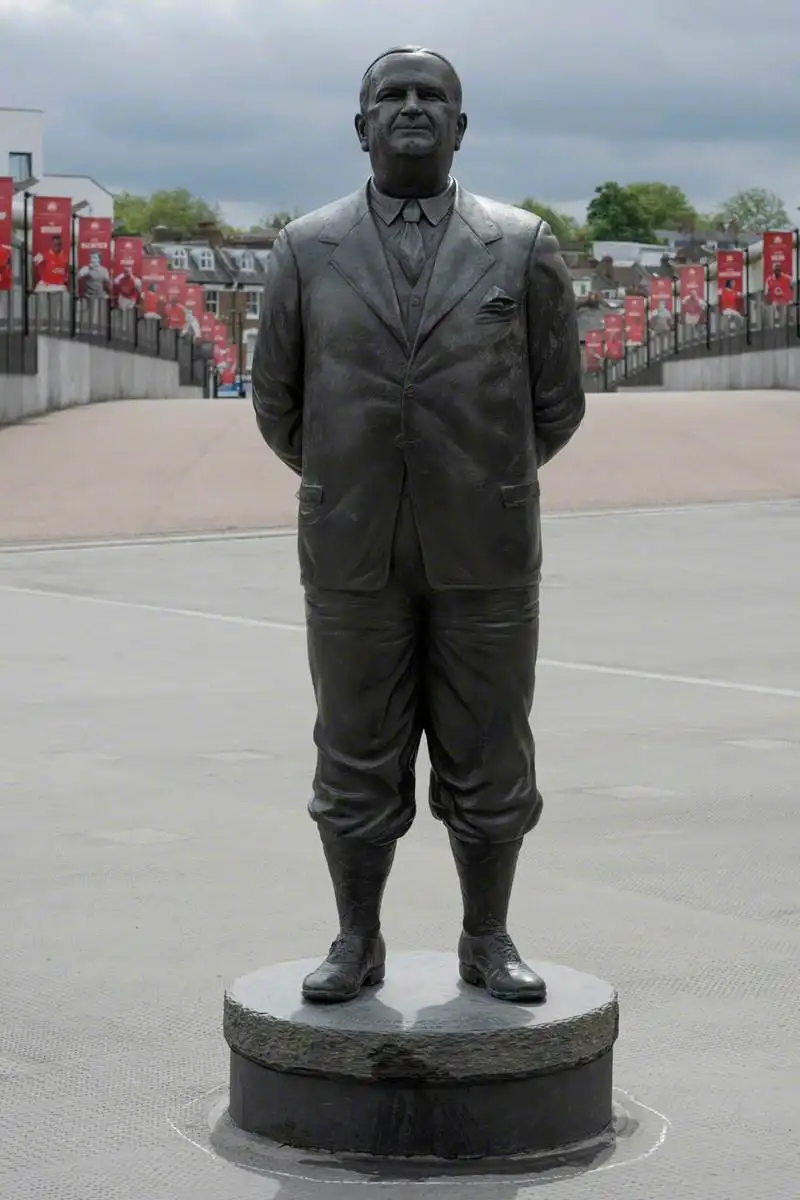 George Swindin 1958 - 1962
Don Howe 1984 - 1986
Terry Neill 1976 - 1983
Bertie Mee 1966 - 1976
Billy Wright 1962 - 1966
George Graham was appointed as Arsenal's manager in 1986. Graham was a former Arsenal player, who has already won the First Division and FA Cup in the 1970/71 season. But he wanted to repeat it as a manager as well.
In almost nine years as manager of Arsenal, George Graham won two league titles, two League Cups, an FA Cup, and the European Cup Winners' Cup.
The Scotsman made Arsenal one of the most dominant teams in the late 1980s and early 1990s.
George Graham left Arsenal in 1995. After a successful managing career with the Gunners, he went on to manage Leeds United and Tottenham Hotspur.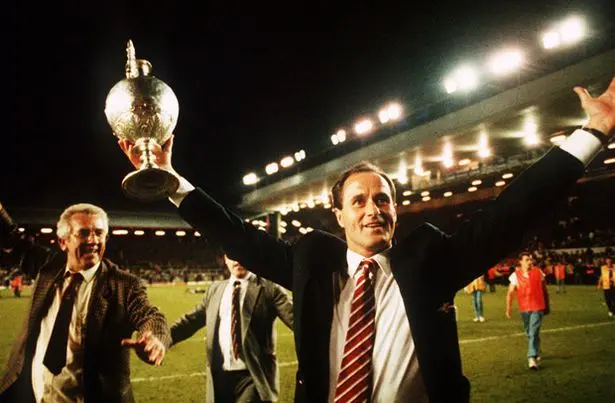 George Graham completely transformed Arsenal, but he left a huge gap when he left them in 1995. The club tried to fill the gap, by signing Bruce Rioch in 1995. Rioch was ahead of Arsenal for just 47 games, before leaving in 1996.
The club appointed Stewart Houston and later Pat Rice in temporary charge while they were looking for the right person to take over the managing role. And they found him!
Arsenal assigned Arsene Wenger as their manager and the Frenchman was about to rewrite their history forever.
During Arsene Wenger's time at the club, he guided the club's second league and FA Cup double, in his first full season at Highbury in 1998. Arsene Wenger won seven FA Cup titles, more than any other manager in history. Wenger even led Arsenal to a UEFA Champions League final, which the Gunners lost to Barcelona.
But by far Wenger's biggest achievement is Arsenal's entire unbeaten league campaign in 2004 when they won the title. Arsene Wenger's Invincibles is still Arsenal's best starting XI of all time.
Arsene Wenger arrived at Highbury in October 1996. The fans were surprised by the board's decision to appoint the Frenchman as Arsenal's manager. Until now, they didn't have a coach outside the UK, and they didn't know much about Wenger.
All they knew was that he had a good spell with Monaco and a successful run with the Japanese club Nagoya Grampus Eight. But the change was there from when Arsene took over the managing role at Arsenal.
Arsene Wenger started a revolution not only on the pitch but also in the players' lives.
Here's how Arsene Wenger Chf7anged Arsenal: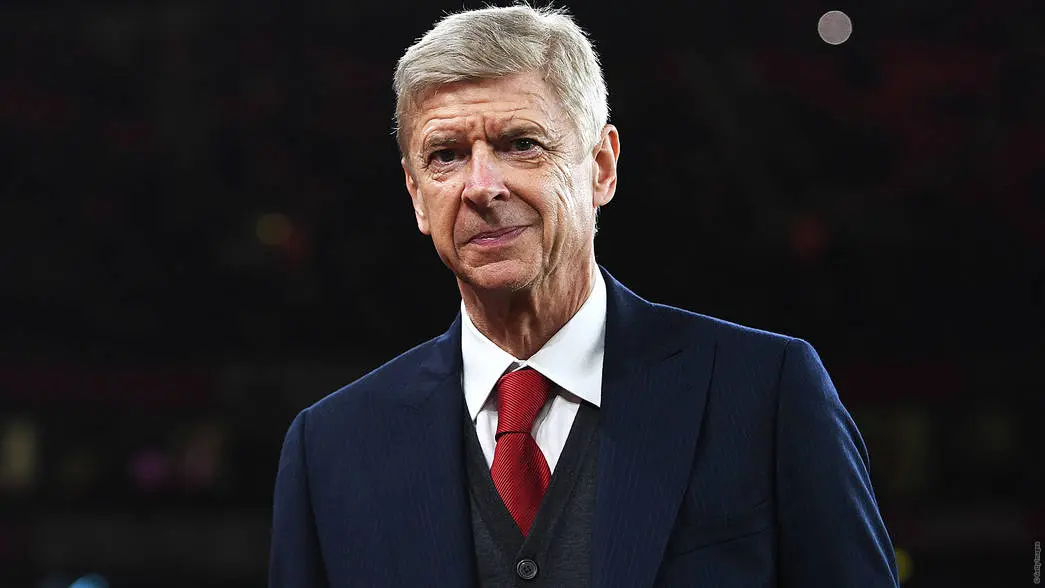 Arsene Wenger was a real perfectionist when it comes to nutrition. He spent a year in Japan, a country with a low obesity rate.
The footballers back in the day were not so strict with their diet. They were eating lots of traditional English foods, not rich in macronutrients.
As soon as Wenger took charge, he made sure that new more nutritious diet plans were implemented.
Instead of red meat, the players started eating chicken breasts and broccoli. The traditional pie before a match was replaced with pasta, which has way more nutritional value.
Along with the new diet plans, Wenger implemented new training regimes. They were more strict, as the Frenchman ran everything according to his stopwatch.
The players were training harder than before and that resulted in their performance on the pitch.
Wenger included a new training exercise called plyometrics. This type of exercise uses the speed and force of different movements to build muscle power.
With the appointment of Arsene Wenger as Arsenal's manager the days of 'Boring Boring Arsenal' were over. During George Graham's reign, the club's football was often referred to as "boring, boring Arsenal.
Why 'Boring Boring Arsenal'? Well, the club was not fun to watch. They lacked creativity in the front line and weren't creating many goalscoring opportunities. Arsenal was only relying on their backline back in Graham's years. It was Arsene Wenger, who changed that.
During his time Arsenal played the most attractive football in the Premier League.
They relied on speed and precision. The players were creating many opportunities in front of the opponent's net.
Herbert Chapman is one of the most successful Arsenal managers and a real football innovator. Thanks to Chapman, Arsenal became the first club to wear numbers on their jerseys.
Unai Emery came as Arsene Wenger's successor. Emery had two successful campaigns with Paris Saint-Germain before becoming Arsenal's coach.
Emery led the club to a UEFA Europa League final in his first season as manager but lost it to Chelsea.
The Spaniard was sacked the following year, as neither the fans nor the board was happy with Arsenal's displays.
After Unai Emery left Arsenal, the club needed a new manager, but there was no proper candidate. The board assigned Freddie Ljungberg as their temporary coach.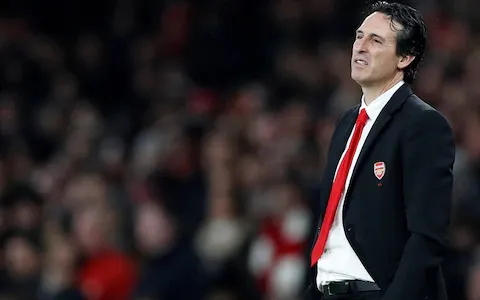 In December 2019, Mikel Arteta was named Arsenal manager. Before that Arteta worked as Pep Guardiola's assistant manager at Manchester City.
Arteta was the right choice as manager, as he knew the club. He was an Arsenal player from 2011 to 2016 and always loved the club.
The former captain led the club to their 14th record FA Cup title in the 2019/20 season.
Arteta's side also won the Community Shield against Liverpool in 2020.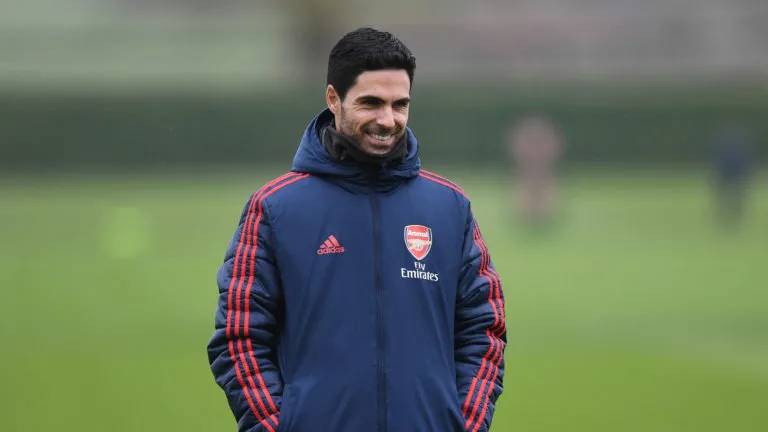 Arsenal is a club with a rich history. Since their foundation in 1886, the Gunners have had one of the best players to ever play in England's top flight.
Many consider their 2003-04 title-winning 'Invincibles' as Arsenal's best team.
Here is a short list of the best Arsenal players of all time:
Mr. Arsenal! Tony Adams is arguably one of Arsenal's best captains of all time.
Adams spent his entire playing career with Arsenal. He made his senior debut for the club in 1983 and played for the Gunners until his retirement in 2003.
During that time Tony Adams helped Arsenal keep 115 clean sheets, won the First Division once, the Premier League two times, and the FA Cup three times.
Robert Pires is for sure one of the most successful foreign players the Premier League has seen.
Arsene Wenger brought Pires to Arsenal in 2000. The Frenchman quickly adapted to the style of play of Wenger and soon started to show his class.
Along with Thiery Henry and Patrick Vieira, Pires dominated the pitch every time they stepped on it.
Arsenal's Invincibles was something different. The team was full of one of the most talented footballers of all time.
Patrick Vieira is often regarded as one of the best midfielders of his generation. A true Arsenal legend, Vieira was known for his aggressive and highly competitive style of play.
Patrick Vieira played for Arsenal for nine years, during which he won the Premier League three times and the FA Cup four times.
Dennis Bergkamp arrived at Arsenal in 1995, and stayed with the club for 11 years, until his retirement in 2006. Bergkamp completely changed the DNA of the club. Ian Wright best described the influence the Dutchman had on Arsenal by saying:
"He was the best signing the club ever made. He changed the DNA of the club."
Dennis Bergkamp won three Premier League titles and four FA Cup titles.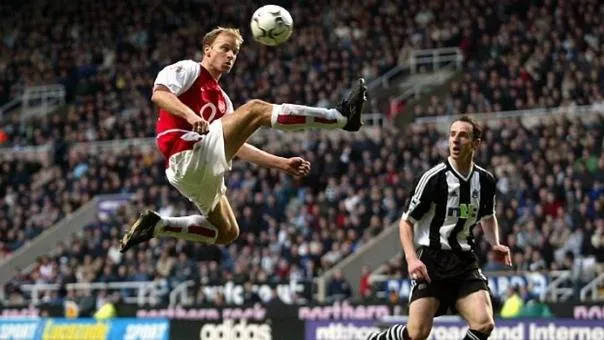 The one and only, Arsenal's all-time top goalscorer, Thierry Henry.
Thierry Henry is often regarded as one of the best players to ever play in England's top flight. Arsene Wenger bought Henry as a replacement for Nicolas Anelka. Wenger changed Thierry Henry's position to a striker and that was the best decision he has ever made.
Thierry Henry, Arsenal's legendary no. 14, became one of the best footballers the Premier League has ever seen.
Thierry Henry is often regarded as Arsenal's best player. With a record of 175 goals in 258 games and 74 assists for Arsenal, Henry won two league titles and four Golden Boots.
Arsenal wouldn't be Arsenal without its iconic crest. Everything about the Arsenal badge reflects its history.
The modern crest we have today has the symbolic red and gold colour along with the cannon.
But was it always that way?
Well, no. An interesting fact is that Arsenal played without a badge for two years. Their first crest was unveiled in 1888 and featured three lions at the bottom of three cannons. The club used that badge until 1913 when they moved to Highbury.
In 1922, the club adopted a crest which featured a single cannon, pointing eastwards, with the club's nickname, The Gunners.
This badge didn't last for long, as it was replaced in 1925 with one that point westward and its barrel slimmed down.
The club used this crest until 1949 when it was replaced with a more modern looking one. The new badge still had the same looking cannon, but they added the club's newly adapted motto "Victoria Concordia Crescit" - "Victory grows out of harmony".
In 2002, Arsenal introduced their new crest, which we all know today.
They had to drop their old badge from 1949 due to copyright problems. The club had difficulties in registering the crest as a trademark. Due to those problems, the club had fought a long legal battle with a local street trader who sold "unofficial" Arsenal merchandise. They eventually won the battle but knew that something had to change.
That's why in 2002, Arsenal showed a new more simplified crest, which was easy to copyright.
The cannon in Arsenal's new badge point to the east as the one from 1922. They replaced the green colour with blue and had the club's name written above the cannon.
In the 2011/2012 season, Arsenal celebrated its 125th anniversary and the club came up with a special crest to celebrate it. The badge was unique and was surrounded by 15 oak leaves to the right and 15 laurel leaves to the left.
The symbol behind the 15 oak leaves was the 15 founding fathers of the club, who met at the pub Royal Oak.
The 15 laurel leaves symbolize the design detail on the six pence pieces paid by the founding fathers to establish the club.
Arsene Wenger revolutionized Arsenal. The Frenchman completely changed the players training regimes and diet plans. Wenger also changed the scouting system of the club and more foreign players started playing for English clubs.
Arsenal has changed their stadiums several times - from Manor Ground in Plumstead, South East London to Emirates Stadium.
One of those switches created one of the biggest rivalries in Premier League history. This between Tottenham Hotspur and Arsenal.
Woolwich Arsenal originally played at Plumstead Common. That was their first home until 1913 when the club decided to move to Highbury.
The decision to move to Highbury was made in 1913 when the club was struggling financially.
Arsenal was bought by Fulham's chairman, Henry Norris, whose initial plan was to merge the two clubs. The Football League didn't give their permission, so, the other option was to move the club elsewhere.
The only proper place for a new home for Arsenal was Highbury, but there was one problem. The stadium was located in North London, which was already home to Tottenham Hotspur.
Spurs appealed, but they were denied and Arsenal was given permission to move to Highbury in 1913. That's how the North London Derby has begun.
In 2006, Arsenal decided that it was time to leave Highbury and move to a bigger stadium. Their relocation started four years prior, but financial difficulties delayed the process.
Arsenal moved to the Emirates seeking to maximise ticket sales.
The club left Highbury with style, as on May 7, 2006, they played against Wigan Athletic. Robert Pires opened the scoreline and Thierry Henry completed the 4-2 victory with a hat-trick.
Arsenal moved to Emirates Stadium, which capacity was way bigger than Highbury. Emirates Stadium has a capacity of 60,260.
Arsenal has won 13 Premier League titles (including their unbeaten one), a record 14 FA Cups, two League Cups, 16 FA Community Shields, one European Cup Winners' Cup, and one Inter-Cities Fairs Cup.
Arsenal is arguably one of the most successful Premier League clubs. The club was last relegated in the 1912-13 season. Arsenal was promoted to the First Division in 1919-20, and they've been in the top league since then. The Gunners are the club with the most successive seasons in the Top Flight.
The Premier League was created in 1992. Arsenal has won the Premier League three times since its foundation. Arsene Wenger led the club to its first PL title in 1998, following one in 2002 and their unbeaten title run in 2004.
Arsenal is known as the Gunners, which is a reference to the club's founding fathers, who were workers from the Royal Arsenal armament factory in Woolwich.
1886
David Danskin established the club as Dial Square. Later that year it changes to Royal Arsenal.
1893
Woolwich Arsenal joins the English Football League.
1904
The club got promotion to First Division
1913
The club moves to Highbury Stadium
1914
The club is renamed as Arsenal.
1925
Herbert Chapman is becomes manager.
1930
Arsenal wins their first FA Cup title.
1970
Arsenal wins their first European cup trophy (Inter-Cities Fairs Cup).
1986
The former Arsenal player George Graham is appointed as manager.
1986
First League Cup title.
1996
Arsene Wenger becomes manager.
1998
Arsenal's first Champions League participation.
1999
Arsenal bought Thierry Henry
2004
Arsenal win their unbeaten Premier League title.
2005
Arsenal moves to the Emirates.
2018
Arsene Wenger steps dow as Arsenal manager.
2018
Unai Emery is appointed as Arsenal manager.
2019
Mikel Arteta becomes Arsenal manager.
2020
Arsenal wins a record 14th FA Cup.