Many people's football dreams end in adulthood. As we get older it gets harder and harder to imagine enjoying success on the pitch and achieving our childhood dreams. This is a mistake. Coaching is an opportunity to share your passion for the beautiful game with the next generation and enjoy winning off and on the pitch.
Every footballer and every football club has started at the bottom, the grassroots of the game. Coaching a youth team, whether under-8s or under-18s, is an opportunity to invest your knowledge of football and passion for the game in the future stars of football. Starting a youth team, either as part of a school's curriculum or as an extra-curricular activity, is also an opportunity to teach young boys and girls life skills that will help them excel as adults. Leadership, accountability, teamwork, and communication can all be developed on the pitch and allows you to play a part in these young children's lives and social development. There are a lot of big wins in coaching no matter how the team performs in the league.
Budget is usually a concern for startup sides, but there is funding available from regional Football Associations, as well as a wealth of support and guidance. The costs are not prohibitive either if you know where to look. If you want to know where to buy football nets, Huck Nets has you covered with a wide range of durable nets for many different sports and activities.
Equipment like kits, balls, and training cones are also relatively inexpensive, and a small funding drive or contributions from parents can help you cover these costs quickly and get your coaching sessions and games up and running. Some personal protective equipment for the players should be the responsibility of their parents, like shin pads and boots, but you may have children interested in the sport that are priced out of the game by these costs. It is a good idea to have a small section of your budget that you can use to supplement these children's expenses to ensure everyone has access to the sport.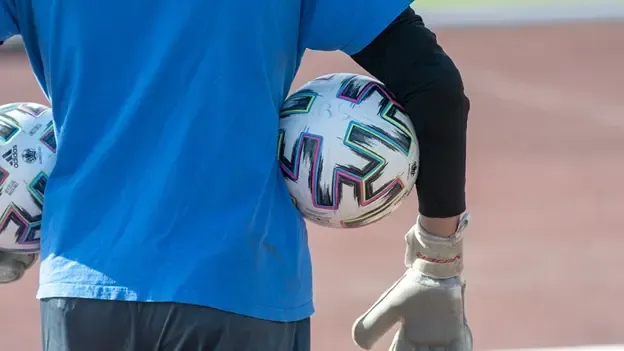 Before you jump into coaching you should get some basic qualifications in football and fitness training, especially when working with young people. A Disclosure and Barring Service (DBS) check is one of the essential components of working with young people in the UK, as is a First Aid certification, and a Safeguarding Children course should also be completed. Your local FA can help you with all these certifications and more.
Football coaching qualifications are not only an opportunity to help young people develop their skills, but they are also an opportunity for you too. An Introduction to Coaching Football course can be completed online and puts you on the road to becoming a professional coach in the future. You can add to these qualifications with UEFA-recognised licences that can be used to train adults and professionals. Beginning coaching youth players can help you move up the ranks with them. Who knows, maybe one day you could be sat next to Jurgen Klopp in a dugout shouting instructions to Champions League winners.
Coaching a football team is an incredibly rewarding experience. Working with young people and their families to invest in their future is a wonderful endeavour that benefits you as well as the children. If you have been thinking about it, why not find out more and take your first steps towards some big wins?