The "Drake Curse" has become one of the biggest internet phenomena in which athletes or sports teams who associate with Drake experience a loss or a decline in performance.
The curse is very simple: If the Canadian rapper poses for a photo with an athlete, publicly declares his support for a particular athlete or person, or wears a team's shirt, that person or team loses their next match, even if the odds were in their favor. Our researchers decided to find out the history and features of this curse. Experts conducted research in many Irish casino sites and checked the activity of gamblers and their success in relation to "Drake's curse". As a result, many patterns were noticed in the top online casinos, which will be discussed in this article. Interesting facts about it and useful tips are also available to players in our article.
The "Drake Curse" dates back to 2015 when he was seen together with Serena Williams. The two were first spotted together before the famous US open, and it was alleged that they were dating. When Drake attended the US Open tournament, where Serena played a semi-final match, she lost. The loss ended Serena's Grand Slam streak.
The curse didn't stop there. In October 2018, Conor McGregor posted a photo online of himself posing with Drake, draped in the flag of Ireland. Unfortunately, Conor lost the match against Khabib Nurmagomedov. Also, Paul Pogba of Man United then and Sergio Aguero of Man City fell victim to the "Drake Curse" when they posed with Drake, and their teams lost a few days later.
The "Drake Curse" impact on teams and players is a matter of debate because there's no scientific proof backing it. However, there have been instances where teams and athletes who have associated themselves with the rapper or posed for photos with him have experienced losses or poor performances. The curse has become a popular topic of discussion in the sports world, with many fans and athletes believing that there is a real curse associated with the rapper.
Some teams and athletes have even gone so far as to avoid associating with Drake for fear of falling victim to the curse. For example, AS Roma banned players from photographing with the artist until the end of the 2018/19 season. Also, the Milwaukee DJ said that he'd take a break from playing Drake's songs to save his team from the "Drake Curse."
On the other hand, some teams and athletes have shrugged off the curse and continued associating with Drake without any negative consequences. For instance, the Toronto Raptors won their first NBA championship in 2019 while Drake served as the global ambassador.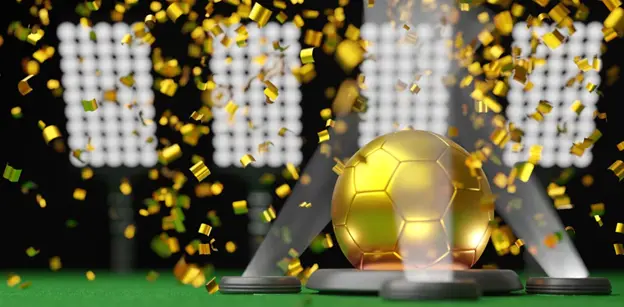 We cannot deny that Drake loves football. The Canadian rapper has supported teams like Argentina, Manchester City, Arsenal, and Barcelona. But regardless of which team Drake supports, he's a big soccer fan.
The Canadian Rapper has built quite a reputation in sports gambling. He became interested in football betting after being successful in online casino gambling. However, his football betting tips and reviews have failed because he has lost much money to the bookies. The singer is said to be "Cursed" in football betting, losing thousands of dollars.
He has hit the news center stage in the past few years with his bold bets. However, not all the bets have turned out the way he expected. To start with, Drake lost a $1 million bet in the recently concluded FIFA World Cup final between France and Argentina. The singer had bet that Argentina would win, but lost his money, even though Argentina won the match.
The rapper lost $600,000 (CA$833,000) when he bet on Arsenal to beat Leeds United in the English Premier League. He also lost $537,000 after putting his money on Barcelona to win last year's EL Clasico. Most people attribute these losses to the "Drake Curse" phenomenon.
However, the Canadian singer hasn't been unfortunate in every wager he's placed on gambling sites. Recently, he made a$512,000 profit after betting that the Kansas City Chiefs would win the Super Bowl. The singer paced seven bets, valued at $965,000, with the most lucrative being a $700,000 bet for the team to win the game.
While it's possible that Drake's bets could have some indirect influence on the teams and players he supports, such as creating added pressure or motivation. However, it's unlikely that Drake's betting habits significantly impact the outcomes of the games or performances. The success or failure of a team or athlete is mostly determined by a complex range of factors, including skill, preparation, and luck, and not by any individual's actions or bets.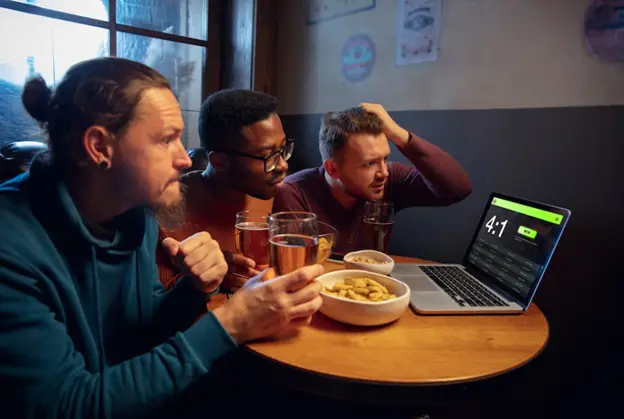 Drake might be very successful when it comes to music. But, on the other hand, he might be one of the greatest failures when it comes to football betting. Close to 90% of the teams he supports usually lose the game. The defeat is blamed on the "Drake Curse," a phenomenon known to transfer bad luck to any team associated with the rapper. This superstition has encircled the football betting industry following Drake's poor track record in betting.
We cannot tell whether the "Drake Curse" and his football bets will continue to be discussed in sports betting. But, because the Canadian singer has lost some bets this year, most people believe the phenomenon will continue.
Drake's interest in football and football betting has been a topic of interest for most people. His betting habits have generated attention and controversy in cases where he has wagered large sums of money on sporting events. But, the impact of Drake's bets on the teams and players he wagers on is difficult to quantify. This is because there is no evidence to suggest that his bets directly impact the outcomes of the games or the athletes' performances.