Bouchra van Persie is the stunning wife of the Arsenal legend, Robin van Persie.
Van Persie was one of the best football players of his time. He has helped Arsenal win many major games with his incredible performances. The Flying Dutchman spent eight years of his professional career with the Gunners, but in 2012 he decided that it is time for a new challenge in his path so he joined Manchester United.
Despite his career being worth analyzing, as it is full of many accomplishments, we decided to focus our attention on his personal achievements, and his biggest one is undoubtedly his beautiful wife.
Here you will find everything there is to know about Robin van Persie's wife, Bouchra van Persie.
Robin van Persie is married to Bouchra van Persie for many years. The couple's love story began in their teenage years and their love lasted to the test of time.
Robin van Persie and Bouchra married in 2004, when they were just 20-years-old.
The couple married in a private wedding ceremony, attended by their closest friends and family members.
Bouchra van Persie is mostly known for being the wife of the Arsenal legend and Manchester United star, Robin van Persie.
Bouchra is a keen equestrian, as well as a great singer and a truly devoted mother and wife.
Now let's take a closer look into Bouchra van Persie's biography and learn as much as possible about her.
Bouchra van Persie (nee Elbali) was born on October 5, 1983, so her age is 39.
According to her birthday, Bouchra's zodiac sign is Libra, which means that she is always trying to help others and she has great patience.
Usually people born under the sign of Libra are known for their thoughtfulness.
Bouchra was born in the Netherlands, meaning that her nationality is Dutch, but she also has Maroccan ancestry.
Bouchra van Persie's family is under review at the moment, so stay tuned for further information.
Bouchra has not disclosed any info regarding her parents, or whether she has siblings or not.
Bouchra is a devoted Muslim, as her parents are also Muslims.
In an interview Robin van Persie was asked whether he has converted to Muslim, but Van the Man said, "It's not true. I am not a Muslim, nor a Christian or a Jew. I have been raised liberally. If you want to become a Muslim it should come from the heart. I would not do it just to please my wife. To believe for me is a quest for being a good man."
Bouchra van Persie is an amateur equestrian, as she shares a great love for horses from a young age.
Bouchra is also a model and she has been on the cover of many famous magazines including .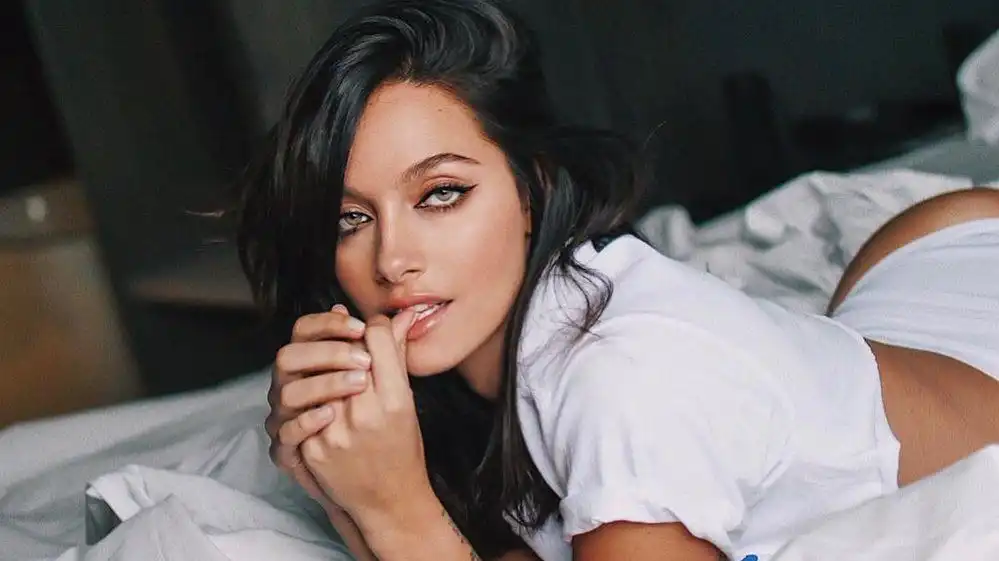 Checkout Paulo Dybala's Hot Girlfriend - Oriana Sabatini
Bouchra van Persie's net worth is estimated to be between $1-$5 Million.
Her husband's net worth is also very significant as Robin van Persie's net worth is estimated to be over $50 Million.
Bouchra van Persie is very popular on social media and the fans just love her. Bouchra has a great influence on her audience and she loves to post pictures of her lovely family.
Bouchra also posts beautiful snaps of herself on Instagram, where she has over 77K followers.
You can check Bouchra van Persie's Instagram here.
Bouchra also has a Twitter account, but she hasn't been active there since 2012.
Bouchra and Robin are proud parents of two lovely children.
In 2006, Bouchra gave birth to Robin van Persie's son, Shaqueel van Persie.
Three years later, in 2009, the couple welcomed their daughter, Dina van Persie.