Debbie Whittle is the stunning wife of the West Ham United star, Michail Antonio. Debbie and Michail have been together for over a decade, starting dating back in 2011. Read on to learn everything there is to know about Debbie Whittle. In this article, you will learn many interesting facts about Michail Antonio's wife.
Michail Antonio is a professional football player, who plays for West Ham United and the Jamaica national team. Antonio became a real sensation in recent years, scoring goal after goal. Michail Antonio has even become an all-time Premier League-leading scorer for West Ham in August 2021. Antonio is a real beast on the pitch, but every beast needs beauty and he found his beauty a long time ago.
Michail Antonio's wife is the beautiful Debbie Whittle. Michal and Debbie started dating back in 2011 when he was still playing on loan for Colchester United. Things developed very quickly for them and soon after Antonio's loan spell ended and he transferred to Sheffield Wednesday, Debbie followed him and moved in with him.
The couple spent six years dating until 2017 when they tied the knot. Michail Antonio and Debbie Whittle got married in a private wedding ceremony accompanied by immediate family. They had a beautiful country house wedding, which was held at Hoar Cross Hall, Staffordshire.
Michail Antonio showed his great sense of humour in an Instagram post for Valentine's Day in 2021. He wished his wife, Debbie a unique and funny post that and he grabbed thousands of followers.
The tweet was saying '" I love you with all my willy, I would say my heart, but my willy is bigger."
As soon as he posted it he went viral with over 75,000 likes.
Debbie Whittle is a person who doesn't like public attention and she tries to avoid the spotlight as much as possible. She is mostly known for being the wife of Michail Antonio. Debbie is a devoted mother and wife.
Now, let's take a closer look into Debbie Whittle's biography and learn everything there is to know about her, including her birthday, zodiac sign and so much more.
Debbie Whittle Was born on April 24, 1990, so her age is 32. According to her birthday, Debbie Whittle's zodiac sign is Taurus, meaning that she is a very trustworthy and understanding person. Usually, people born under the sign of Taurus are known for being very kind and patient, but they are also known for being very patient and organized.
Debbie Whittle was born in England, meaning that her nationality is English.
Debbie Whittle is a very private person and she doesn't like to share any personal information. That's why there are no details about Debbie Whittle's parents. It is unknown who her father and mother are. Debbie hasn't disclosed any information about her childhood.
It is also unknown if Debbie Whittle has siblings or if she is an only child.
Debbie Whittle completed her education in England. She was a top student in high school and all of her teachers loved her, as she was a very funny and smart student. It is unknown if Debbie Whittle enrolled in university after graduating from high school, as she hasn't disclosed any information about her further education. We believe that she chose to put aside her personal development and help in her husband's one.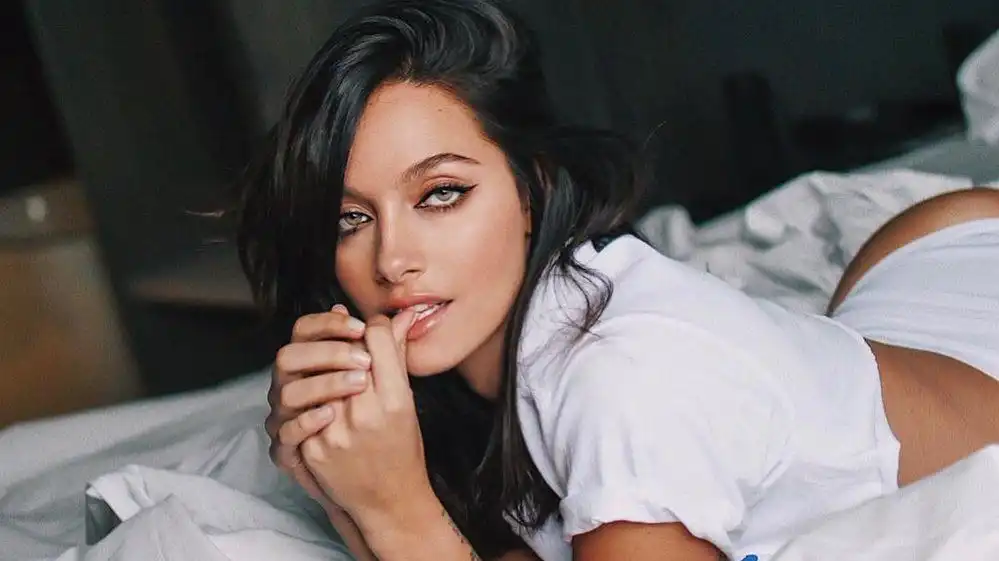 Checkout Paulo Dybala's Hot Girlfriend - Oriana Sabatini
Debbie Whittle's job is under review at the moment, so stay tuned for further information. Debbie hasn't disclosed any information regarding her occupation. We believe that she is not working at the moment and she stays home to take care of her four children.
Debbie Whittle's net worth is under review at the moment, so stay tuned for further information. Since we don't have any info about Debbie Whittle's job we are not quite sure what her income is as well.
Michail Antonio's net worth is very significant. Michail Antonio's net worth is estimated to be over $17 Million. Michail Antonio's annual salary is €4,3 Million and his weekly wage is €82,692. Antonio is one of the highest-paid West Ham United players.
Debbie Whittle can't be found on social media, as she respects her privacy very much and she doesn't want other people to be part of her life. Photos of her can be found on Michail Antonio's Instagram profile. Debbie Whittle doesn't have Instagram nor Twitter.
Debbie Whittle's height is around 5 ft 4 in (1.65 m) and her weight is 55 kg (121 lbs). She has dark hair and dark eyes. Currently, Debbie Whittle doesn't have tattoos on her body.
Debbie Whittle and Michail Antonio have four children together. They have three boys and one girl. Three of Debbie Whittle and Michail Antonio's children kids, Miles, Mikey, and a baby girl Myla Rose were born before their marriage.
In 2020, Debbie gave birth to Antonio's fourth child, a son, whose name was not revealed by the parents.
During the pandemic in 2020, all schools were closed and many students were studying from home. Michail Antonio decided that it was the perfect time to help his wife with the children, but as it turned out it was harder than he thought.
According to him, once he would sit to explain the lessons to them, they would ask to go to the toilet, then they would ask for the drink and later would say they didn't understand. His five hours would revolve around them, trying to make them understand their homework that would make him want to pull his hair out. But his children liked PE and hated English.