Kristina Dzyuba is one of the most mysterious WAGs in the world, as she avoids any sort of public appearance. She rarely goes on events with her husband, Artem Dzyuba, and keeps a low profile on social media. In this article you will learn everything there is to know about Kristina Dzyuba, as we gathered all the information there is about her. Read on to find out more about Artem Dzyuba's stunning wife such as her age, height, weight.
Artem Dzyuba is a professional footballer, who currently plays for Zenit Saint Petersburg and captains the Russian national team. Artem is the record holder for most goals scored in the Russian Premier League with 147. Dzyuba has become one of the key players for Zenit ever since he joined them back in 2015. He wouldn't have accomplished that much with the club if it wasn't for his gorgeous wife, who supported him since day one.
Artem Dzyuba is married to the stunning Kristina Dzyuba. Artem and Kristina started dating back in 2012 when he was still part of the Spartak Moscow team.
Artem and Kristina met at a party held by a mutual friend, who invited Kristina. In the beginning, Kristina didn't know that Artem Dzyuba was a professional footballer. They have dated for several weeks before she found out that she was in a relationship with a football star. Kristina realized that Artem was a footballer after she showed his photo to her father and he recognized him.
"Kristina was surprised. She thought all footballers were arrogant and a little dumb. I had to dissuade her from this," said the Zenit player.
The couple tied the knot in 2013, only a year after starting their relationship.
They went through a tough moment in their relationship when Artem cheated on Kristina with the TV presenter Maria Orzel. The footballer then went to apologize to his wife, saying that this made him value what's important to him even more.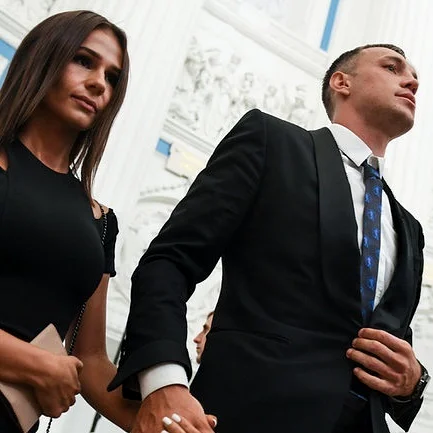 Kristina Dzyuba is a devoted mother and wife. She is a very private person and doesn't like to share any personal information.
Kristina is mostly known for being the wife of the Zenit star Artem Dzyuba. No, let's take a closer look at Kristina Dzyuba's biography and learn as much as possible about her.
Kristina Dzyuba was born in 1989, so her age is 33. Unfortunately, we were unable to find the exact date of birth of Kristina. Since we don't know when Kristina Dzyuba's birthday is, we are not sure what her zodiac sign is.
Kristina Dzyuba was born in Nizhny Novgorod, Russia, meaning that her nationality is Russian.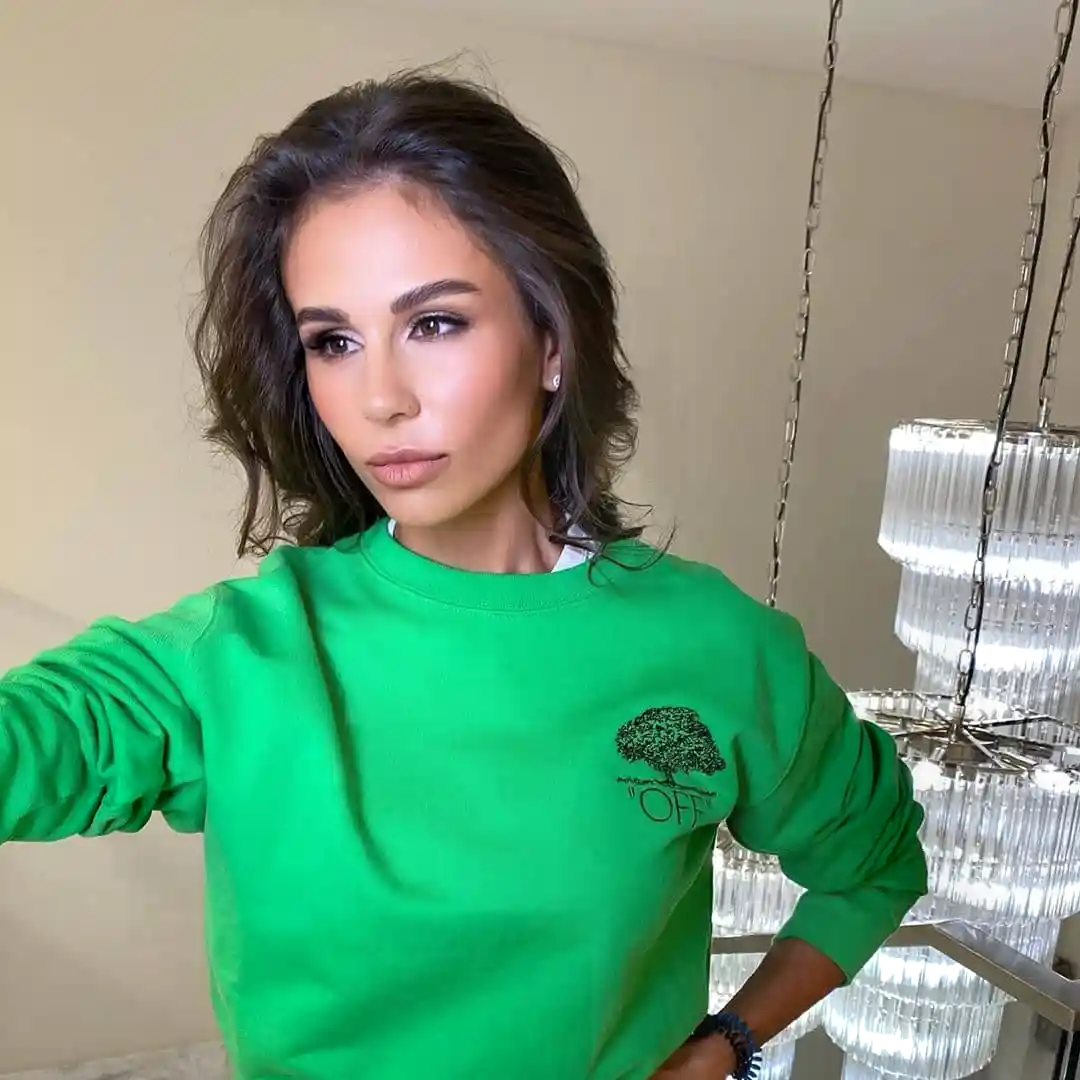 Kristina Dzyuba's family is under review at the moment, so stay tuned for further information. It is unknown who Kristina's parents are. She hasn't disclosed any info regarding her mother and father.
It is also unknown if Kristina Dzyuba has siblings or if she is an only child.
Kristina Dzyuba completed her education in Russia. She enrolled in university after graduating from high school, but her major is still not revealed.
Kristina Dzyuba's job is under review at the moment, so stay tuned for further information. Kristina never revealed what her occupation is. She prefers to keep that info to herself.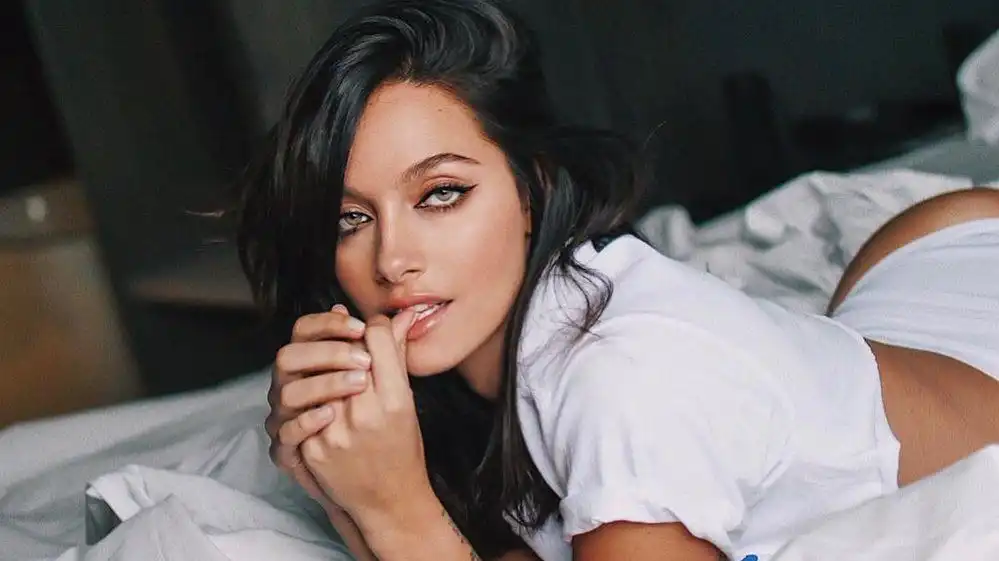 Checkout Paulo Dybala's Hot Girlfriend - Oriana Sabatini
Kristina Dzyuba's net worth is under review at the moment, so stay tuned for further information. Since we don't know anything about Kristina Dzyuba's profession, we are not sure what her income is.
Artem Dzyuba's net worth is estimated to be roughly $5 Million. Dzyuba's annual salary is €3.2 Million and he earns €62,000 per week.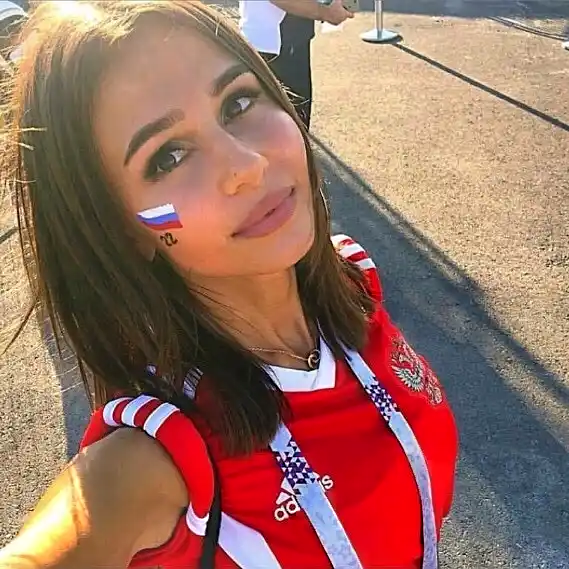 Kristina Dzyuba is not the typical WAG. She doesn't like to share every moment of her life with the internet.
Kristina Dzyuba can't be found on Instagram, Twitter or Facebook. She prefers to spend more time with her loved ones or working on herself rather than scrolling through social media.
Kristina Dzyuba's height is around 5 ft 4 in (1.65 m) and her weight is 55 kg (121 lbs). She has brown hair and brown eyes.
Currently, Kristina Dzyuba doesn't have tattoos on her body.
Kristina Dzyuba and Artem Dzyuba have two children together. They have two sons.
In 2013, Kristina Dzyuba gave birth to Artem's first son Nikita. In 2016, the couple welcomed their second child, Maxim.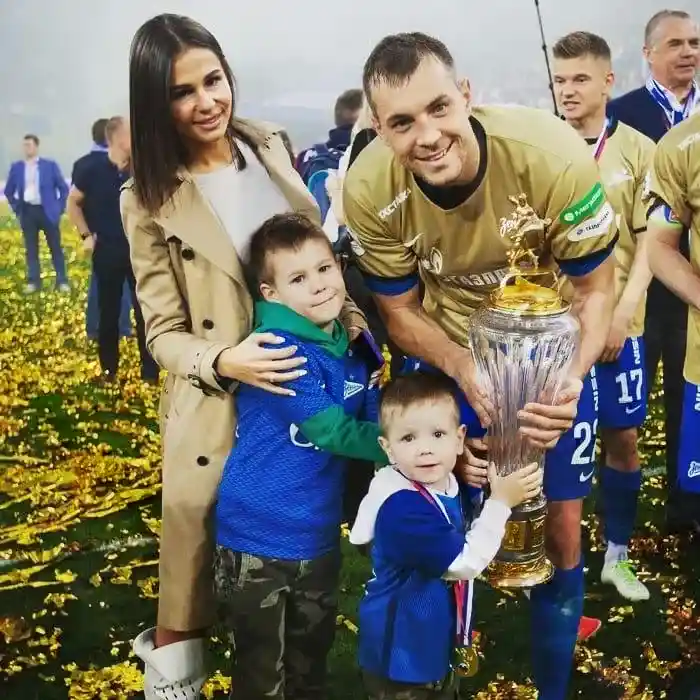 | | |
| --- | --- |
| Full Name | Kristina Dzyuba |
| Date of Birth | N/A |
| Age | 34 |
| Zodiac Sign | N/A |
| Birthplace | Nizhny Novgorod, Russia |
| Nationality | Russian |
| Religion | Christianity |
| Job | N/A |
| Net Worth | N/A |
| Husband/Boyfriend | Artem Dzyuba |
| Children | Nikita and Maxim |
| Parents | N/A |
| Siblings | N/A |
| Body Measurements | N/A |
| Height | 5 ft 4 in (1.65 m) |
| Weight | 55 kg (121 lbs) |
| Hair Color | Brown |
| Eye Color | Brown |
| Tattoos | No |
| Instagram | N/A |
| Twitter | N/A |
| Facebook | N/A |