Yuri Alberto is a professional footballer, who currently plays for the Russian Premier League club Zenit Saint Petersburg.
Yuri Alberto is considered one of the best young players to watch. Alberto is a real danger to the opposition with his ability to play with both his left and right foot. He is an effective penalty-box predator and can play on both wings. Yuri has unbelievable dribbling skills and is one of the best players Santos has produced since Neymar.
Here you will find everything there is to know about Yuri Alberto such as his age, date of birth, facts about his childhood, stats, net worth, relationship status and so much more. Read on to find out more about one of the most exciting players to watch nowadays.
Yuri Alberto was born on March 18, 2001, so his age is 21.
According to his birthday, Yuri Alberto's zodiac sign is Pisces, which means that he is a very creative and talented person. Usually, people born under the sign of Pisces are known for being very empathetic and dreamy. They are romantic and generous as well.
Yuri Alberto was born in São José dos Campos, Brazil.
Yuri Alberto's nationality is Brazilian.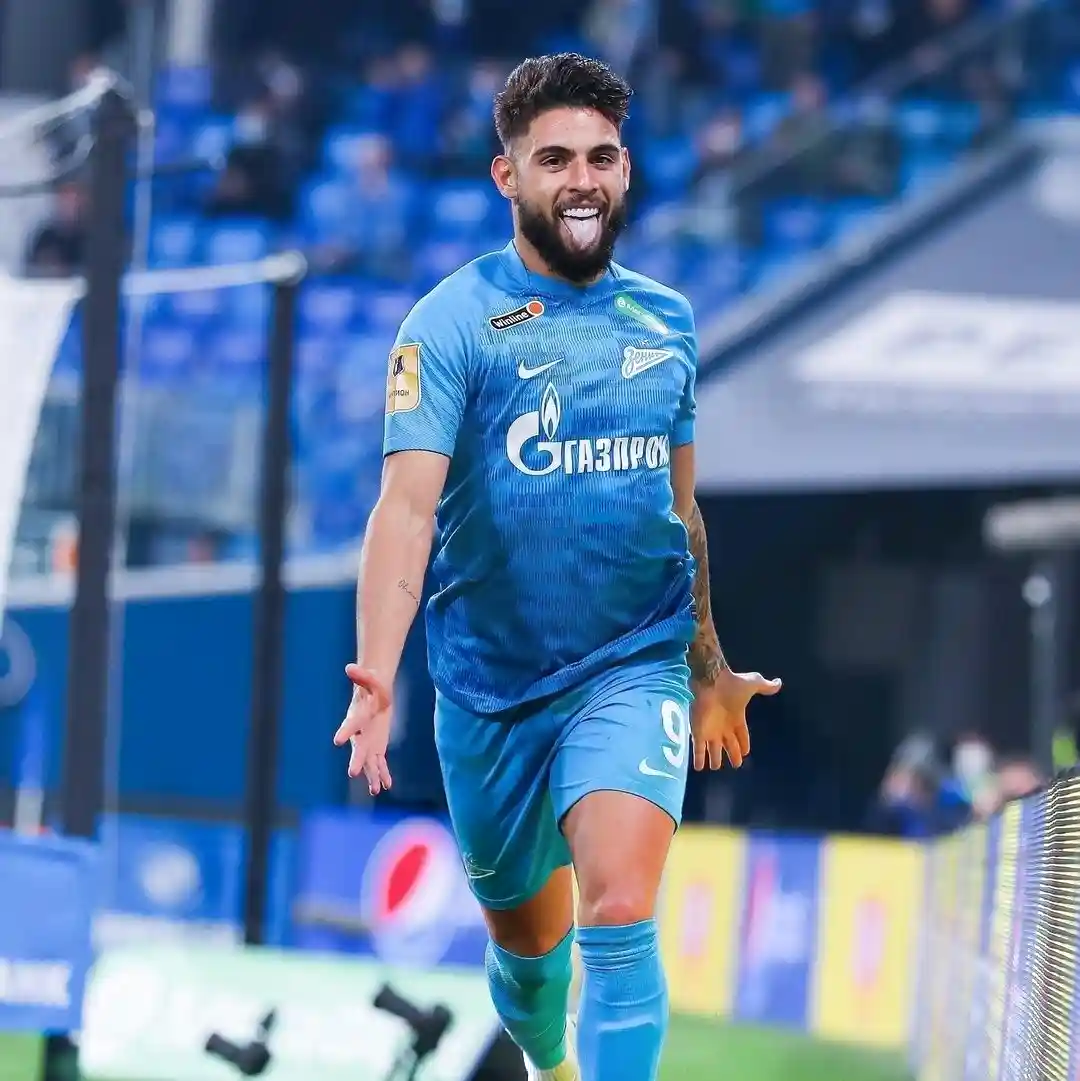 Yuri Alberto comes from the family of Flavia Monteiro. His father's name is unknown.
Yuri is one of five children. He has four siblings - three sisters and a brother.
Yuri's sisters are Tania Monteiro, Maria Monteiro and Ana Monteiro. Yuri Alberto's brother is Ciao Alberto.
Yuri Alberto had a blissful childhood full of happiness and joy. The Brazilian loved playing football from a young age and his parents early saw the signs of their boy's future. Yuri Alberto used to spend most of his early days playing football with his friends in his neighbourhood in Brazil.
Yuri Alberto completed his education in Brazil. He was never interested in his studies and preferred to play football instead of reading his textbooks.
He was often seen playing football during his lunch breaks and that passion paid off well.
For Yuri Alberto, it all started with the youth setup of Santos. Growing up in Sao Jose dos Campos, Sao Paulo, Yuri joined Santos at the age of 12.
His first professional contract came when he was 16 years old. On July 28, 2017, Yuri Alberto signed his first professional contract with Santos. Both parties agreed on a three-year deal.
Just a couple of months later, on November 1, 2017, Alberto was promoted to the main squad. On March 7, 2018, Yuri netted his first goal for the club, when he scored the equalizer in a 2–1 Campeonato Paulista away loss against Grêmio Novorizontino.
Yuri was offered a new contract, but the Brazilian rejected it as the club failed to treat him correctly.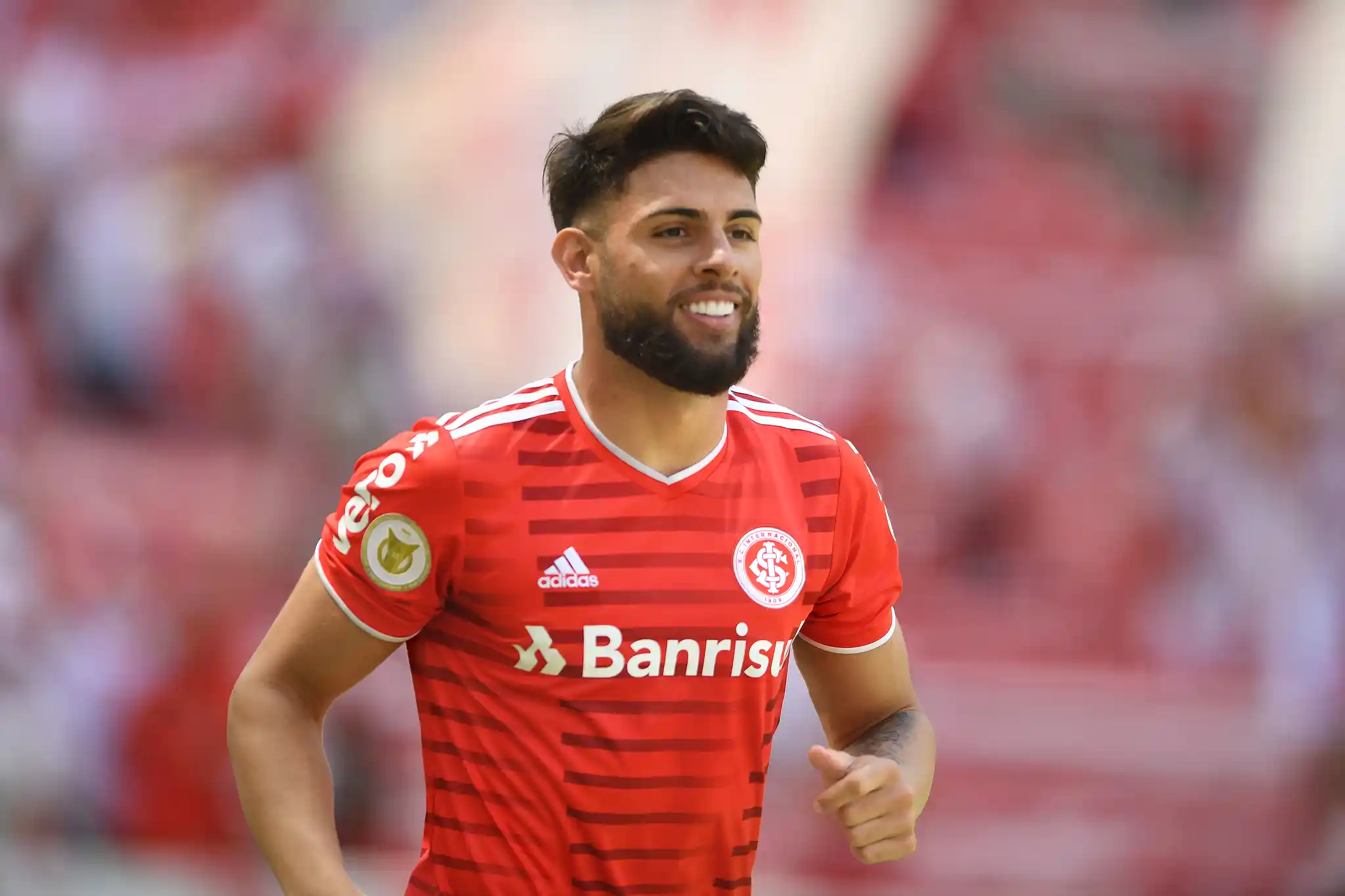 After rejecting a renewal of his contract from Santos, Yuri was opted to leave the club in July.
On July 16, 2020, it was announced that Yuri Alberto signed a five-year contract with Internacional. That caused some troubles, as Santos claimed a clause in Yuri Alberto's contract granted them a priority for the renewal. After Santos' announcement, Internacional released an official statement regretting the "leak" of the offer.
On August 3, 2020, Internacional announced the signing of Yuri Alberto on a five-year deal, just two days after releasing a note stating that the club "wished him success in his career playing for Santos".
On January 2021, Yuri Alberto scored his first hat-trick for Internacional. On August 8, 2021, he scored his second hat-trick in a 4–0 away win over Flamengo.
After his great performances for Internacional, Yuri Alberto caught the attention of many big clubs in Europe. He was linked with a move to Arsenal, Manchester City and Milan.
Eventually, on January 30, 2022, Yuri Alberto signed a five-year deal with Zenit Saint Petersburg.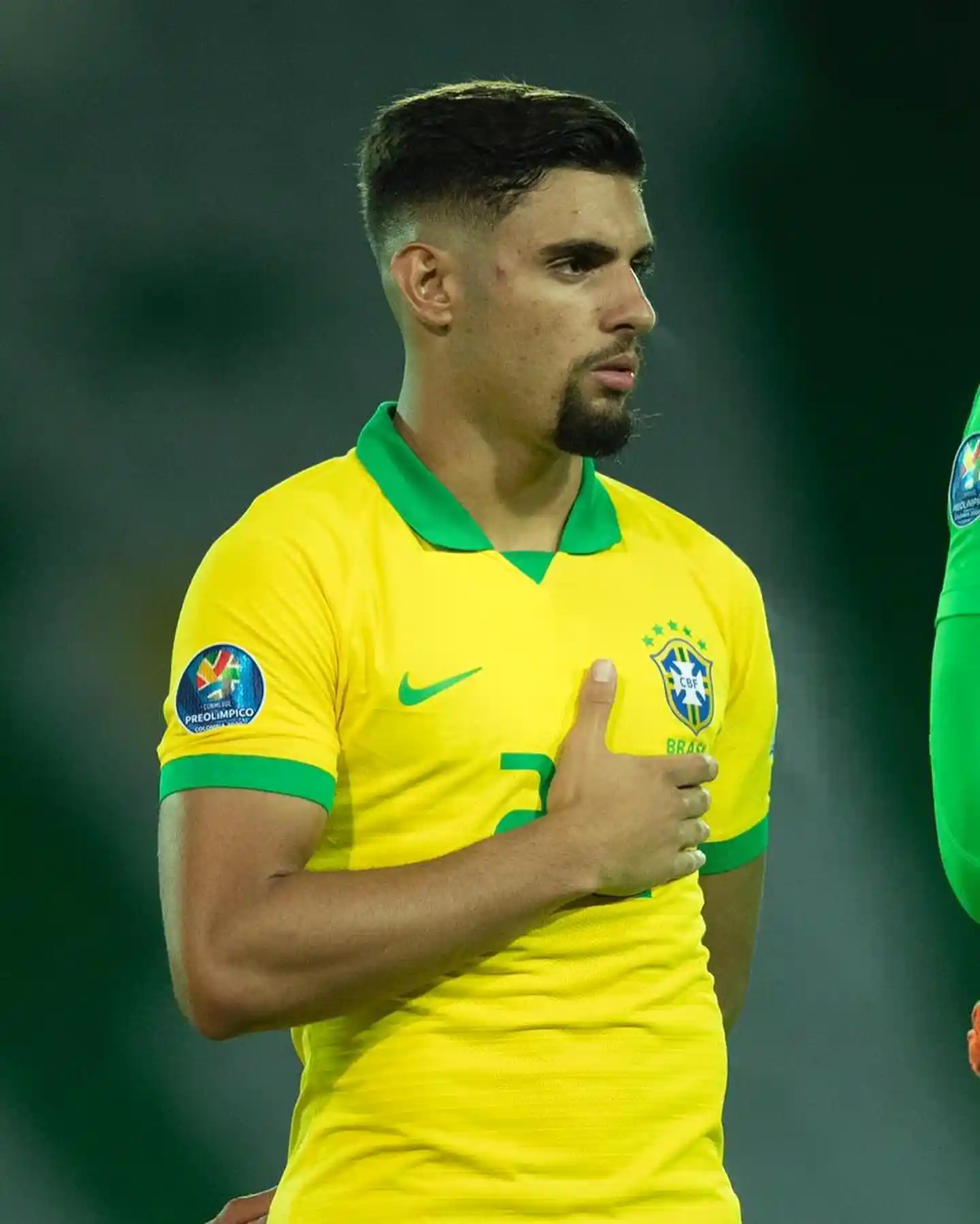 On February 16, 2017, Yuri Alberto received a call for the Brazil U17. Yuri was also featured in the FIFA U-17 World Cup.
On March 7, 2018, he was called up for Brazil under-20s.
Yuri Alberto's net worth is estimated to be roughly $1 Million.
Yuri Alberto's annual salary is $3 Million and he earns $57,692 per week.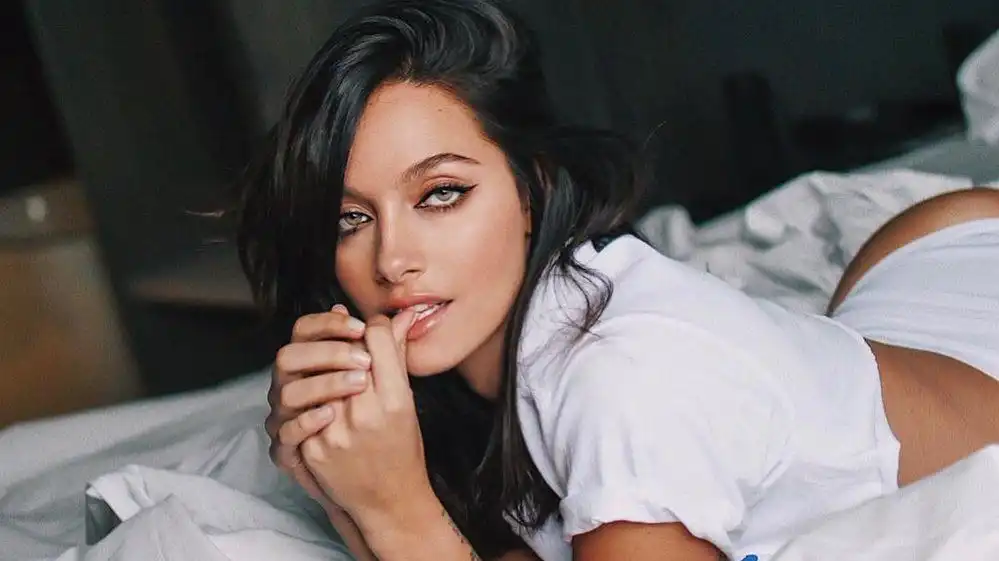 Checkout Paulo Dybala's Hot Girlfriend - Oriana Sabatini
Yuri Alberto's height is 6 ft (1.83 m) and his weight is 78 kg (172 lbs).
Yuri has dark hair and brown eyes.
Yuri Alberto has many tattoos on his body. He has a whole sleeve on his left arm.
Yuri Alberto is very popular on social media. She has gained thousands of followers and the count continues to grow daily.
After Yuri became a father, his Instagram is full of pictures of his daughter.
You can check Yuri Alberto's Instagram here, he goes by the nickname @yurialberto.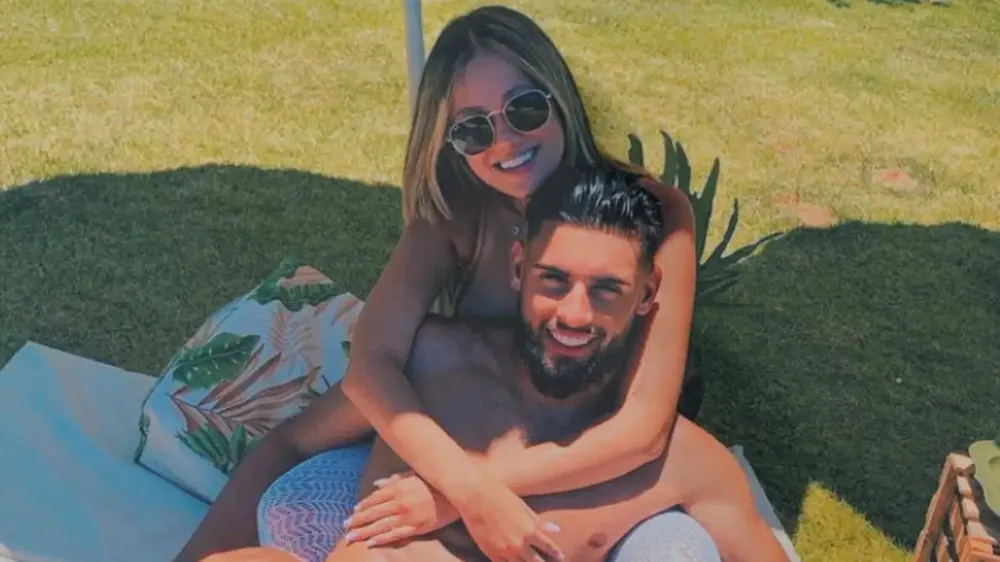 Yuri Alberto is in a relationship with the stunning Thai Coliri. Yuri and Thai have been dating since 2019.
There are rumours that they have separated, but neither Yuri nor Thai have confirmed the news.
They have a daughter together. In June 2020, Thai gave birth to Yuri Alberto's daughter, Ysis Coliri Monteiro.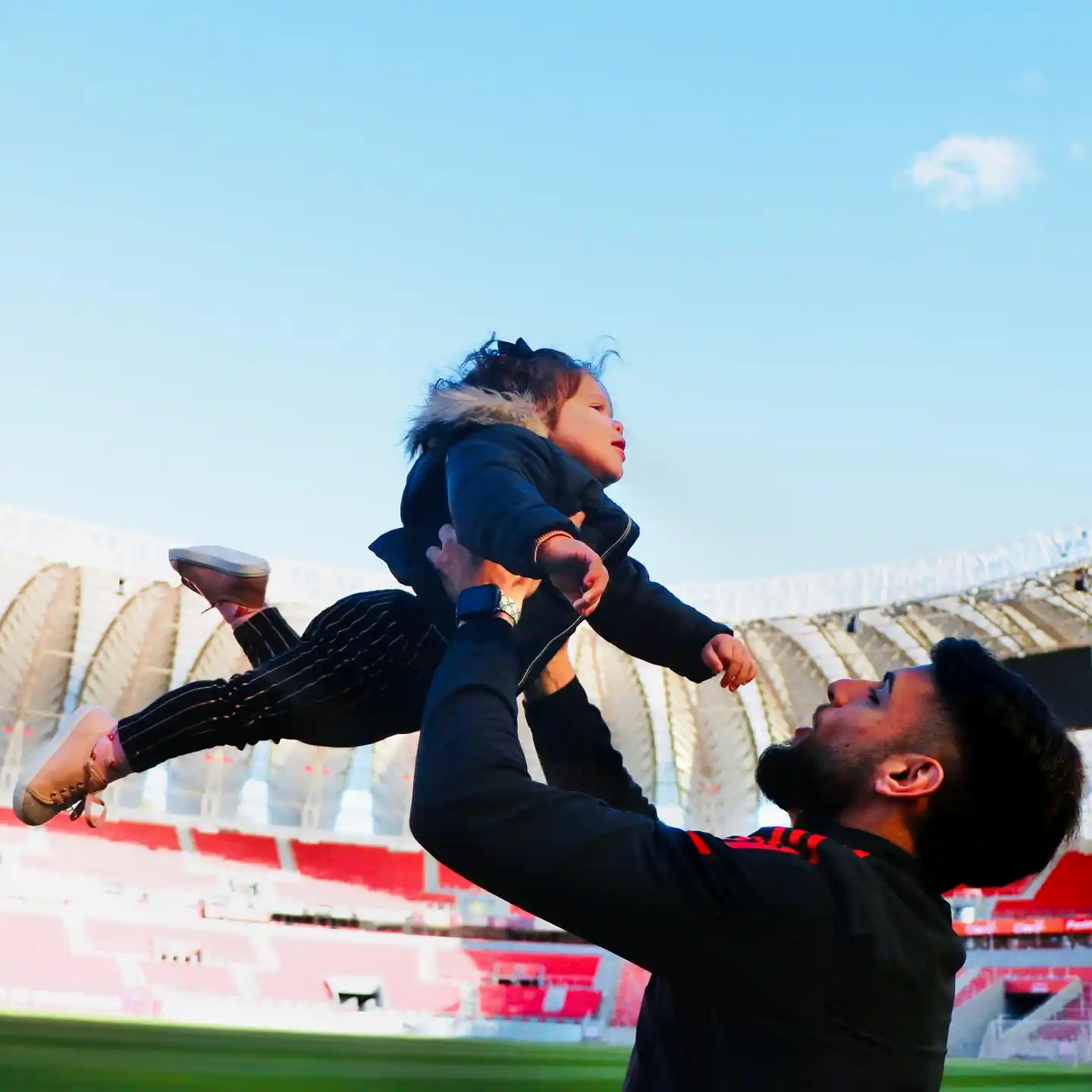 2017
On July 28, 2017, Yuri Alberto signed his first professional contract with Santos, agreeing on a three-year deal.
2020
Yuri Alberto became father. His girlfriend, Thai Coliri gave birth to the couple's daughter, Ysis Coliri Monteiro.
2022
On January 30, 2022, Yuri Alberto signed a five-year deal with Zenit Saint Petersburg.
| | |
| --- | --- |
| Full Name | Yuri Alberto Monteiro da Silva |
| Nickname | N/A |
| Position | Forward |
| Date of Birth | March 18, 2001 |
| Age | 22 |
| Zodiac Sign | Pisces |
| Birthplace | São José dos Campos, Brazil |
| Nationality | Brazilian |
| Religion | Christianity |
| Ethnicity | N/A |
| Net Worth | $1 Million |
| Annual Salary | $3 Million |
| Weekly Wage | $57,692 |
| Agent | BBM Sports |
| Career Start | 2017 |
| Height | 6 ft |
| Weight | 78 kg (172 lbs) |
| Body Measurements | N/A |
| Shoe Size | N/A |
| Eye Color | Brown |
| Hair Color | Brown |
| Tattoos | Yes |
| Girlfriend/Wife | Thai Coliri |
| Children | Ysis Coliri Monteiro |
| Parents | Flavia Monteiro - mother |
| Siblings | Tania Monteiro, Maria Monteiro and Ana Monteiro and Ciao Alberto. |
| Instagram | @yurialberto |
| Twitter | N/A |
| Facebook | N/A |