The English Premier League is often lauded as the "Best League in the World." While the likes of La Liga, Serie A, and the Bundesliga might also try to lay claim to that title, there's no denying that the Premier League boasts an incredible array of world-class talent. Although there's undeniably a concentration of that talent amongst the biggest and wealthiest clubs in the division, virtually every team has at least one star who's thrilling to watch. With so many phenomenal players spread throughout the league, there's incredible drama, skill, and excitement to be found in stadiums across England every weekend.
These are the players that truly capture the imagination; sure, you could watch them on TV, but they make Premier League tickets worth the price of admission. If you want to buy soccer tickets or find out useful travel information and tips to attend football matches, you can do so at Koobit.
Erling Haaland may only be 22, but he arrived with a big reputation when he arrived at Manchester City in the summer in a deal that could be worth up to £85.5 million. It's little wonder, given he had racked up a remarkable 86 goals in 89 appearances for Borussia Dortmund, but given the start he's had in England even £85 million is starting to look like a bargain price. The Norwegian striker has scored an astonishing 23 goals in his first 17 games for City thanks to his frightening combination of pace, power, and skill.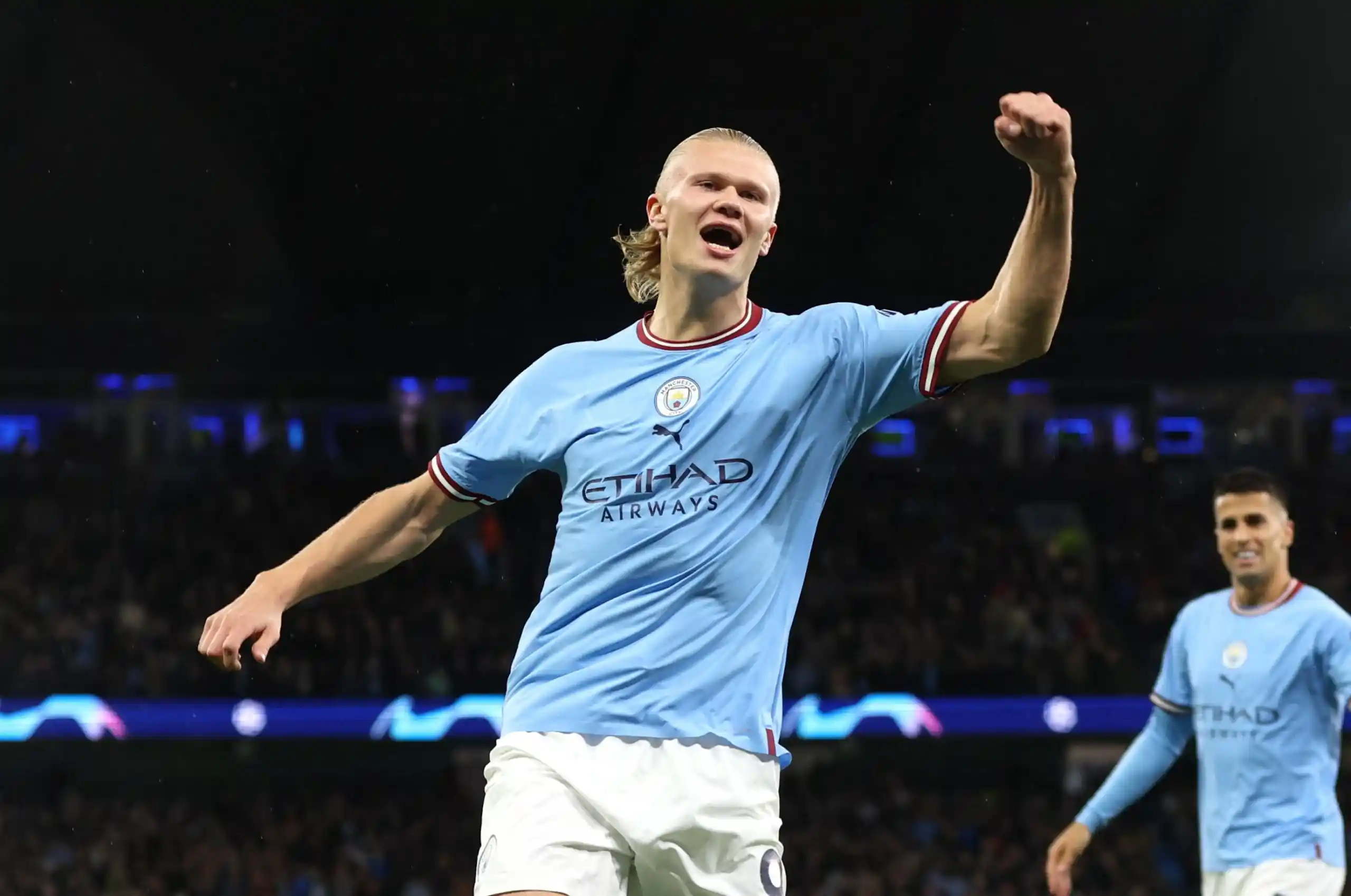 Ask any Atlanta United fan, and they'll tell you about Miguel Almiron. The Paraguayan was named in MLS' Best XI in 2017 and 2018, winning MLS Newcomer of the Year in the former. Although he's taken some time to find his best form since moving to Tyneside in 2019, Almiron has lit up the Premier League this season with 8 goals, including 6 in 6 games in October, with some truly sensational strikes along the way.
A new arrival at Old Trafford in the summer from Ajax, Antony has brought flair and unpredictability back to Manchester United's right wing. The Brazilian's skill has caught the eye on multiple occasions this season, while his trademark spin move has already created headlines!
Newcastle United are flying high this season, but if there's one player who can light up a game regardless of their team's form, it's Allan Saint-Maximin. Terrorising defenders each week with some truly breath-taking skill and an enormous bag of tricks up his sleeve, the winger is arguably the most electric player the Premier League has seen in years. Not many players generate such excitement every time they touch the ball – watching him live is a must for any football fan.
Leicester City haven't quite been at their best this season, but despite the Foxes' struggles one player has stood out with some exception performances; James Maddison. The playmaking maestro has been at the heart of Leicester's attacking play throughout the campaign, whether he's been carving open the opposition with a devastating through ball or sticking a free-kick in the top corner.
Bukayo Saka only turned 21 in September, but he's already a crucial player for Arsenal as well as becoming an increasingly important player for the England national team. Although he's a versatile operator who can play in multiple positions, he's found a home on the right wing and his exciting and dynamic play has yielded 4 goals and 6 assists in his first 13 Premier League games this season.
Harry Kane is closing in on two impressive records this season – becoming all-time top scorer of Tottenham Hotspur and the England national team. He's been as devastating in front of goal as ever for Spurs in this campaign, notching 11 goals in his first 14 Premier League appearances, and it's this ruthless finishing – combined with his ability to drop deep and act as a playmaker – that continues to make him one to watch.
This entire list could be comprised of Manchester City players, such is the quality that runs throughout Pep Guardiola's side, but another stand-out player is Kevin de Bruyne. The Belgian playmaker is – with the possible exception of Lionel Messi – the most effective chance-creator in world football, boasting not only incredible vision but the pitch-perfect delivery to put the ball on a plate for his team-mates.
Brighton & Hove Albion have enjoyed a strong start to the 2022-23 season, in no small part due to Leandro Trossard. The all-action midfielder – who has played on the left, as a No. 10, and up front this season – has recorded 7 goals and 3 assists in 13 Premier League appearances, including a superb hat-trick against Liverpool as well as strikes against Manchester City and Chelsea!
Darwin Nunez arrived at Liverpool from Benfica in the summer in a club-record £85 million move. It's fair to say he's struck a chaotic figure up front for the Reds so far, with 7 goals in all competitions and a red card for headbutting an opponent. Liverpool may have been hoping for a less tumultuous start to his life at Anfield, but one thing is for certain – he's absolutely box office!