Just because all European leagues are suspended it does not mean that the football stars can rest now.
After the news that Arsenal head coach Mikel Arteta and Chelsea winger Callum Hudson-Odoi have tested positive for COVID-19 many clubs were under self-isolation, which means that a lot of players had to workout from home.
Luckily for them, most of the players have state-of-the-art gyms at their houses to keep their shape up while they're away from the training ground.
Here we chosed to show you how some of the players spend their time off the pitch.
Chelsea's defender Rudiger is a cardio junkie. While he trained on an exercise bike, the German tells his 1.2m followers to: "Stay fit. Stay at home. Stay healthy."
Hudson-Odoi seems to prefer the exercise bike too. Last week, the Chelsea winger has tested positive for the coronavirus, but he says he has now fully recovered from it.
And it certainly looks like he is not lying as he was seen sweating on the exercise bike smiling.
Let's be fair, does Sead Kolasinac look like a man who misses a workout?
The 26-year old Arsenal tough guy showed off his home gym on his Instagram profile - and it looked super cool to have Batman as a personal trainer. Maybe that's the reason why Kolasinac, who earned his reputation as a bad guy when fought off blade-wielding moped
thugs who tried to rob him and Mesut Ozil, looks like a real beast.
Alexandre Lacazette, Kolasinac teammate, is enjoying the weather and is taking his training sessions outdoors.
The French striker posted a photo where he is all smiles while he sits on top of an exercise bike.
He captioned the photo: "Try to stay positive and healthy during this sad situation we are experiencing in the world right now. Hope you are all keeping well and making the most of StayAtHome".
The Los Blancos defender posted a picture on his Instagram profile on which he is surrounded with his pregnant missus Pilar Rubio and his three beautiful children, doing some pilates.
The Bayern Munich star is already used to living a healthy life outside of football as his wife Anna is a nutritionist and has him on a strict diet and workout plan.
Bayern goal machine posted a picture in which we can see his home gym. Well with a running machine and a cross trainer on his side there's no wonder why the Pole has great shape.
While others choose to train Ilkay Gündogan have quite a different plan to spend his free time.
The German posted on his Twitter account a picture where he is chilling in front of his computer.
He captured the photo: "When you can't go out on the pitch with your teammates ... it's time for some Football Manager sessions".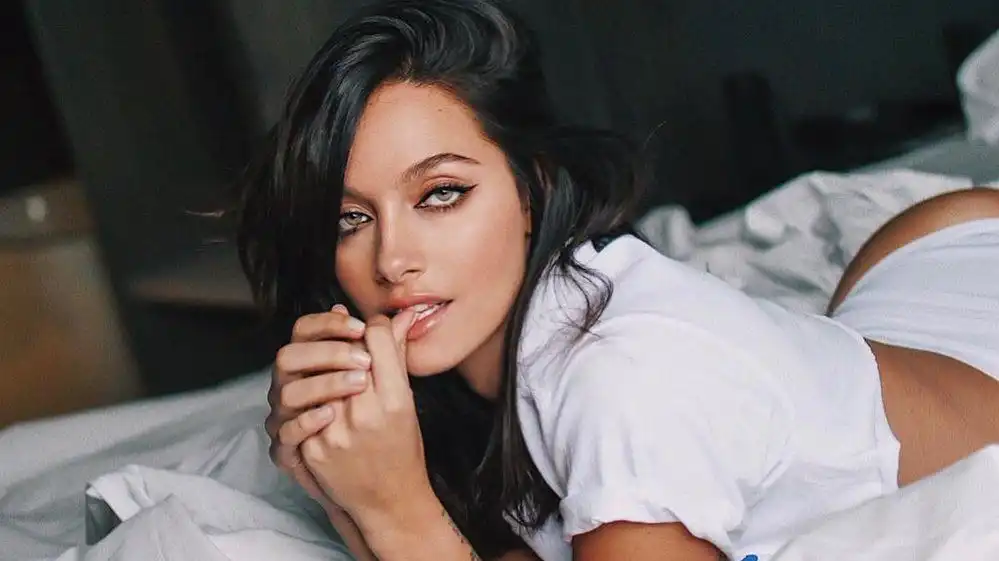 Checkout Paulo Dybala's Hot Girlfriend - Oriana Sabatini
Neymar, on the other hand is not resting.
The Brazilian posted a photo on his social networks where he is sitting next to some weights with his head stopped after some heavy-lifting.
His message was "Keep going".