The Premier League season finally came to an end, but the clubs still have a lot of work to do. They are now on a hunt for new additions for their squads, and the chairmen will be put on pressure to give money for the managers' goals.
We decided to make a review of the hottest Premier League summer transfers who are most likely to happen during 2020.
Moussa Dembele has caught the interest of big clubs like Arsenal and Manchester United.
The Gunners are on the verge of losing one of their main strikers on a free transfer, Pierre-Emerick Aubameyang, as the Gabonese's contract expires next year and he is still delaying the renewal.
Moussa Dembele would be the perfect addition for Mikel Arteta's side, as he has clinical finishing, unbelievable pace and composure. The 24-year-old Frenchman also has a great heading accuracy, which would be great for Arsenal, as after Giroud left the team no one basically can score from a cross.
However, his price might be difficult to face from Arsenal as Olympique Lyon want - €40m for the striker. Manchester United on the other hand also showed interest in Dembele, and most certainly they can afford him, so we might see the Frenchman join the Red Devils this summer.
Liverpool are reportedly interested in bringing Marcus Thuram to their team.
It is quite obvious why the Reds are looking for a new forward after Roberto Firmino struggled to score any goals this season. The Brazilian has scored hardly 9 goals and made only eight assist in the Premier League this season.
Marcus Thuram on the other hand has been the star of Borussia Mönchengladbach, as he showed that he has a great vision to set up goals and he is ruthless in front of goal.
The Reds are willing to face the asking price of €32m for Thuram.
Chelsea are on the verge of closing the deal for Kai Havertz.
Havertz is reportedly ready to move to Stamford Bridge this summer, especially, now when the Blues have guaranteed place in the Champions League next season.
However, the clubs have to reach an agreement for the price of the attacking midfielder, who scored 12 goals in 30 Bundesliga appearances for Bayer Leverkusen.
Leverkusen set £90m as their price for the player, but Chelsea are hoping to close the deal at £70m.
Jadon Sancho has been all over the headlines recently, as Manchester United are interested in bringing the 20-year-old Englishman to Old Trafford.
Solskjaer's side are putting all their efforts in signing Borussia Dortmund's star. It is not a secret that United have problems with the right flank and they hope that Sancho will be the one to fix those problems.
However, Borussia are unwilling to let their biggest star go for less than €117m, but United are not ready to pay that much for a player, considering the financial hit, that they had during the pandemic.
They hope that they could sign Jadon Sancho for at least €80m, as they can guarantee him a Champions League football now, when they finished 3rd in the Premier League table.
However, considering the fact that Sancho has been among the Europe goalscorers who are under 25 is understandable why Borussia are demanding that much for him.
Another Gladbach player that has been under the radar of Arsenal is Denis Zakaria.
The Gunners have been looking to bring a new defensive midfielder to their squad. They have tried to sign Thomas Partey from Atletico Madrid, but the Spanish club has rejected their second bid.
Zakaria might be a great alternative for Arteta, despite his price is the same as Partey €40m. However, he is still young and he has been the star of Gladbach. The Gunners might be willing to offer Matteo Guendouzi as part of the deal plus add-ons.
However, according to a report from Sportingbet, the 23-year-old defensive midfielder has awaken interest from Manchester City.
The Citizens will be looking to find a proper replacement for Fernandinho who is already 35-year-old and whose contract expires next summer.
Savic, whose price is around €64m, has been one of the main targets of Manchester United throughout the years.
The Serbian has been linked with United in almost every transfer market window, including this year's one.
Even though, the price of Savic has been reduced significantly since last year, United might still be unable to afford the midfielder.
Yes, the Champions League qualifications have added significant amount of money to their budget, but it is expected that the Red Devils will have to pay a lot of money for their main target, Jadon Sancho as we already said.
However, United really need some new reinforcements in the midfield area, despite signing Bruno Fernandez, who turned out to be a phenomenal player.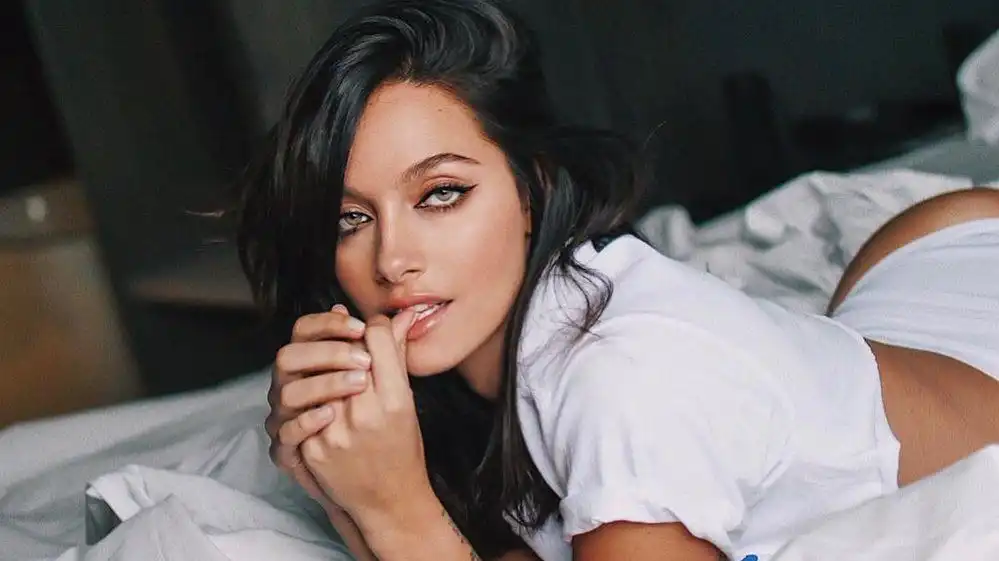 Checkout Paulo Dybala's Hot Girlfriend - Oriana Sabatini
Alex Telles has been everyone's favourite as the 27-year-old left-back has been one of the top goalscorers in the Portuguese Primeira Liga. The defender scored 11 goals and assisted eight in the 2019/20 season.
It is not a surprise that clubs like Manchester United and Chelsea are after him.
Manchester United are desperate to sign a new left-back, as they have only Luke Shaw, who is constantly injured and Brandon Williams, who still has the job to do to establish himself.
Chelsea on the other hand are interested in signing Telles, too, as Marcos Alonso is about to turn 30 this year.
However, it is more likely that United sign Porto's star, as Chelsea already have their eyes on Leicester left-back, Ben Chilwell.
Max Aarons might be only 20-year-old, but this season he proved that he might become one of the best right-backs.
It is reported that Tottenham and Wolves are after Aarons and now when Norwich got relegated to the Championship, it is unlikely for the defender to stay.
Tottenham have been struggling to find a good right-back ever since Kieran Trippier left them to join Atletico Madrid.
Spurs will be desperate to find a new addition for this position and it was reported that their main target is Max Aarons.
Now, when Norwich are no longer in the Premier League, Aarons' price is about to drop even more, so many teams might join the competition to sign him.
Dayot Upamecano has been one of the most wanted football players in recent years, as the 21-year-old has been in excellent form in the past two seasons.
Arsenal are reportedly looking to sign the RB Leipzig star, as they have some serious difficulties in defence.
However, Upamecano is reported to have sign and extension to his contract, which was due to expire in the summer of 2021, and this means that Arsenal might see their biggest hope for reinforcement in the back-four line gone.
However, it was reported also that Chelsea might be after another RB Leipzig star after they signed Timo Werner. The Blues also need a new addition to the defence and they have the money to afford a player like Upamecano.
Kalidou Koulibaly has been in the headlines for the past several years, as he has established himself as one of the best defenders in the world.
However, in the past Napoli were unwilling to let their star centre-back go so easily, but they admit that there are still not received offers for the defender.
Manchester City are reportedly looking to bring at least one new defender this summer, as Pep Guardiola's side have been struggling in defence due to injuries and the departure of Vincent Kompany.
However, Manchester United also might join the race for Koulibaly, according to some reports, but we believe that it will be unlikely to spend that amount of money on a defender.
Gianluigi Donnarumma has been considered as one of the best young goalkeepers at the moment and it is not surprising that many clubs want to sign him.
The 21-year-old keeper has been in the radars of Tottenham Hotspur, as they might be looking for replacement for their main man between the posts, Hugo Lloris, who is about to turn 34 this year.
Donnarumma's stats are quite impressive as he has 12 clean sheets in 34 games for Milan.
However, his contract is set to expire next year, but here are reports saying that he has been in negotiations with the club's officials for extension. The reports claim that he is close to signing a new contract, which will last to 2023 and which guarantee him to earn €6 million net salary, as he currently earns, and inclusion of a €2 million Scudetto bonus.