Helen McConnell is the stunning wife of the Leicester City defender, Jonny Evans.
Jonny Evans has been Leicester City's key defender ever since he joined them in 2018. Before joining The Foxes, Evans was playing for Manchester United. As a matter of fact he comes from the Red Devils academy and he made his debut in 2006.
After nine years with Man United, Evans joined West Bromwich Albion in 2015.
Despite Evans' professional career being worth analyzing more, as he has won the Premier League three times with United, we decided to take a closer look into his personal life and find out more about his wife.
Here you will find all the information you need about Helen McConnell, so let's begin.
Jonny Evans is married to the stunning Helen McConnell. Jonny Evans and Helen McConnell met back in 2011 when she interviewed him for MUTV.
Evans and Helen dated for two years before they tied the knot in 2013. The couple married in a lavish wedding ceremony at Clough Presbyterian Church. Their wedding was attended by all their friends and family members.
Helen McConnell is mostly known for being the wife of the Leicester City defender, Jonny Evans.
Helen is also a presenter who works at MUTV.
Now let's dig in deeper into Helen McConnell's biography and learn as much as possible about her.
Helen McConnell was born on May 8, 1988, so her age is 34.
According to her birthday, Helen McConnell's zodiac sign is Taurus, which means that her personality is defined by her charm and tact. Usually people born under the sign of Taurus are great cooks and they just love the food.
Helen McConnell was born in Belfast, Northern Ireland, meaning that her nationality is Irish, such as her husband's.
Helen McConnell is the daughter of Rev Ken McConnell. Helen has not disclosed any info regarding her mother so we couldn't find anything about her. That's all the information we have about Helen McConnel's parents.
Helen has two siblings. She has two brothers and her older brother, Nathan McConnell is a professional footballer as well.
Helen McConnell graduated high school in her home town in Northern Ireland. After graduating from high school she enrolled in university.
Helen attended Belfast Wellington College. She also studied at the University of Ulster, which is a public university in Northern Ireland.
Helen graduated from the University of Ulster with a degree in Sports studies.
Before Helen Evans became a reporter at MUTV, she used to work as a model. In 2004 she was a finalist at Sunday Life Covergirl.
Later Helen started working with Style Academy, which is a Belfast based model agency.
After graduating from university Helen found a job at MUTV where she worked for a really long time. Currently Helen McConnell's profession is as a Freelance Sports Broadcaster.
Helen admitted that she and her whole family are die hard fans of Manchester United and having a job for the Red Devils is a dream come true for her.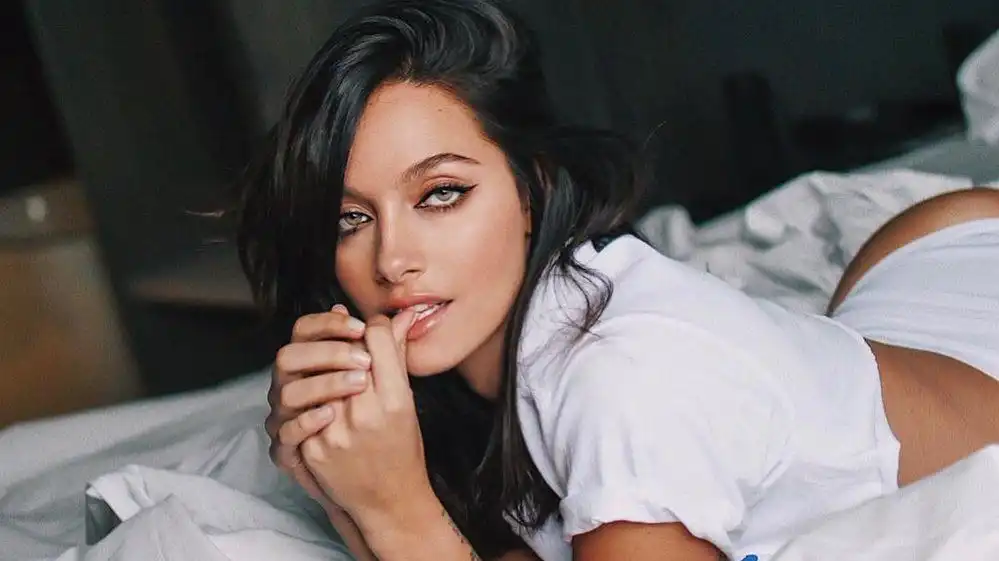 Checkout Paulo Dybala's Hot Girlfriend - Oriana Sabatini
Helen McConnell's net worth is under review at the moment so stay tuned for further information.
Jonny Evans' net worth on the other hand is well known and it may surprise you. Jonny Evans' net worth is estimated to be €52 Million.
Jonny Evans' weekly wage is around €97,561 and his annual salary is around €4,800,000.
Helen is not the typical WAG, who seeks the public attention. She prefers to avoid the spotlight and keep a low profile on social media.
Helen does have an Instagram account, but she has set her profile to private so not everyone can see her content.
You can check Helen McConnell's Instagram here.
Helen and Jonny have one child together.
On May 15, 2014, Helen gave birth to Jonny Evans' daughter, Lottie Evans.