Meet the stunning Olivia Fountain, the girlfriend of the Leicester midfielder, Hamza Choudhury. We decided to give you all the information you need about Hamza's long-term partner and the woman who stole his heart.
Hamza Choudhury has been one of the most promising young players in the Premier League ever since he made his debut for Leicester in 2015, when he was 18-years-old.
Together with Leicester the Englishman made history as they won their first FA Cup title in the 2020/2021 season.
Now let's focus more on Hamza's personal life and find out more about his stunning girlfriend, Olivia.
Hamza Choudhury is in a long-term relationship with the stunning young lady, Olivia Fountain. Hamza and Olivia have been together for ages, as they are dating since high school.
Choudhury and Olivia Fountain started their relationship back in early 2016 when they were both 17-years-old. Many believe that Hamza and Olivia are married and she is his wife, but they are still dating as there is time ahead of them and they don't want to rush things.
Olivia Fountain is mostly known for being the girlfriend of the Leicester midfielder, Hamza Choudhury.
Olivia is also famous for being an interior designer, who has many clients in Leicester.
Now let's take a closer look into Olivia Fountain's biography and learn more about her.
Olivia fountain was born on October 1, 1997, so her age is 25. The interesting thing here is that she is born on the same day and the same year as her boyfriend, Hamza Choudhury.
According to her birthday, Olivia's zodiac sign is Libra, which means that she is a creative and gentle person. Usually people born under the sign of Libra are very caring with those around them and try to motivate them to achieve their best.
Olivia Fountain was born in England, meaning that her nationality is British.
Olivia Fountain is the daughter of Jane Fountain, who is her mother. Unfortunately we were unable to find more information about Olivia's father, but he is no longer together with Olivia's mom.
Olivia's mother has a new husband, Paul Edgar. Olivia has one sibling, as far as we know. She has a sister.
Olivia also has a half-brother, Harry Edgar.
Olivia Fountain graduated high school in her hometown in England. There is no information whether she enrolled in university or not.
As soon as we find more info regarding that topic we will update the article, so stay tuned.
Olivia Fountain is an interior designer, who is actually very popular in Leicester and she has many clients.
Olivia is a great artist and she is very good at drawing. She has been painting since she was still a teenager, as it was the time when she discovered that passion of hers.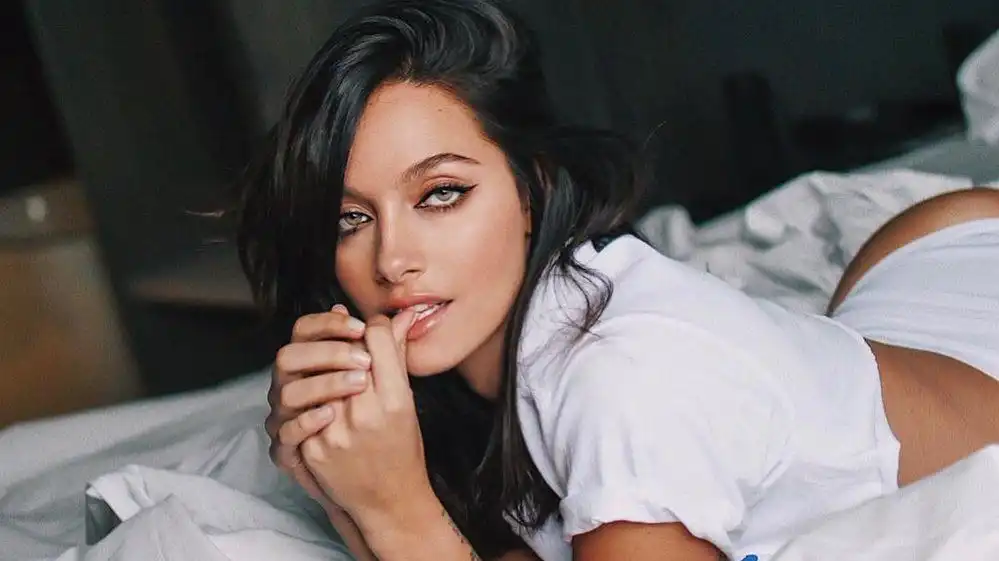 Checkout Paulo Dybala's Hot Girlfriend - Oriana Sabatini
Olivia Fountain's net worth is under review at the moment, so stay tuned for further information.
Hamza Choudhury's net worth on the other hand is estimated to be over €1.6 Million, which is not bad for a breakthrough footballer of his caliber.
Hamza Choudhury's annual salary is €480,000 and his weekly wage is €9,756.
Olivia Fountain is actually popular on social media. She has gained nearly 2K followers on Instagram, where she is very active.
Olivia loves to post beautiful snaps of herself, or lovely pictures of her and her boyfriend.
You can check Olivia Fountain's Instagram here. Olivia is also very active on Twitter, which you can check here.
Despite being so young Olivia and Hamza already have two children together.
On August 17, 2018, Olivia gave birth for the first time to Hamza Choudhury's daughter, Aniyah Choudhury.
On January 31, 2020, the couple welcomed their son, Easah Choudhury.