Anna Ortiz and Andrés Iniesta have been together for ages, starting dating back in 2007. They tied the knot in 2012 and since then Iniesta and Anna have been living together happily. Read on to find out many interesting facts about Anna Ortiz.
Andres Iniesta is a player who doesn't need any introduction as every football fan knows who he is and what has he done for Barcelona. Iniesta is considered to be one of the best midfielders of his generation, but we won't lie if we say that he is one of the best footballers of all time. The Spanish legend has won every major tournament that you can think of, helping Barca win trophy after trophy. When he announced that he was leaving Barcelona the fans were devastated as they knew that it was an end of an era.
Andres Iniesta is married to his long-term partner Anna Ortiz. Andres and Anna started dating back in 2007 and it was love at first sight. From the moment Iniesta laid his eyes on Anna he knew that she was the one for him. They met at a beach bar, where Anna was working at the time and after talking for a while they agreed to meet each other at a station near Anna's house.
Andres had to travel two hours to meet his future wife and when he arrived he gave her a gift - a plane which was called "Anna" with a letter. From that moment Anna fell in love with the Barcelona legend.
"I met Anna on San Juan night (23rd June) in 2007. I had agreed to meet with Jordi Masalles to go to Mataro. We went to a 'chiringuito' (beach hut) where she was working as a waitress and as soon as I went in and saw her, I fell in love," the Vissel Kobe player said.
After dating for many years, Andres Iniesta and Anna Ortiz finally tied the knot in 2012. The couple got married on July 8, 2012, in Spain. Iniesta's wedding was glamorous and saw the attendance of top footballers like his teammates  Lionel Messi,  Jordi Alba  and Gerard Pique.
Anna Ortiz is a renowned fashion designer and a successful entrepreneur. She is also known for being the wife of the Barcelona legend Andres Iniesta. Now a little more about Anna Ortiz's biography.
Anna Ortiz was born on December 11, 1986, which means that her age is 35. According to her birthday, Anna Ortiz's zodiac sign is Sagittarius, which means that she is a joyful person. Usually, people born under the sign of Sagittarius are known for their powerful vital energy. Those kinds of people are the ones that reach new heights in any field.
Anna was born in Catalunya, Spain, meaning that her nationality is Spanish.
Anna Ortiz is a private person and she doesn't like to share any personal information. She hasn't disclosed any information regarding her parents. It is unknown who her mother and father are.
Anna has s a younger sister who owns a bakery.
Anna Ortiz completed her education in her hometown in Spain. She enrolled in university after she graduated from high school, but her major is still unknown.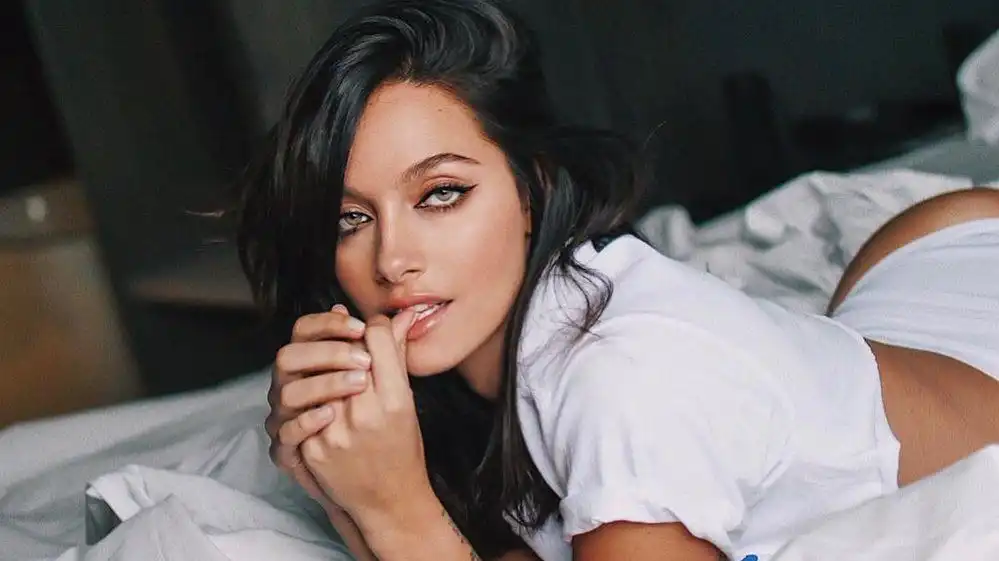 Checkout Paulo Dybala's Hot Girlfriend - Oriana Sabatini
Anna Ortiz is a fashion designer and a business owner. She designs the models for the fashion brands Mikakus. Anna is the creator of SWAO, which is an apparel brand that uses high-quality merino wool.
Anna Ortiz's net worth is under review at the moment, so stay tuned for further information. Anna keeps her private life out of the media and she hasn't disclosed any details on her income, but without a doubt, the Iniesta family is very wealthy.
Andres Iniesta's net worth is estimated to be over $120 Million. Iniesta receives $30 Million annually for playing for Vissel Kobe. His weekly wage is $653,846. Iniesta also earns as much as $2.5 Million from his sponsorship and endorsement deal with Asics.
Anna Ortiz is one of the most famous WAGs and she has a huge fan base. She gained thousands of followers on her Instagram. She uses her Insta to promote her fashion brand and to show support for her husband. Anna also posts lovely pictures of her four children, which she loves with all of her heart.
You can check Anna Ortiz's Instagram  here she goes by the nickname @annaortiz34.
Anna Ortiz's height is around 5 ft 4 inches (165 cm) and her weight is around 55 kg (121lbs). Anna has dark hair and brown eyes. She has several tattoos on her body, but they are all minimalistic.
Anna Ortiz loves to take care of her body and she works out regularly to maintain her desired body weight. She is also on a healthy diet and she tries to eat as much healthier as possible.
Anna Ortiz and Andres Iniesta have four children together.
In April 2011, Anna gave birth to Andres Iniesta's first daughter Valeria Iniesta Ortiz. They lost an unborn child, son Andrés Jr., due to miscarriage in March 2014.
In 2015, the couple welcomed their son Paolo Andrea Iniesta. Two years later in 2017, Anna gave birth to Siena Iniesta. In June 2019, the family welcomed Romeo Iniesta.