Nuria Cunillera is the stunning wife of the Barcelona legend Xavi Hernandez. Nuria is a person who deserves to get more attention, so in this article, you will learn many interesting facts about Núria.
Xavier Hernández is a player who doesn't need much of an introduction as every football fan knows who he is. Xavi is one of the best midfielders of all time, becoming a real legend for FC Barcelona. When the Spaniard announced his departure from Barca the fans were devastated as they knew that it was an end of an era. For 22 years Xavi won every major trophy there is to win. With his passing, vision, ball retention, and positioning he was many fans' favourite player. After his retirement as a player, he immediately started his managerial career with Al Sadd and he has been very successful.
In this article, we will focus your attention more on Nuria Cunillera's personal life rather than Xavi's career, despite it is something worth analyzing more.
Xavi Hernandez is married to the stunning Nuria Cunillera. Xavi and Nuria started dating back in 2012 and they have been together ever since then. Only a year after they first met, Xavi and Nuria Cunillera tied the knot in a lavish wedding ceremony in Girona, Spain. Their wedding took place on 13 July 2013.
Nuria Cunillera is a real fashion guru, who gives very helpful advice to her fans on how to dress better. She is commonly known for being the wife of the Barcelona legend, Xavi. Now let's take a closer look into Nuria Cunillera's biography and learn everything there is to know about her.
Nuria Cunillera was born on November 9, 1981, so her age is 41. According to her birthday, Nuria's zodiac sign is Scorpio, which means that she is a very brave, ambitious and honest person. Usually, people born under the sign of Scorpio are known for being independent and passionate. They have a great curiosity.
Nuria Cunillera was born in Sabadell, Spain, meaning that her nationality is Spanish.
Nuria Cunillera hasn't disclosed any information regarding her parents, as she likes to keep her personal life as private as possible. It is unknown who her mother and father are. There is also no information if Nuria Cunillera has siblings or if she is an only child.
Nuria Cunillera completed her education in Spain. She graduated high school in her hometown in Spain and she was an excellent student. After graduating she enrolled in university, where she studied Journalism. Later she realized that her passion was fashion and she graduated with a degree in Fashion Journalism.
Nuria Cunillera never really got engaged in her field, but as many reports claim she has experience in public relations. It is still unknown what Nuria Cunillera's job is, as there is no record of her previous professions. So at this point, Nuria Cunillera's occupation is under review.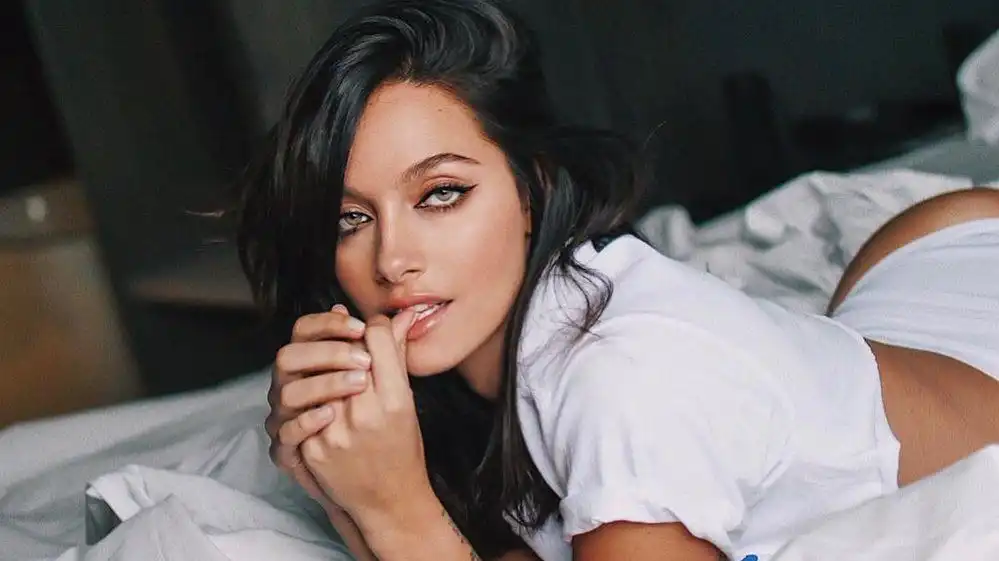 Checkout Paulo Dybala's Hot Girlfriend - Oriana Sabatini
Nuria Cunillera's net worth is estimated to be approx. $1 Million - $2 Million.
Xavi Hernandez's net worth is quite significant. Xavi's net worth is estimated to be over $40 Million. He made most of his wealth from his career as a football player. Xavi's annual salary as a manager is €10m (£8.5m).
Nuria Cunillera is very popular on social media and her fans love her. She gained a lot of followers during the past couple of years. She is a social creature and as much she wants to keep her life private she shares a lot of experience with her audience.
You can check Nuria Cunillera's Instagram here, she goes by the nickname @nuriacunillera81. In her Insta, you can see what a great sense of fashion she has and why we dare to call her a fashion guru.
On her Instagram, you can see many famous names following her including Cesc Fàbregas' wife, Daniella Semaan and Lionel Messi's wife, Antonella Roccuzzo.
Nuria Cunillera's height is around 5 ft 6 in (167 cm) and her weight is around 55 kg (121 lbs). She has brown hair and brown eyes. Currently, Nuria doesn't have tattoos on her body. She has a great physique for a mother of two children.
Nuria Cunillera and Xavi have two children together. They have a daughter and a son.
In January 2016, Nuria Cunillera gave birth to Xavi's daughter Asia Hernandez. Three years later, in 2019, the couple welcomed their second child, a son, Dan Hernandez.