As a footballer, your kitbag is the one piece of kit that you should never be without. Whether you're headed to a training session or a professional match, there's nothing worse than finding out you've forgotten something that having your kitbag on hand can prevent. Regardless of whether you're a professional or semi-professional, every footballer should have the basic knowledge of the equipment they need to perform to their best ability and the proper use of such equipment.
Football equipment is designed to help players during and after training or matches by protecting vital body parts and joints. Although all games come with safety risks that you cannot always plan for, you can minimise the risk by ensuring that your kitbag contains relevant products to keep you safe and playing.
If you're the one in the changing room who asks questions like: "Where are my shin pads?" or "Has anyone got a spare towel?" you might want to reconsider your approach for preparing and packing your kitbag. To prevent you from being this kind of player, we've created this article outlining several products that every footballer should have in their kitbag that will keep you covered, from training sessions to at-home or away games.
Football is a sporting activity played all year round and in some harsh conditions, from the sweltering heat, pouring rain and bitter cold. Due to this, players are highly susceptible to skin exposure, especially during colder weather which can cause discomfort. Any footballer needs to pack a muscle balm or protective barrier in their kitbag to prevent this.
There are many products on the market for footballers to use during these difficult periods of play, from petroleum jelly, muscular rubs, special products, and even homemade rubs. One of the most popular choices for footballers playing in cold conditions is athletic rubs, which produce heat and aim to keep exposed body parts warmer for longer.
Thermal products make it easier for footballers to retain heat so that their muscles stay warmer and looser for longer, as cold conditions cause them to tense up. Balms can also be used after playing to soothe tired, overworked muscles to prevent injury. Some footballers prefer to make their own concoctions using a mixture of various balms, whereas others prefer store-bought or natural alternatives such as . Having a muscle balm on your person wherever possible is sure to contribute when reducing muscle injuries, meaning you don't have to miss out on precious game time!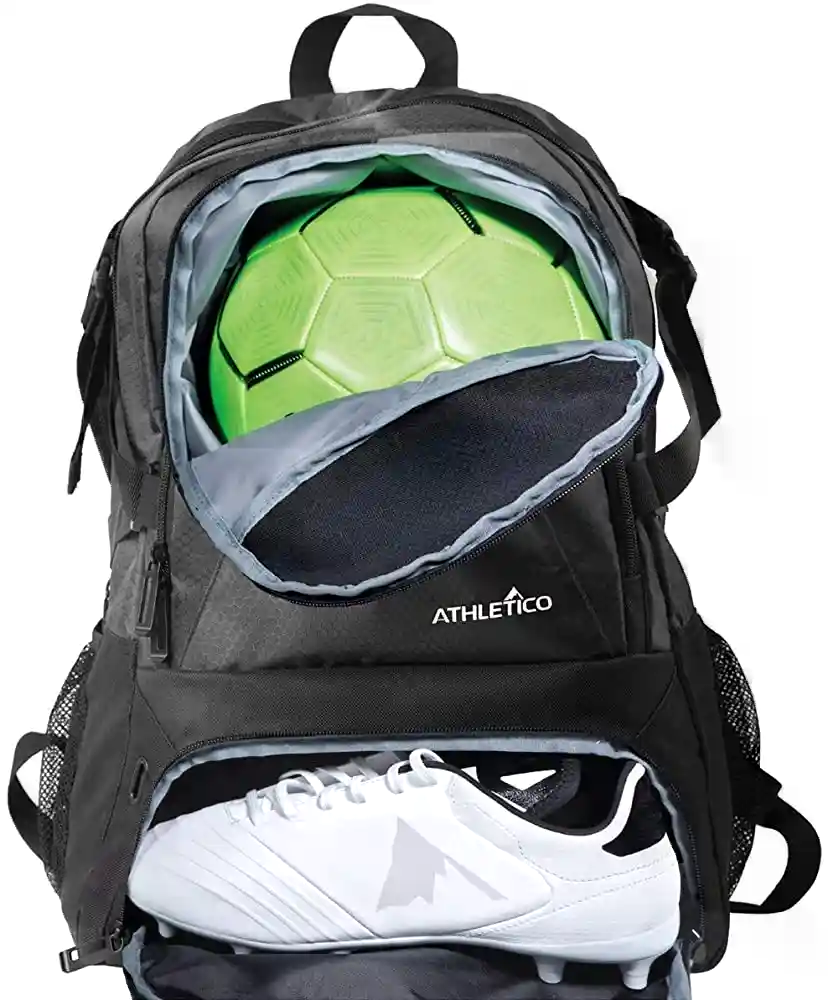 Looking, feeling, and smelling our best is something that many strive for on a day-to-day basis. Whether you are exerting yourself or not, you want to ensure that you are clean and fresh when out and about. This is especially important following an intense training session or football match with your team. You will likely be working up a sweat in these circumstances, and the last thing you want is to go out afterwards feeling like you are mucky and dirty.
is sure to eliminate how mucky and dirty you are feeling post-match and give you ample opportunity to clean yourself up before heading out to celebrate, or at times, commiserate! From the likes of deodorant – which some are sure to view as an essential in these circumstances– to shampoo and shower gel, packing these toiletries into your kitbag the night before a football match leaves you free to think about other things that you might need too.
At the same time, you should think about the other items relating to toiletries that you will need to pack away. Having a towel and flannel in your bag is also essential; you don't want to be in a position where you have to air dry, having forgotten a towel in your bag! What's more, having designated towels and flannels to take to your football games with you will ensure that your nicer towels are not getting stained by grass or mud. Don't forget your hairbrush or comb too!
It goes without saying, but after running around for at least ninety minutes, you are sure to have burned many calories while working up an appetite. You might not feel up to eating anything immediately after your game, but you will likely want a well-earned drink when you reach that final whistle. Drinking water throughout the game is a sure way to keep yourself hydrated while replacing any fluids that you have sweat.
At the same time, you should think about what other fluids you should have to ensure you are rehydrating; avoiding dehydration is important and ensures you are fit and healthy post-match. is the best way to avoid dehydration, and there are many choices out there. With different flavours and volumes, you are sure to find something out there that suits your individual needs.
On the other hand, you will also want to think about a post-match snack. A pick-me-up like this will not only be a welcome sight after running around for so long but will also provide you with a boost of energy. You needn't just have a snack after your game; where appropriate, you could factor a snack into the halftime break. Consuming the right food and nutrients during and post-match ensures that your muscles are given the best chance of recovering. Treating yourself to a post-match beer doesn't go amiss, but ensure you eat something before indulging in this!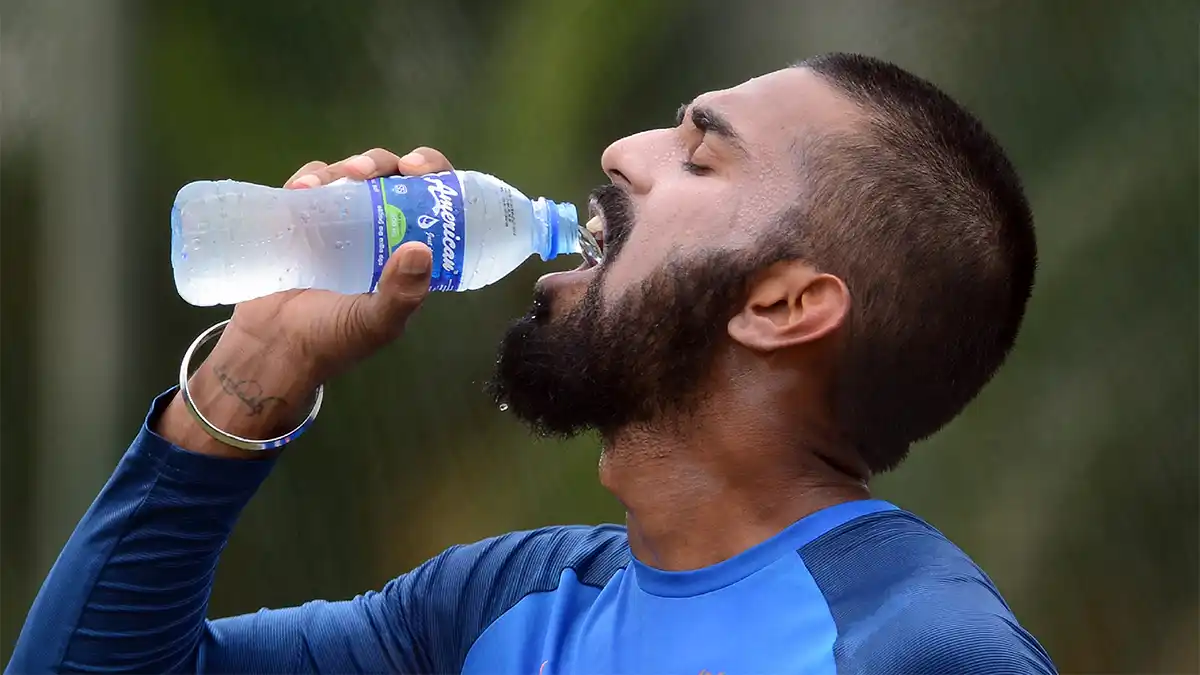 Understandably, after running around for a prolonged period, the last thing you want is to stay in the same sweaty and grubby clothes that you have been exercising in. At the same time, after a refreshing, post-match shower, you more than likely do not want to step back into your football kit until it has been through the washing machine. As a result, and it might seem like an obvious suggestion to those reading this, but you should ensure that you have a fresh set of clothing in your kitbag. Whether you are intending to go home or go out with your team after the match, packing the right clothes for the job is critical and ensures that you have clean and warm clothes to change into after your match, regardless of the weather.
Notably, you should pack a fresh pair of socks and underwear; while you might have designated football socks for games and training, having a fresh pair to wear ensures your foot health is as good as it can be. Bringing a new t-shirt or jumper to wear should also be considered, but it greatly depends on your post-match plans and the weather forecast! Having some clean clothes to change into is critical and should be at the top of your list when packing your kitbag.
There are several products that should be squirrelled away in your kitbag; this piece has only scratched the surface on what you should be thinking about. With this in mind, though, we hope you are leaving us with a better idea of what you should be taking to home and away matches, as well as training sessions. After all, it is better to be overprepared than underprepared!