Mayte Rodriguez is a famous Chilean actress, who was in a long-term relationship with the Inter football player, Alexis Sanchez. In this article you will learn everything there is to know about Mayte Rodriguez, including interesting facts about her new relationship, as she is expecting a baby boy with her new love.
Alexis Sanchez is one of the most famous Chilean players of all time. He is highly regarded as the greatest Chilean player and the best forward player of his generation. Alexis was on the top of his game when he was playing for the Premier League club Arsenal, but things went not as he wished when he joined Manchester United in 2018. After just two seasons with the Red Devils, Sanchez moved to Inter Milan. The Chilean player was having a torrid time both on and off the pitch.
Alexis Sanchez was in a long-term relationship with the stunning Chilean actress Mayte Rodriguez. Alexis and Mayte were together for quite some time and everything seemed very well in their relationship, but eventually, it came to an end.
Alexis took his social media to announce that they were no longer together.
"I wish you the best of the world it was beautiful to have met you and to share nice moments with you, but we decided that each one should follow their own path, to seek our dreams," wrote the Chilean international in his post.
"I do not usually do this but I ask respect from all those who speak without knowing to do harm because behind everything there is family and children... respect."
Mayte Rodriguez is a Chilean actress and model. She is also known for being the ex-girlfriend of the former Arsenal player Alexis Sanchez. Now let's dig deeper into Mayte Rodriguez's biography and learn everything there is to know about her.
Mayte Rodriguez was born on January 25, 1989, so her age is 33. According to her birthday, Mayte Rodriguez's zodiac sign is Aquarius, which means that she is a very independent and progressive person. Usually, people born under the sign of Aquarius are known for their creativity and for stimulating others to move forward.
Mayte Rodriguez was born in Santiago, Chile, meaning that her nationality is Chilean.
Mayte Rodriguez comes from a very artistic family. Her parents are both connected to acting. Mayte Rodriguez's father is Óscar Rodríguez Gingins, a soap opera director, and her mother is Carolina Arregui, a soap opera actress. Mayte is very close to her mother.
Mayte has three siblings, two brothers, Miguel Angel Rodriguez Arregui and Oscar Rodriguez Arregui and a sister, María Jesús Sothers Arregui.
Mayte Rodriguez completed her education in Chile. She chose to pursue an acting career and she did not enrol in the university.
Mayte Rodriguez television debut was at the age of 12, as part of the cast of adolescents in the musical program on Canal 13. She got her breakthrough in 2004 when she appeared in a small role in the series .
Since the start of her career, Mayte starred in many movies including (2010), (2011), (2012), (2017) and (2017).
She is also a model and she has worked with brands like Nike and Volta.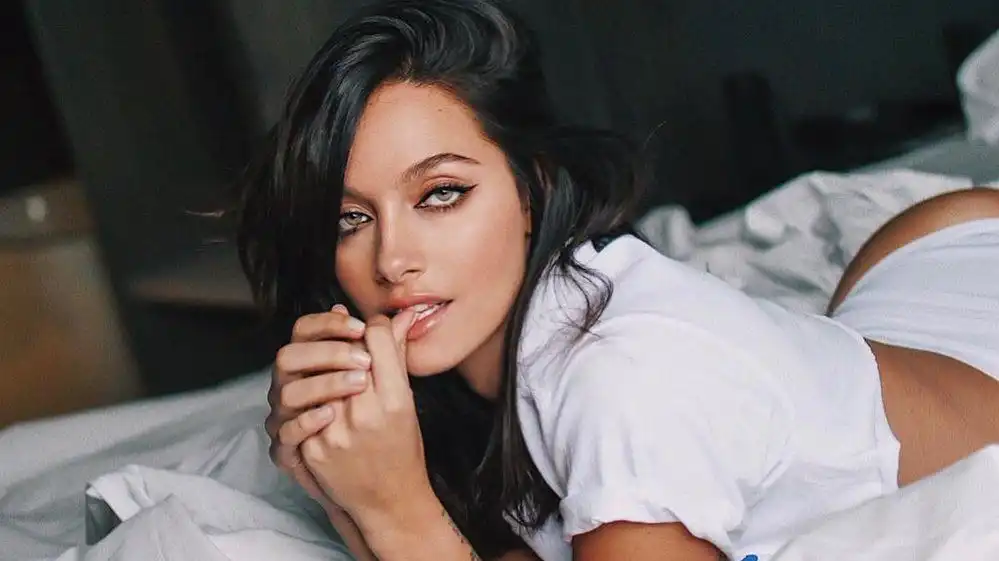 Checkout Paulo Dybala's Hot Girlfriend - Oriana Sabatini
Mayte Rodriguez's net worth is estimated to be over $3.75 Million. She made most of her wealth from her career as an actress and her ambassador jobs.
Alexis Sanchez's net worth is very significant and will leave you speechless. Sanchez's net worth is estimated to be over $50 Million. Alexis Sanchez's annual salary is €7 Million and his weekly wage is €134,615.
Mayte Rodriguez is very popular on social media. She has gained over 1 Million followers on Instagram, where she is very active. Her fans love her for the positive influence she has on them. She often posts lovely snaps of herself.
You can check Mayte Rodriguez's Instagram here, she goes by the nickname @mmayte_rodriguez.
Mayte Rodriguez's height is 5 ft 7 in (1.70 m) and her weight is around 55 kg (121 lbs). Mayte has blonde hair and beautiful blue eyes. Currently, Mayte Rodriguez doesn't have tattoos on her body.
Before she started dating Alexis Sanchez, Mayte Rodriguez was in a long-term relationship with the Chilean actor Tiago Correa. They dated from 2011 to 2016.
After breaking up with Sanchez she was in a brief relationship with the Mexican actor Diego Boneta.
Mayte Rodriguez's current boyfriend is Camilo Figueroa, with whom she is expecting her first child. In 2021, she announced on her Instagram profile that she is pregnant and the couple is expecting a baby boy. So, soon Mayte will become a mother to a wonderful son.