Gabriel Martinelli is a professional football player, who currently plays for the Premier League club Arsenal and he represents Brazil under-23s.
From playing for Ituano to signing for big clubs like Arsenal at the age of 18 and winning the FA Cup in his debut season with the Gunners, Martinelli has come a long way. Jurgen Klopp himself described the young Brazilian as the "talent of the century" and when a manager of his rank says that you are an exceptional player, then you are on the right way.
In this article you will learn everything there is to know about Gabriel Martinelli such as his childhood, starts, net worth, relationships and so much more. So read on to find out more interesting facts about the youngster, who impressed the world.
Gabriel Martinelli is a professional footballer, who plays as a forward for the English club Arsenal. Martinelli helped Brazil win an Olympic Gold in men's football at the 2020 Summer Olympics.
The young Brazilian is considered one of the best young players of his generation, impressing the world in his debut season for the Gunners. Playing on a professional level for such a short time, Martinelli looks like he has played at the highest level for many years.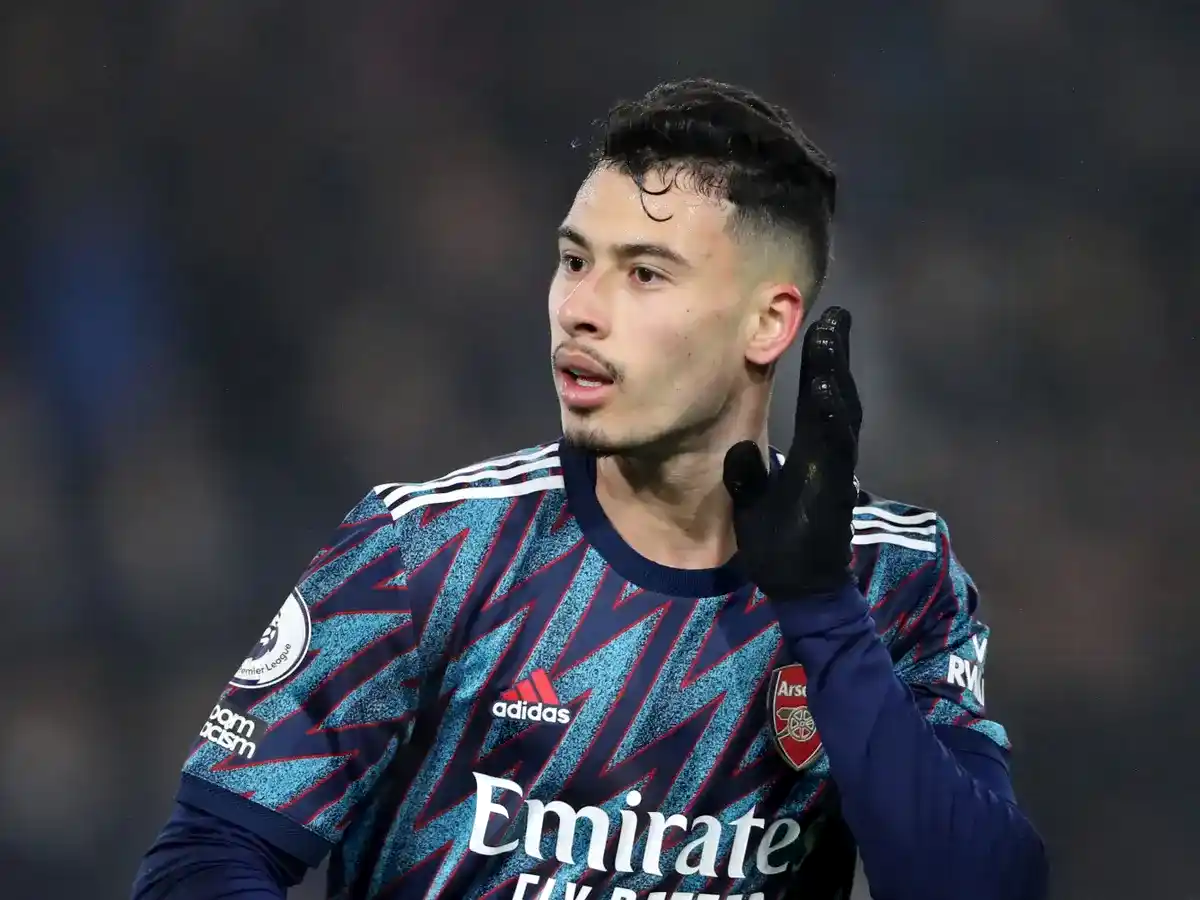 Gabriel Teodoro Martinelli Silva was born on June 18, 2001, so his age is 21.
According to his birthday, Gabriel Martinelli's zodiac sign is Gemini, which means that he is a very hard-working and adaptable person. Usually, people born under the sign of Gemini are known for their intelligence and a good sense of humour.
Gabriel Martinelli was born in Guarulhos, Brazil. Martinelli's nationality is Brazilian.
Gabriel Martinelli's parents raised Martinelli in Brazil. It is unknown who Gabriel Martinelli's mother is. Martinelli's father is Joao Martinelli.
Gabriel Martinelli has a brother, Vinicius Teodoro, who is older than him.
Gabriel Martinelli grew up in Guarulhos, Brazil, the second-most populous city in the Brazilian state of São Paulo. Martinelli's parents were not rich and the Arsenal star did not live a life of abundance.
Martinelli's father, Joao, didn't want his son to grow up in an area full of crime, so he introduced him to football. Martinelli Sr. encouraged his son to play football and become the best. That boost of confidence helped Martinelli in his journey.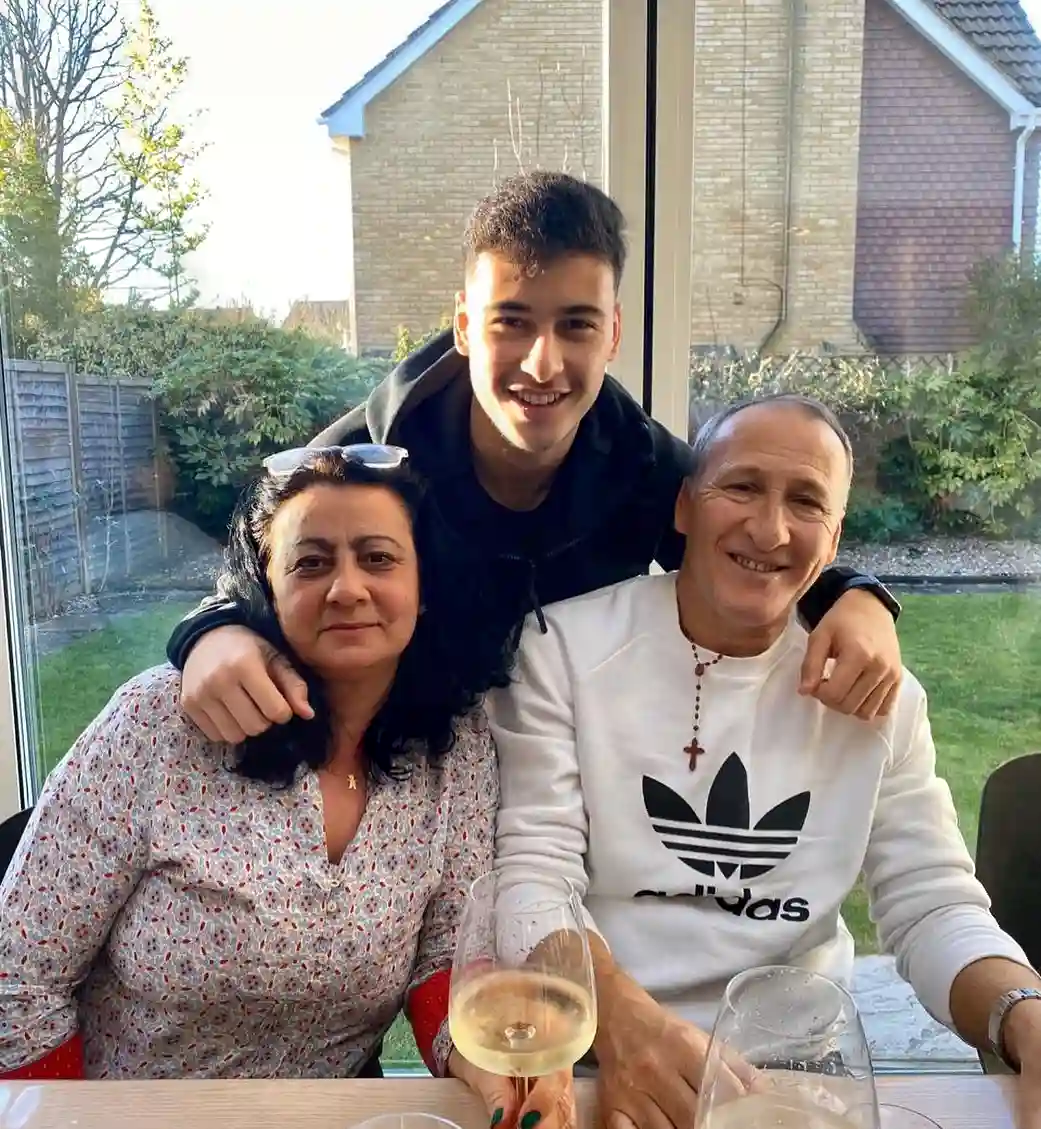 Gabriel Martinelli lacked interest in his studies and he preferred to play football. When he was at school he used to play a lot of football during the breaks.
Gabriel Martinelli started his career in 2010 when he first started playing for Corinthians. He stayed in the academy of Corinthians for four years when in 2014 his dad had a job opportunity in Itu, so Martinelli had to take the toughest decision of his life and leave the club.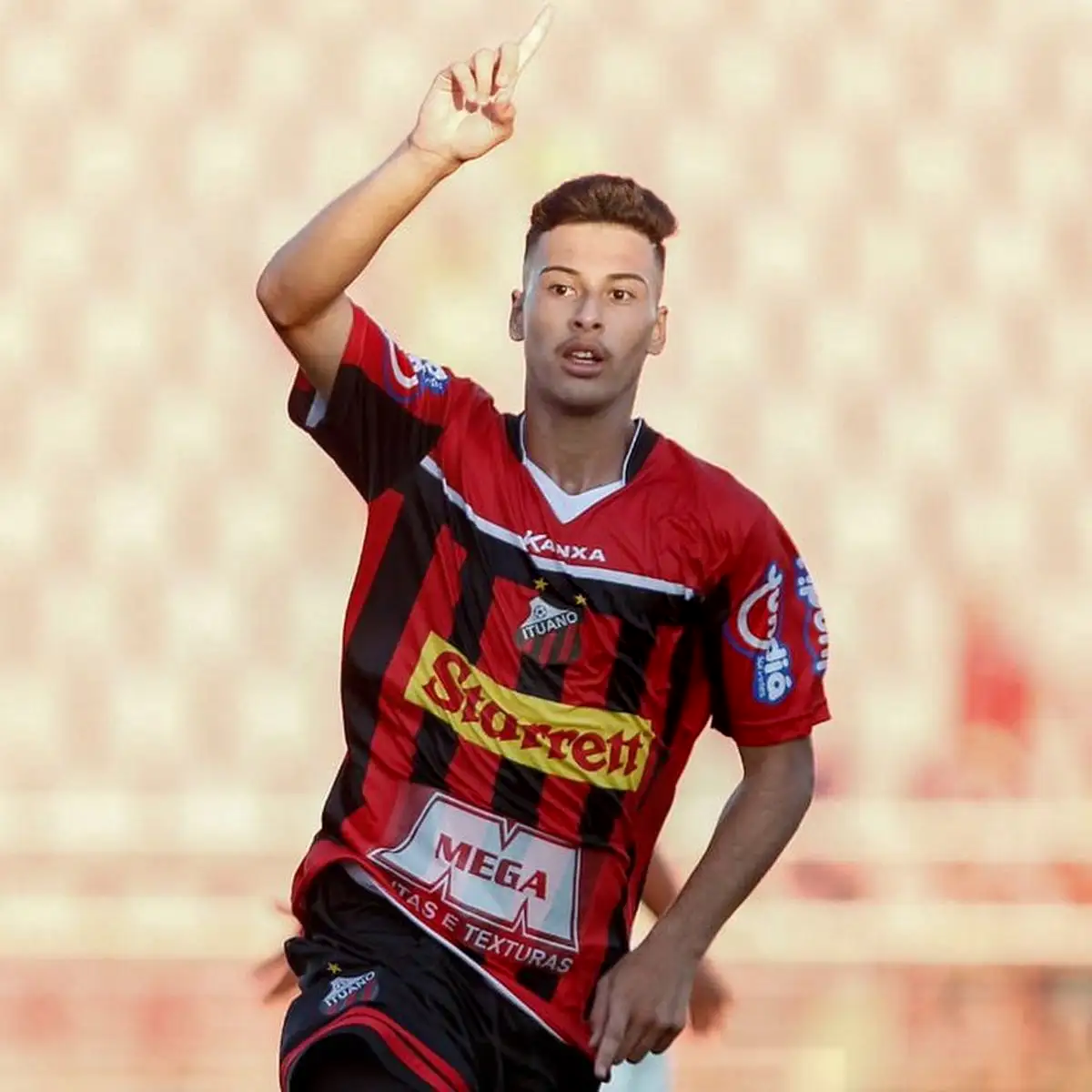 In 2015 he joined Ituano and his performances were so good that he went on trials for Manchester United and Barcelona.
On November 4, 2017, Martinelli signed his first professional contract until October 2022. The young Brazilian made his debut on March 17, 2018, at the age of 16 years and nine months, becoming the youngest player to debut for the club in the country.
Martinelli scored his first senior goal on September 8, 2018, against Taboão da Serra, for the year's Copa Paulista. The Brazilian scored six goals during the competition, being the club's goalscorer and helping them reach the quarterfinals.
Gabriel Martinelli's performances on the field made him a subject of interest from many big clubs in Europe, as every team wanted a talented player like him in their squads.
On July 2, 2019, Arsenal won the race for the young Brazilian, signing him for a reported fee of €7.10 Million.
Martinelli's debut for Arsenal was on August 11, 2019, in a 1-0 win over Newcastle United, coming as a substitute for Henrikh Mkhitaryan. His first start for the Gunners was against Nottingham Forest in the EFL Cup, scoring a brace in a 5-0 win.
Arsenal's coach at the time was very impressed by Martinelli's hard work and desire to help the team and he praised the player saying: "He's hungry to have that opportunity to help us, he is very humble, he fights. I told him to have some patience for his opportunity to do like he was doing. He did that. He deserved it".
Martinelli's goal scoring form continued when he scored another brace in a 4–0 home win over Standard Liège in the UEFA Europa League on October 4. Then he netted the equalizer in a 3–2 home win over Vitória Guimarães on October 24. Martinelli became the first player to score four times in his first four starts since Ian Wright.
Gabriel Martinelli impressed the world and his performances led to him being awarded the Arsenal 'Player of the Month' award for October. He even received praise from Liverpool coach Jurgen Klopp, who labelled him the "talent of the century".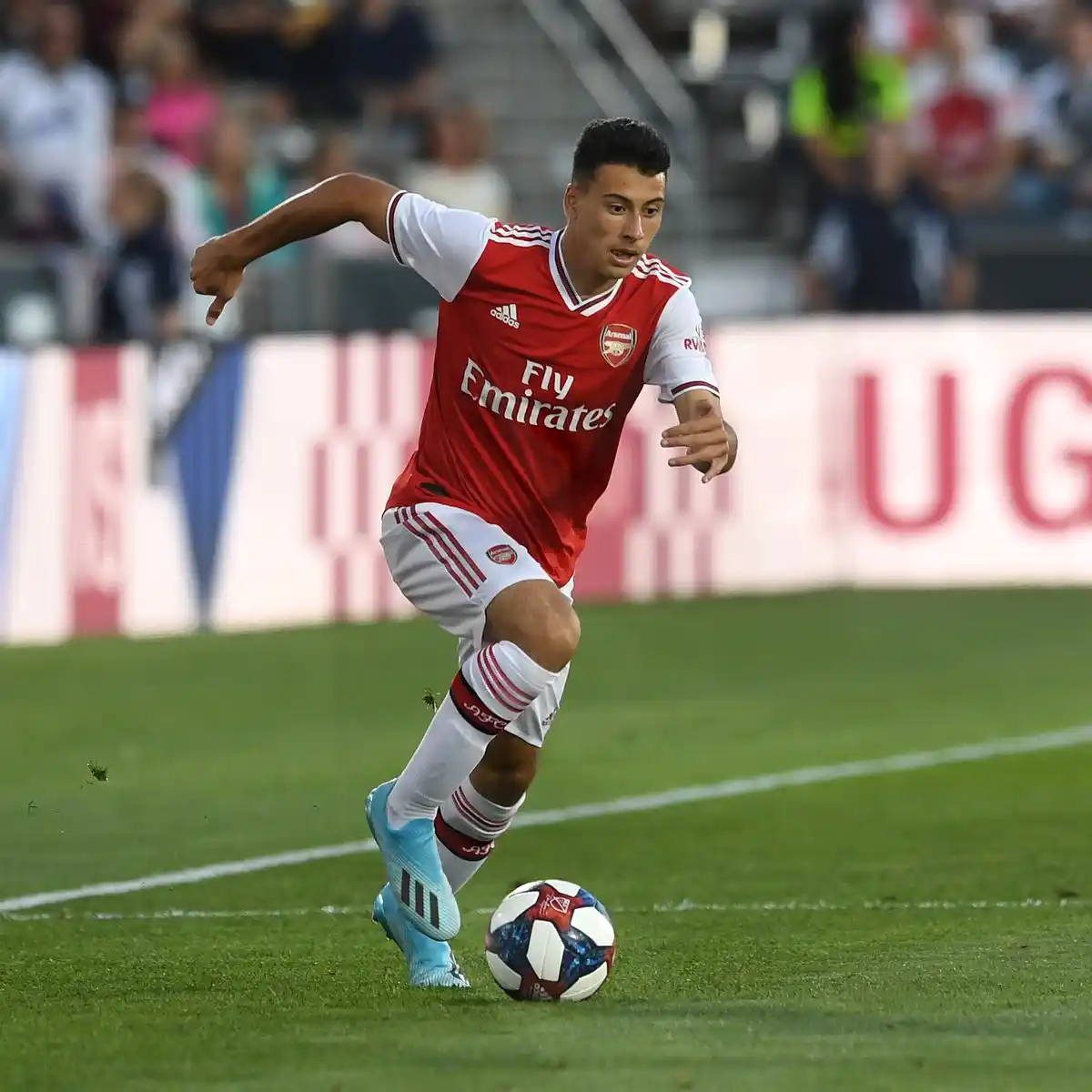 Martinelli is one of those lucky footballers who get to choose which country to play. He holds dual Brazilian-Italian citizenship, as he was born in Brazil, but has Italian descent through his father.
As it seems Brazil has won the race for the Gunners star, as on May 29, 2019, Martinelli was called by Brazil national team manager Tite to complete preparatory training for the 2019 Copa América. There he had the chance to meet with superstars like Neymar Jr. and Philippe Coutinho.
In November 2019, Gabriel Martinelli appeared for Brazil's under-23 side at the United International Football Festival in Spain.
In 2021, Martinelli made it to the Brazil squad for the 2020 Summer Olympics and he became a gold medalist after Brazil won against Spain in the final.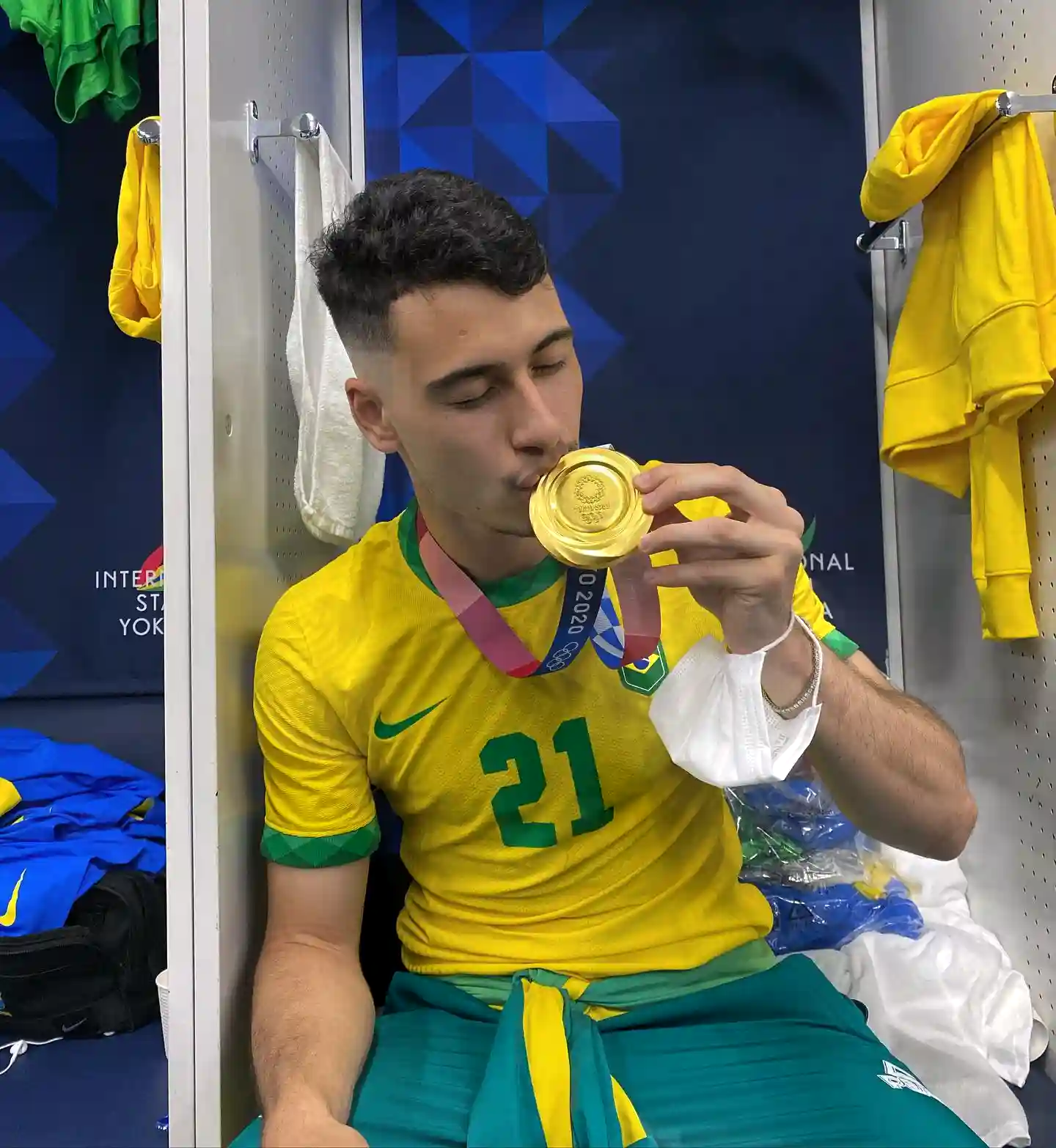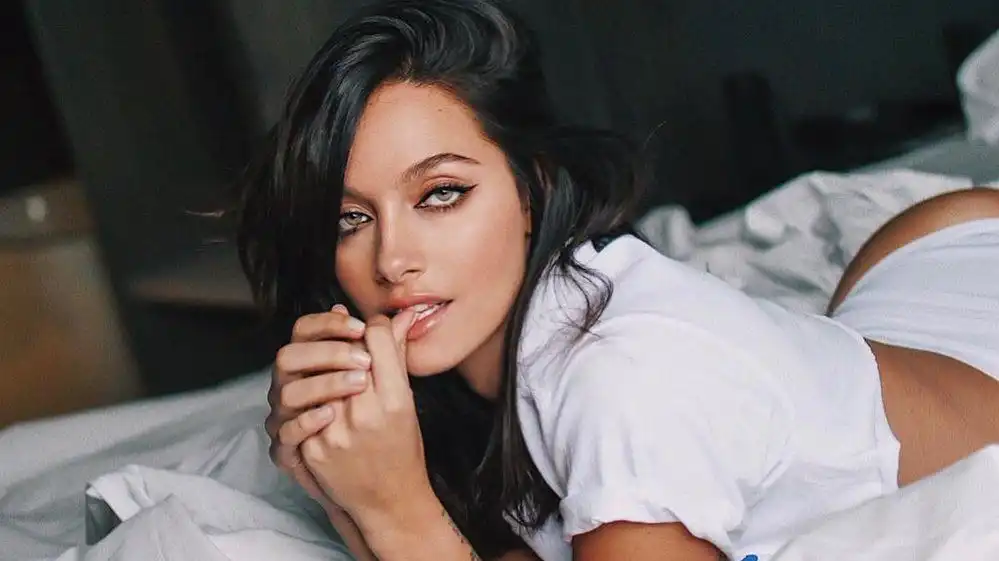 Checkout Paulo Dybala's Hot Girlfriend - Oriana Sabatini
Gabriel Martinelli's net worth is estimated to be roughly $5 Million.
Martinelli's annual salary at Arsenal is £4,680,000 and he earns £90,000 per week.
Gabriel Martinelli's body measurements are 40-31-34. Martinelli's height is 1.76 m (5 ft 9 in) and his weight is 75 kg (165 lbs).
Martinelli's shoe size is 10.5 (US; 44 (EU). He has black hair and brown eyes.
Gabriel Martinelli is very popular on social media. He has gained over 1.1 Million followers on Instagram and 184K on Twitter.
You can check Gabriel Martinelli's Instagram here, he goes by the nickname @gabriel.martinelli. Martinelli's Twitter you can check here.
Gabriel Martinelli was in a long-term relationship with the Brazilian girl Rachel Akemy. They even got engaged, but later Martinelli called it quits and the couple separated.
Martinelli then started dating Isabella Rousso, who is a medical student. Martinelli and Bella started dating in 2021.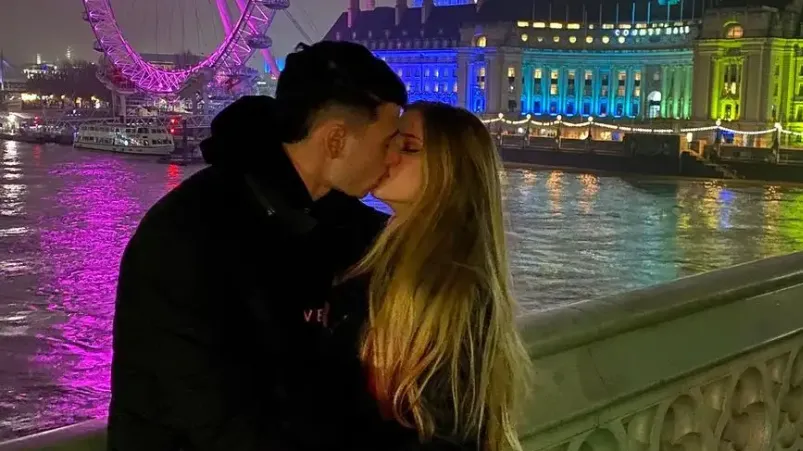 Gabriel Martinelli has already won big trophies and awards. In 2019, Martinelli was named the best newcomer, countryside player of the year as well as Arsenal Player of the Month for October.
The Brazilian won the FA Cup with the Gunners, as well as the 2020 Summer Olympics with the Brazil national team.
| | |
| --- | --- |
| Full Name | Gabriel Teodoro Martinelli Silva |
| Nickname | Nelli |
| Position | Left Winger |
| Date of Birth | June 18, 2001 |
| Age | 22 |
| Zodiac Sign | Gemini |
| Birthplace | Guarulhos, Brazil |
| Nationality | Brazilian |
| Religion | Christianity |
| Ethnicity | Mixed |
| Net Worth | $5 Million |
| Annual Salary | £4,680,000 |
| Weekly Wage | £90,000 |
| Height | 1.76 m (5 ft 9 in) |
| Weight | 75 kg (165 lbs) |
| Body Measurements | 40-31-34 |
| Shoe Size | 10.5 (US; 44 (EU) |
| Eye Color | Brown |
| Hair Color | Black |
| Tattoos | None |
| Girlfriend/Wife | Isabella Rousso |
| Children | None |
| Parents | João Martinelli |
| Siblings | Vinicius Teodoro Martinelli Silva (brother) |
| Instagram | @gabriel.martinelli |
| Twitter | @gabimartinelli |