Erika Choperena is the beautiful wife of the Barcelona and Atletico Madrid star Antoine Griezmann. There is an odd tradition in Griezmann's family, so read on to find out what is it. In this article, you will learn many interesting facts about Erika Choperena including her biography, zodiac sign, net worth and so much more.
Antoine Griezmann has become one of the best strikers in the world, despite he failed to impress in his first campaign at Camp Nou in the 2019/20 season. The Frenchman had a difficult time with Barca, so the Catalans loaned him to his former club Atletico Madrid, where he shines as always.
However, we believe that you are here to learn more about the World Cup winner wife, rather than his professional accomplishments, so let's begin.
Antoine Griezmann is happily married to the love of his life, Erika Choperena. The couple tied the knot in 2017, after five years of dating.
Griezmann and Erika met each other in 2011, but they officially announced that they were a couple in 2012. Griezmann and Choperena got married in front of all of their closest friends and their families in a very beautiful wedding ceremony.
Erika is a child psychologist, but she is also an Instagram star, who has collaborated with several famous brands. Erika Choperena is also known for being the wife of the famous footballer, Antoine Griezmann
Now let's dig deeper into Erika Choperena's biography and learn everything there is to know about her.
Erika Choperena was born on March 5, 1991, so her age is 31.
According to her birthday, Erika's zodiac sign is Pisces, which means that she is very artistic, intuitive, gentle and wise. Usually, people born under the sign of Pisces are selfless and they are always willing to help others, without hoping to get anything back.
Erika Choperena was born in Spain, meaning that her nationality is Spanish.
Erika Choperena's family is under review at the moment, so stay tuned for further information.
Erika has not disclosed any info regarding her parents. We believe that the Spanish beauty has a younger brother, but his name was not revealed. She is very private about her personal life and she hasn't shared any details about her childhood.
Erika Choperena is originally from Spain and she completed her education there. Right after she graduated from high school, Erika enrolled in university where she studied Psychology. She successfully graduated from San Sebastian University with a diploma in Psychology.
Erika Choperena has run a beauty blog called Cordialmente Erika, but unfortunately, she had to deactivate the blog, when she married Griezmann and gained popularity, which led to inundating the site with visitors.
Ever since she graduated from college Erika Choperena profession is as a child psychologist. But you don't think that her only job is as a psychologist, right? Erika is also an ambassador for many brands, including Dior.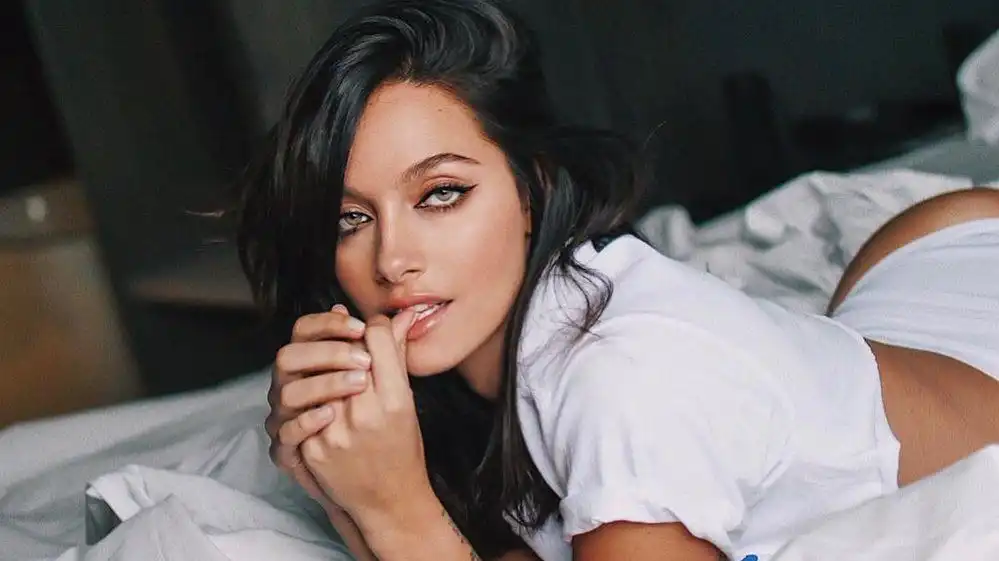 Checkout Paulo Dybala's Hot Girlfriend - Oriana Sabatini
Erika Choperena's net worth is estimated to be around $700,000.
Antoine Griezmann's net worth is estimated to be over $60 Million. He made most of his wealth from his football career.
Griezmann's annual salary is £19 Million and his weekly wage is $793,000.
Erika is one of the most adored WAGs in the football world and you can't blame the fans for loving her.
Erika gained over 349K followers on Instagram, where she is not as active as other WAGs, but when she posts pictures, she prefers to be snaps of herself and her husband or her children.
You can check Erika Choperena's Instagram here, she goes by the nickname @eri_chope.
Do you wonder whether Erika supports Griezmann in the stadium? Well, the answer is yes, she does, but not so often.
Choperena supported her husband at Euro 2016 and World Cup 2018. However, when it comes to attending Barcelona and Atleti games, Erika prefers not to cheer for her partner from the crowd, as she likes to keep a low profile and stay away from the media attention.
Erika Choperena is very good friends with Cristiano Ronaldo's girlfriend, Georgina Rodriguez and with Lionel Messi's wife, Antonella Roccuzzo.
Such as her husband Erika likes to experiment with her hairstyles.
For some time she was with dark hair, then she changed it to blond and she even cut her hair short, then she decided to dye her hair again and now she is one very attractive brunette.
Antoine Griezmann and Erika Choperena are proud parents of three children. They have two daughters and a son. All three siblings share the same birthday
On April 8 2016, Erika gave birth to Griezmann daughter, Mia Griezmann.
On April 8, 2019, Antoine and Erika became parents of Amaro Griezmann, Griezmann's son, who was born on the same date as his sister. On April 8, 2021, the couple had their third child, a daughter named Alba.
Erika Choperena's height is 5ft 4in (162cm) and her weight is 55kg. Erika's measurements are 32-26-33. She has brown hair and brown eyes. Currently, Erika doesn't have tattoos on her body.