Andrea Rajacic is the stunning girlfriend of the Arsenal legend, Thierry Henry. In this article, you will find out everything you need to know about Thierry Henry's partner, so read on to learn more about her.
Thierry Henry is undoubtedly one of the greatest strikers in football history. The former France international made history when he played for the Gunners and he set unbelievable records and some of them are still unbeaten up to date.
The leading man of has won the Premier League Golden Boot a record four times, he also won the Premier League twice with Arsenal. Without a doubt Henry is a true football legend, inspiring many young players to be like him.
Despite his professional career being full of trophies, we decided to take a closer look into his personal life and find out more about his long-term partner.
Thierry Henry is in a long-term relationship with the stunning model Andrea Rajacic. Henry and Andrea started dating back in 2008, a year after Thierry Henry got divorced.
Thierry Henry was married to the actress, Claire Merry from 2003 to 2007. The couple decided to end their four-year marriage and they finalized their divorce in December 2008. Henry paid Merry a divorce settlement close to her requested sum of £10 million.
Soon after that, he met Andrea and they have been together ever since then. Many believe that Andrea is Thierry Henry's wife, but they are still not married.
Andrea Rajacic is a renowned model. She is also known for being the girlfriend of the Arsenal legend, Thierry Henry.
Now let's take a closer look into Andrea Rajacic's biography and learn more about her.
Andrea Rajacic was born on November 30, 1986, so her age is 35.
According to Andrea's date of birth, her zodiac sign is Sagittarius, meaning that she is a positive and straightforward person. Usually, people born under the sign of Sagittarius are adventure seekers and are much more excited by the prospect of new experiences and people.
Andrea Rajacic was born in Sarajevo, Bosnia and Herzegovina, meaning that her nationality is Bosnian.
Andrea Rajačić comes from the family of Nebojša Rajačić, who is her father. Unfortunately, we couldn't find anything regarding Andrea Rajacic's mother, as Andrea has not disclosed any info about her. She is a private person, who doesn't like to talk about her parents.
Andrea has not disclosed any info if she has siblings or not, so we don't know if she has sisters or brothers.
Andrea graduated high school in her hometown in Bosnia and Herzegovina. After her graduation, Andrea went to study in America.
It is unknown what she studied and to which university she went.
Andrea Rajacic is a renowned model. Andrea started her professional career from a young age as she dreamed of becoming a model since she was a little girl. Now, she has worked with many famous brands.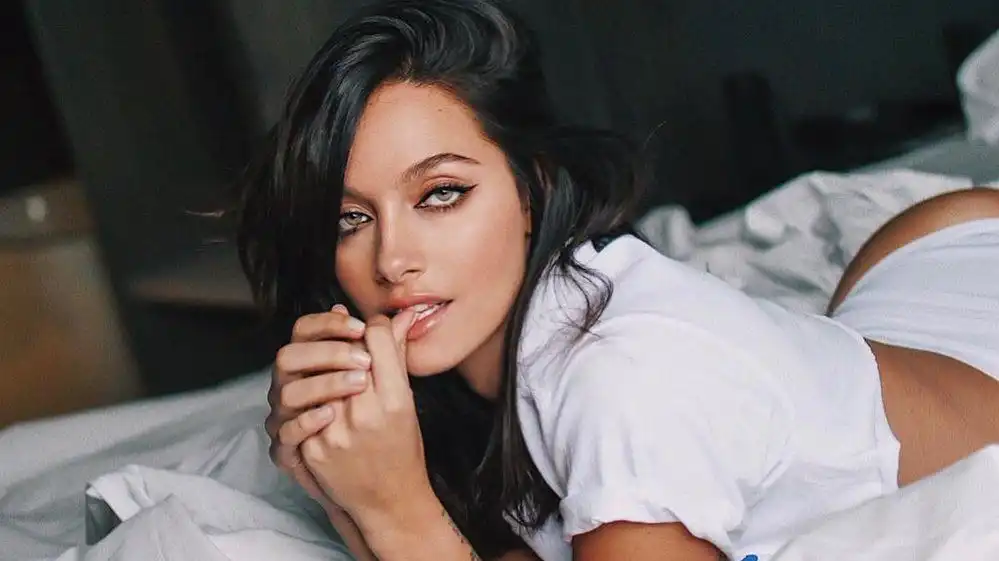 Checkout Paulo Dybala's Hot Girlfriend - Oriana Sabatini
Andrea Rajacic is a successful model and as one she has a big amount of money in her bank account. Andrea Rajacic's net worth is estimated to be between $1 Million and $5 Million.
Thierry Henry's net worth on the other hand will leave you impressed. Henry's net worth is estimated to be over $130 Million.
Andrea Rajacic might be the long-term partner of Arsenal biggest star, but actually, she prefers to stay away from the spotlight.
Andrea is not very famous on Instagram, where she has nearly 600 followers. You can check Andrea Rajacic's Instagram profile here. Andrea has set her profile to private so that not everyone can see her content.
Andrea Rajacic's height is around 5 ft 7 in (170 cm) and her weight is around 55 kg - 60 kg (121 lbs - 132 lbs). She has blonde hair and green eyes. Currently, Andrea Rajacic doesn't have tattoos on her body.
She is in great shape, despite giving birth to two children. She works out regularly and she is eating as healthy as possible.
Andrea Rajacic and Thierry Henry have one child together, but Henry has a kid from his previous marriage.
In 2012, after being pregnant for the first time, Andrea gave birth to Thierry Henry's son, Tristan Henry.
On Ma 27, 2005, Thierry Henry welcomed his first child, a daughter, Téa Henry.