The Voice star Catherine Harding is the stunning girlfriend of the Chelsea star, Jorginho. In the following article you will find many interesting facts about Cat, who is the second big love in the life of Jorginho. Jorginho seemed to have everything in life - big happy family with his ex-wife, two lovely children, but all of the sudden everything fell apart and he got divorced. Fortunately enough for him he found love again and now he is more than happy with Catherine Harding.
Jorginho is undoubtedly one of the best Chelsea players. The Italian international helped the Blues to win two of the major trophies in the football world - the Europa League and the Champions League. He has been their key player since he joined them back in 2018.
Jorginho is in a relationship with the stunning Catherine Harding. They started their relationship in the beginning of 2020.
Some reports claim that they began dating in 2019, when Jorginho was still married to Natalia Leteri, which eventually led to their divorce.
Jorginho and Catherine announced that they are together in January 2020, when she posted a picture of a baby bump.
Catherine Harding or Cat Cavelli, as she likes to call herself, is famous for being a contestant in the famous show The Voice. She gained even more popularity, when she started dating the Chelsea star, Jorginho.
Now let's take a closer look into Catherine Harding's biography and learn as much as possible about her.
Catherine Harding was born on July 25, 1990, so her age is 32. According to her birthday, Catherine Harding's zodiac sign is Leo, meaning that she is a loyal, enthusiastic and generous person. Usually people born under the sign of Leo are born leaders and they are very passionate about their work.
Catherine Harding was born in London Borough of Enfield, United Kingdom, meaning that her nationality is English.
Catherine Harding was born in the family of Brian Harding and Christine Harding. Catherine Harding's parents did an amazing job in raising their child right. There is no information if Cat has siblings.
Catherine Harding graduated high school in her hometown in England. After her graduation she enrolled in university, but her major is unknown.
When Cat began dating Jorginho she started taking Portuguese lessons.
Catherine Harding is a singer and songwriter. She was a contestant in the famous show The Voice and she was part of the Olly Murs team. Catherine made it to the knockout stages before being sent back home.
Besides being a singer Catherine is also a Pilates instructor. She takes great care of her body and she trains regularly. Cat is also on a diet to maintain her body weight.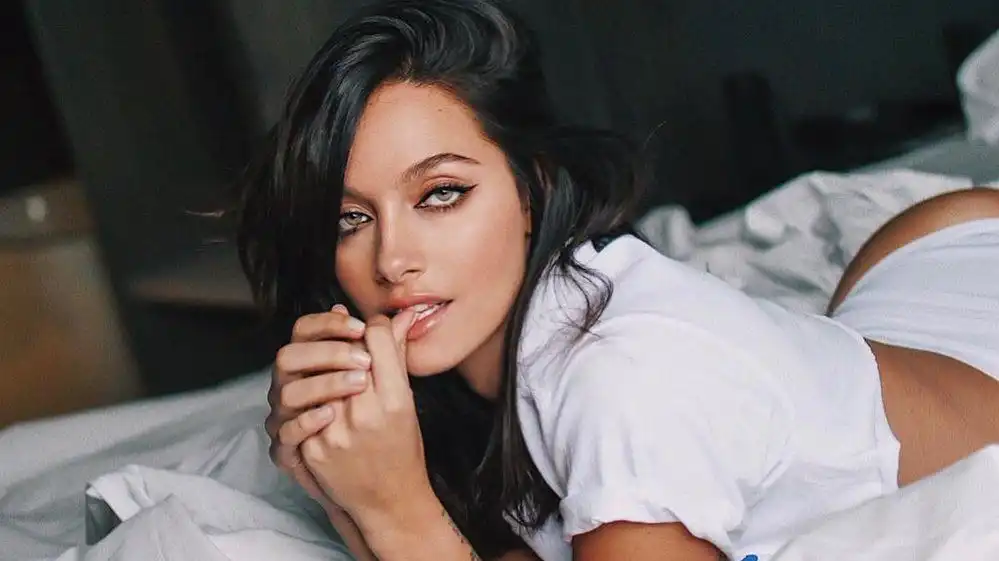 Checkout Paulo Dybala's Hot Girlfriend - Oriana Sabatini
Catherine Harding's net worth is under review at the moment, so stay tuned for further information.
Jorginho's net worth on the other hand is well known and is very significant. Jorginho's net worth is estimated to be over €19 Million. The Italian's annual salary is estimated to be over €9 Million and his weekly wage is €182,927.
Catherine Harding is quite popular on social media, she has gained over 9K followers and the fans love her, as she has a very positive influence on them. She posts lovely pictures of her and her children and videos of her singing.
You can check Catherine Harding's Instagram here, she goes by the nickname @cat_cavelli_.
Catherine Harding was in a relationship with the famous actor Jude Law. They had a brief relationship in 2014, when Cat and Jude dated for several months.
Their relationship did not work out, but Catherine Harding got pregnant with Law's 5th child. In 2015, she gave birth to a daughter Ada Law.
Catherine Harding's height is around 5'4'' (165 cm) and her weight is around 59 kg. Cat takes great care of her body and she trains regularly. She is also trying to eat as healthy as possible.
Catherine Harding and Jorginho have one child together. In March 2020, Catherine announced that she and Jorginho are expecting their first child together. In September she gave birth to Jorginho's second son, Jax.
Catherine Harding has a daughter from her relationship with Jude Law.
Jorginho has two children from his marriage to Natalia Leteri. Natalia gave birth to Jorginho's first son, Vitor, before they were even married. In 2018, Natalia gave birth to their second child, a daughter Alicia.