Adriana Fossa is the stunning wife of the legendary defender Paolo Maldini. Adriana is a lucky woman, as she is married to one of the greatest defenders of all time. In the following article, we decided to focus your attention more on Adriana Fossa's life and you will learn many interesting facts about her, so follow along to find out everything there is to know about Maldini's wife.
Paolo Maldini is one of the most famous defenders of all time. He is considered to be the best and one of the greatest players of all time. Maldini spent his entire playing career with the Serie A team Milan, helping them win seven Serie A titles as well as five Champions League. Maldini is one of the most loyal footballers and the same can be said about his personal life as he is married to Adriana for ages.
Paolo Maldini is married to the former Venezuelan model, Adriana Fossa. Paolo and Adriana have been together since 1987. They met in a nightclub and it was love at first sight.
After several years of dating, the couple finally tied the knot in December 1994 in a lavish wedding ceremony. Together they have two children.
Adriana Fossa is a former Venezuelan model, actress and entrepreneur. Adriana is also famous for being the wife of the Milan legend and one of the greatest players of all time, Paolo Maldini.
Now let's take a closer look into Adriana Fossa's biography and learn as much as possible about her.
Adriana Fossa was born on June 8, 1968, so her age is 54. According to her birthday, Adriana Fossa's zodiac sign is Gemini, which means that she is a very jovial and friendly person. Usually, people born under the sign of Gemini are very sociable and talkative. They tend to make friendships easier than others.
Adriana Fossa was born in Caracas, Venezuela, so her nationality is Venezuelan. Adriana has Italian citizenship as well.
Adriana Fossa is the daughter of the entrepreneur with Treviso origins, Stefano Fossa, and of Dianora Blanco, a member of one of the most important families in Venezuela.
There is no information if Adriana Fossa has siblings or if she is an only child. Adriana has not disclosed any other information regarding her mother and her father.
Adriana Fossa graduated high school in her hometown in Venezuela and she was one of the best students in her class. There are no details on Adriana Fossa's further education so we don't know whether she enrolled in a university or not.
However, Adriana Fossa always dreamed of becoming a model and she decided to pursue that passion.
Adriana Fossa is a former model and an actress and she is a successful entrepreneur.
Adriana Fossa decided to move to Miami when she was young to pursue a modelling career. She has walked the catwalk in Paris and in 1987 she arrived in Milan as there were more opportunities for her. In 1988 she took part in the TV show . In the show, she played the role of Carmela, a Sicilian model.
The peak in her modelling career was in 1990 when she paraded for Gianni Versace, Laura Biagiotti and Gianfranco Ferré and participated in the Telemike television broadcast with Mike Bongiorno.
Adriana Fossa decided to quit her modelling and acting career after giving birth two times.
Adriana currently has shares in the company that manages the  clothing brand, which was founded by her husband Paolo Maldini together with the footballer Christian Vieri.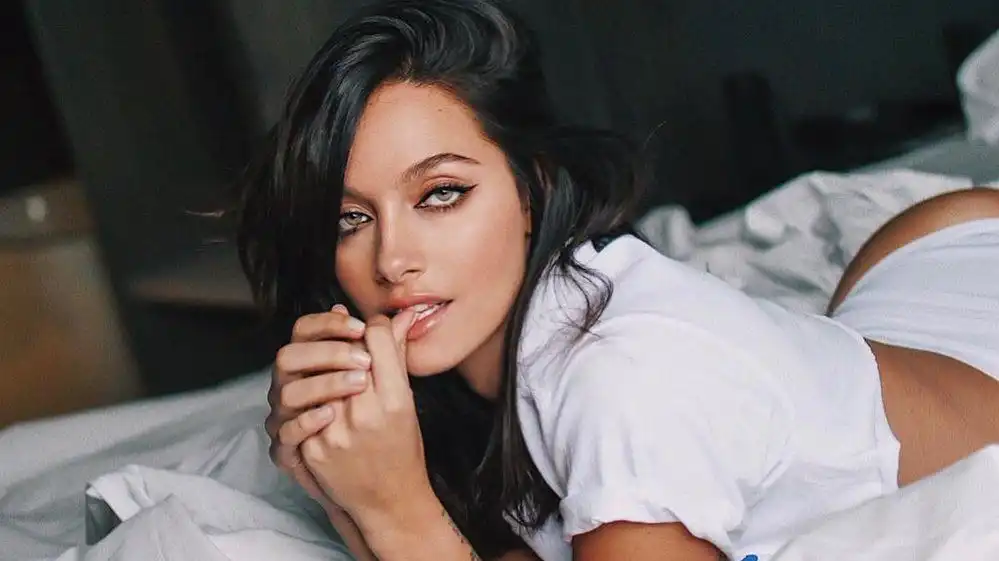 Checkout Paulo Dybala's Hot Girlfriend - Oriana Sabatini
Adriana Fossa's net worth is estimated to be around $1.5 Million. She gained most of her wealth from her modelling career and her shares in .
Paolo Maldini's net worth is estimated to be over $25 Million. He gained his wealth from his football career as well as his several businesses.
Adriana Fossa is very popular on social media. She gained a lot of followers with whom she likes to share her love for fashion. Adriana is a real fashion lover and she always wears something different and bold.
You can check Adriana Fossa's Instagram here, she goes by the nickname @adriana_fossa_de_maldini.
Adriana Fossa's height is around 5' 8" (173 cm) and her weight is around 60 kg. She has blonde hair and dark eyes. Currently, Adriana doesn't have tattoos on her body.
Adriana Maldini and Paolo Maldini have two children together. They have two sons.
On June 14, 1996, Adriana gave birth to Paolo Maldini's first son, Christian Maldini. On October 11, 2001, the couple welcomed their second son, Daniel Maldini.
They both represented Milan's youth team and Daniel made his senior debut for Milan in 2020.