Helena Seger is the beautiful wife of the football star, Zlatan Ibrahimovic. Helena is a very private person and she is more focused on her career rather than anything else. In this article you will learn many interesting facts about Helena Seger, so read on to find out everything there is to know about her.
Zlatan Ibrahimović is widely regarded as one of the best strikers in the football world that ever crossed the pitch. It is easy to see why, as he is one of the most decorated players with 31 trophies in his career. Zlatan is also known for his outspoken personality and the fact that he is not afraid to speak his mind.
Ibrahimovic has always been the focus of attention, due to his professional career, but we decided to take a closer look into the bad boy's personal life and learn more about his wife.
Zlatan Ibrahimovic is married to his long-time partner Helena Seger. The two met back in 2002, but at first, Helena refused to go out with Zlatan, due to his cocky behaviour.
Ibrahimovic eventually managed to convince her to give him a chance and they have been together ever since then. It is unknown when exactly did Helena Seger and Zlatan Ibrahimovic get married, as they keep their love life a secret.
Helena Seger gained most of her popularity when she started dating Zlatan Ibrahimovic. Despite being known mostly as Zlatan's wife, Helena is a successful businesswoman.
Now, let's take a closer look at Helena Seger's biography and learn everything there is to know about her.
Helena Seger's date of birth is on August 25, 1970, which means that her age is 52. According to her birthday, Helena's zodiac sign is Virgo, which means that she is a hardworking and reliable person. Usually, people born under the sign of Virgo are known for their intelligence and honesty. They are great perfectionists and are very organized.
Helena Seger was born in Lindesberg, Sweden, meaning that her nationality is Swedish.
Helena Noell Seger's parents are Margareta Seger and her dad is Ingemar Seger.
She also has two siblings, a younger sister, Karin and a younger brother, Henrik.
When it comes to Helena Seger's religion, we assume that she is Catholic, such as her husband's.
Helena Seger completed her education in Sweden. Seger graduated from college with a degree in Pattern design and fabric embroidery, but also economics.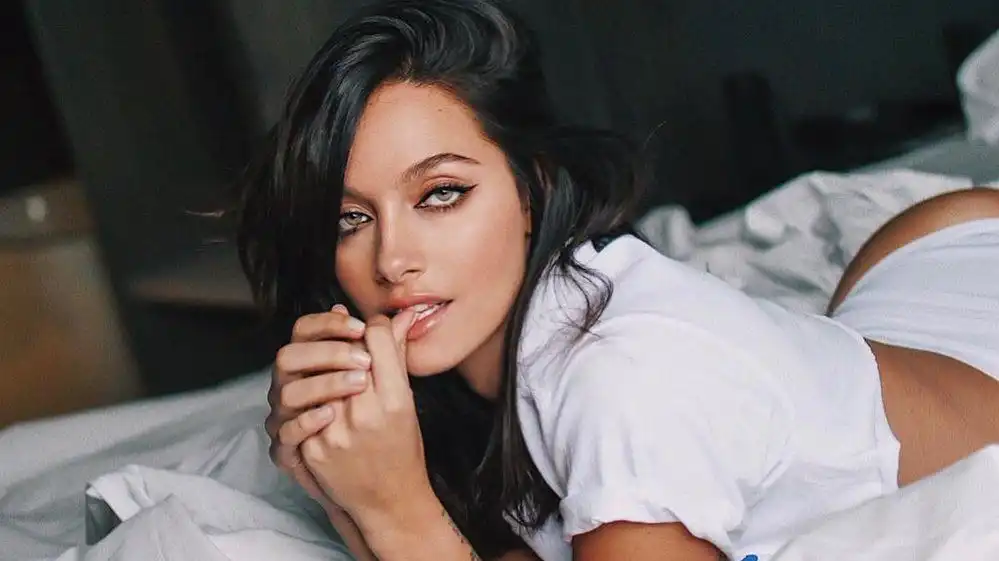 Checkout Paulo Dybala's Hot Girlfriend - Oriana Sabatini
Helena started to work from a young age, as she got her first job when she was only 13 and she worked for Gul&Bla. She developed a great entrepreneurial sense and she continued to work for companies such as JC, Rabbit, Replay, and Diesel.
Helena also was a sales representative for Bonner, but after three years at the job, she joined Corona and Hooch as a sales and marketing sales representative.
Later, she started to work for FlyMe, but when Ibrahimovic joined Juventus, she quit and moved to Italy with him.
The Sweden beauty has also done some modelling jobs throughout the years. Nowadays, Helena Seger's job is as a real estate agent in Italy.
Being a successful person means that your bank account is not small. Indeed, Helena Seger's wealth is very significant.
Helena Seger's net worth is estimated to be around $160 million. Zlatan Ibrahimovic's net worth, which is estimated to be $190 million. Zlatan earns €7 Million per year and his weekly wage is €134,614.
We live in a world where our lives are connected to social media and we are spending most of our time there.
Well, some people prefer to stay away from Instagram, Twitter or Facebook and spend some quality time with their families. One of those people is Helena Seger. She does not use either Instagram or Twitter.
Helena Seger's height is and her weight is about She has blonde hair and blue eyes. Currently, Helena doesn't have tattoos on her body.
Zlatan's wife is a gym lover and she is spending at least one hour in the gym every day to maintain her great shape. Along with her training, Helena is on a balanced diet, because she understands the importance of a good diet plan.
Helena and Zlatan have two children together. They have two sons.
On September 22, 2006, the couple welcomed their first son, Maximilian Ibrahimovic.
On March 6, 2008, after being pregnant for the second time, Helena Seger gave birth to Zlatan's second son, Vincent Ibrahimovic.