Petr Cech is a Czech former professional football player who is a technical and performance advisor for the Premier League club Chelsea Big Pete is one of the best goalkeepers in the Premier League history and he holds the record for most clean sheets in the history of the competition.
Cech's playing career will be remembered by everyone for his signature helmet. Have you ever wondered why the former Chelsea and Arsenal goalkeeper was always wearing a helmet?
Petr Cech is a former professional football player, originally from the Czech Republic. He spent 11 years with Chelsea as their main goalkeeper and now he is a technical and performance advisor for the Blues.
He is considered to be one of the best goalkeepers in football history, keeping the record for most clean sheets in the Premier League.
Cech spent most of his career with Chelsea, joining them in 2004 from Rennes. In 2015 he took a new challenge in his professional career and joined Chelsea rivals Arsenal for a fee of £10 million. Cech spent with the Gunners four years and in 2019 he retired.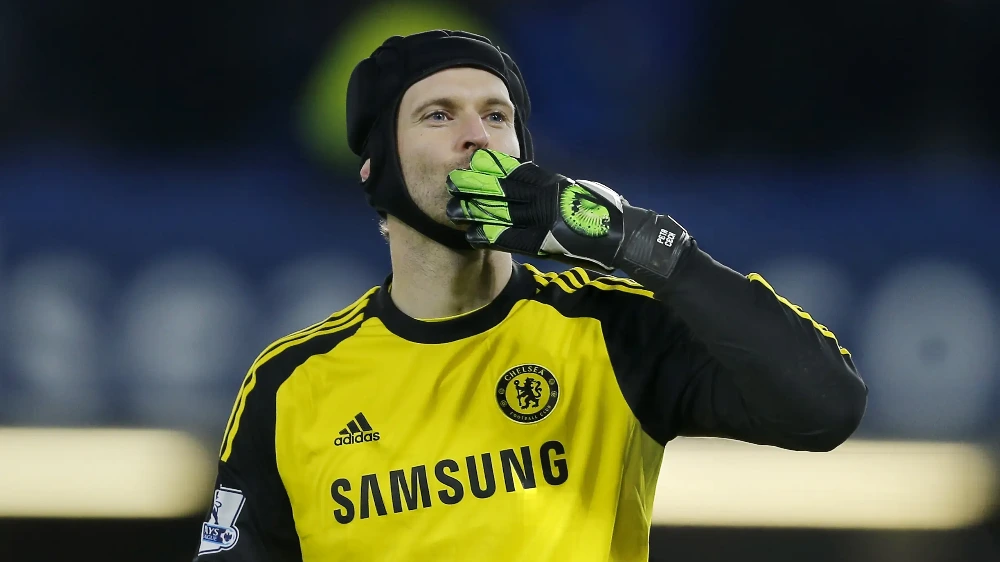 Petr Cech is one of the very few goalkeepers to have to wear headgear to protect his head. The reason is that he sustained a serious head injury that almost cost his life.
The incident that almost ended his career and life happened back in 2006 when Chelsea played against Reading and a player from the opposite team collided into Cech's head.
In the opening minutes of the game Stephen Hunt, Reading's midfielder, collided with Petr Cech. Cech was rushing to the ball as well as Hunt, but as the Czech goalkeeper collected the ball Hunt's right knee hit Cech's head.
The player said that it happened accidentally, but many claimed that it was intentional. Jose Mourinho, who was in charge of Chelsea back in 2006, even blamed Hunt saying that his challenge was "a disgrace".
After the accident, Cech was immediately replaced by Carlo Cudicini, who also got knocked out in the final minutes of the game, which forced Chelsea captain John Terry to play in goal for the remaining minutes of the match.
Cech had undergone surgery for a depressed skull fracture in order to save his life. He was rushed to the hospital and if it was not for the fast reaction of the doctors Cech possibly would have died. 
Chelsea announced that Cech will be out of action for three months following the medical advice on the time needed for complete recovery from the skull fracture.
Cech managed to come back to action in January 2007, but to play the medical advice was to wear a protective helmet, as the doctors inserted metal plates in his head.
Cech himself admitted that he does not remember anything from the incident.
In an interview for SkySports, the goalkeeper said: "Things could have been different." 
"The doctors tried not to scare me too much and I never asked too much." 
" But if you ask my wife, even now, she does not look too well. For her, the experience was a thousand times worse than it was for me." 
"It was a very close call." 
It was remarkable how quick Cech managed to return from such an injury. After he came back, he went on to win four FA Cups, 2 Premier League titles and once the Champions League and the Europa League.