Meet Isabelle da Silva, the stunning wife of the Chelsea defender, Thiago Silva.
Thiago Silva spent eight years of his professional career with the Ligue 1 team Paris Saint-Germain and he was a major part of the squad and of course the team's captain.
Throughout the years the Brazilian has guided his team to winning many major trophies, but the 2019/20 season turned out to be the last season of Silva wearing a PSG shirt, as he joined the Premier League club Chelsea.
However, we believe that we are not here to read about Thiago Silva's professional career, no matter the fact that it is full of trophies, but you want to find out more about Silva's wife. Here you will find everything there is to know about Thiago Silva's wife, Isabelle da Silva.
Thiago Silva is married to Isabelle da Silva. Thiago and Isabella have been together since the early 2000s, so yes we can easily say that Thiago and Isabelle are childhood sweethearts.
In May 2005, the couple tied the knot after many years of dating, in a private wedding ceremony attended by their friends and family.
Isabelle da Silva is mostly known for being the wife of the Brazilian star, Thiago Silva.
Isabelle is an Instagram star and a Digital Influencer.
Now, let's take a look into Isabelle da Silva's biography and learn everything there is to know about her.
Isabelle da Silva was born on March 11, 1987, meaning that her age is 35.
According to her birthday Silva's zodiac sign is Pisces, meaning that she is a very intuitive, gentle and wise person. Usually people born under the sign of Pisces are selfless and they are always willing to help others, without hoping to get anything back.
Isabelle da Silva was born in Rio de Janeiro, Brazil, such as her husband and her nationality is Brazilian. She was born and raised in the same neighbourhood as Thiago and that is how they actually met.
Isabelle da Silva is the daughter of Laninha Mendes, who is her mother. Unfortunately, we couldn't find anything regarding Isabelle's father.
Isabelle da Silva has not disclosed anything about her siblings, so we are not sure whether she has brothers or sisters.
Isabelle da Silva graduated from high school in her home town in Brazil. There is no info whether she enrolled in university or not.
Isabelle da Silva is a Brazilian and French Digital Influencer. Now her job is based in London as Thiago Silva joined Chelsea.
Isabelle is also a model and an Instagram star.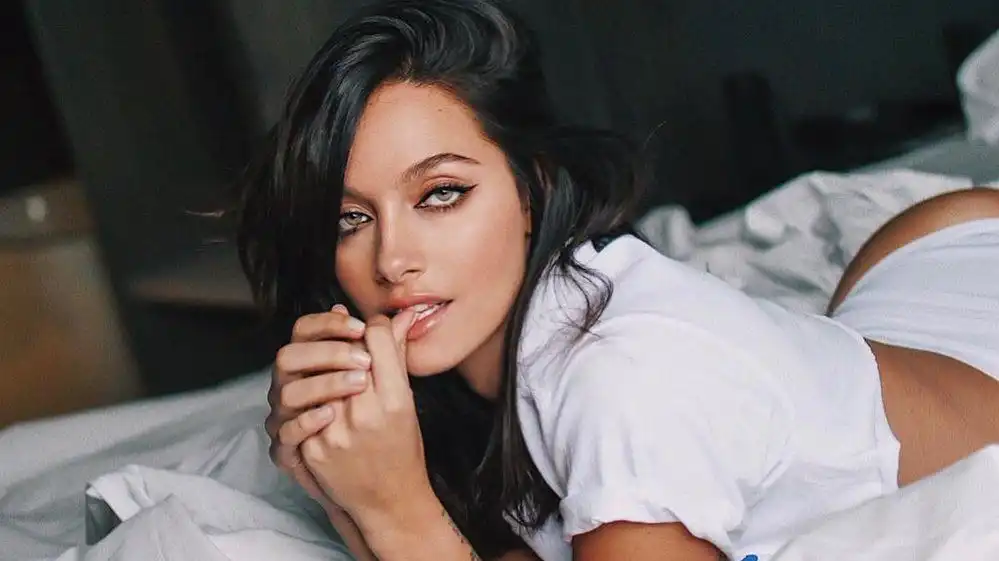 Checkout Paulo Dybala's Hot Girlfriend - Oriana Sabatini
Isabelle da Silva's net worth is under review at the moment, so stay tuned for further information.
Thiago Silva's net worth is very significant. Thiago Silva's net worth is around $45 Million.
Thiago Silva's annual salary is over $17 Million.
After Thiago signed with Paris Saint-Germain in 2012 the couple moved to live in Paris, and Isabelle just loves to live in the City of Love. In 2020, the couple moved to London where is their home at the moment.
However, they also have a home in Rio de Janeiro, which the couple acquired about seven years ago. It is a 680 m² property (and 815 m² of land) with a direct view of the sea, in other words, it is a dream come true. 
Isabelle has quite an impressive number of followers on her official Instagram profile. She gained over 400K followers on Insta.
Isabelle often posts pictures of her and her family, or photos of clothes of the different brands that she is representing.
You can check Isabelle da Silva's Instagram here.
Isabella de Silva also has a Twitter account, but she only has nearly 3K followers.
Isabella da Silva also has her own YouTube channel, which you can check here.
Isabelle da Silva has been a true supporter of her husband and of the Brazilian national team overall.
She loves to take time and cheer Thiago Silva from the stadium whenever she can.
Thiago Silva and Isabelle da Silva have two children. Thiago is one lucky father as he has two sons and his legacy will be continued, as one of his kids is already part of the PSG youth academy.
On November 12, 2010 Isabelle da Silva gave birth to their first son, Isago da Silva.
Just a few months later, Isabelle got pregnant for the second time and on April 4, 2011, the couple welcomed their second son, Iago de Silva.