Natacha Tannous is the former long-term partner of the German legend Michael Ballack. Natacha is a popular business executive, journalist, finance expert and former model. In this article you will learn many interesting facts about Natacha Tannous, so read on to find out more about Ballack's ex-lover.
Michael Ballack is a player who doesn't need much of an introduction. The former German footballer is considered one of the best midfielders of his generation. He was best known for his passing range, powerful shot and physical strength. In this article, we want to focus your attention on Michael Ballack's personal life rather than on his professional one, so here you will learn everything there is to know about Ballack's ex-girlfriend.
Michael Ballack is currently single. Ballack dated the famous Instagram influencer and entrepreneur, Natacha Tannous.
Michael Ballack and Natacha Tannous met after the former German international divorced his wife Simone Mecky-Ballack. Ballack and Tannous started dating back in late 2014. Many believed that Natacha Tannous was Michael Ballack's wife, but eventually, things came to an end in 2019, when the couple had a big crisis in their relationship.
We believe that currently, both Michael and Natacha are single. They still have a friendly relationship and support each other, no matter that they are no longer together.
Natacha Tannous is a popular business executive, journalist, finance expert, former model Instagram influencer and entrepreneur. She is also known for being the girlfriend of Michael Ballack.
Now let's dig deeper into Natacha Tannous' biography and learn everything there is to know about her.
Natacha Tannous was born on April 16, 1984, so her age is 38. According to her birthday, Natacha Tannous' zodiac sign is Aries, which means that she is a very courageous, confident and determined person. Usually, people born under the sign of Aries are known for being very ambitious and for having great leadership qualities.
Natacha Tannous was born in Lebanon. She has French-Lebanese nationality.
Natacha Tannous is a private person when it comes to her personal life. She is very close to her parents, but she hasn't disclosed any details about them.
Natacha Tannous has two siblings, a brother and a sister. Her brother is Hekmat Tannous and her sister is Milana Andrea Tannous.
Natacha Tannous completed her education in Lycée Louis-le-Grand secondary school in Paris, France. She was an excellent student. Right after her graduation, Natacha went to London Business School. She also studied at Ipesup and ESCP-EAP and NYU Stern School of Business.
Natacha is fluent in four languages - English, French, Arabic and German.
Natacha Tannous worked as Head of Germany & France at Tifosy Capital & Advisory for 4 years to May 2017-21. Before that, she worked in the position of Executive Director at Goldman Sachs.
Natacha also worked as a model for several years. Now she focuses more on developing her Instagram profile and TikTok account, where she gives valuable business advice.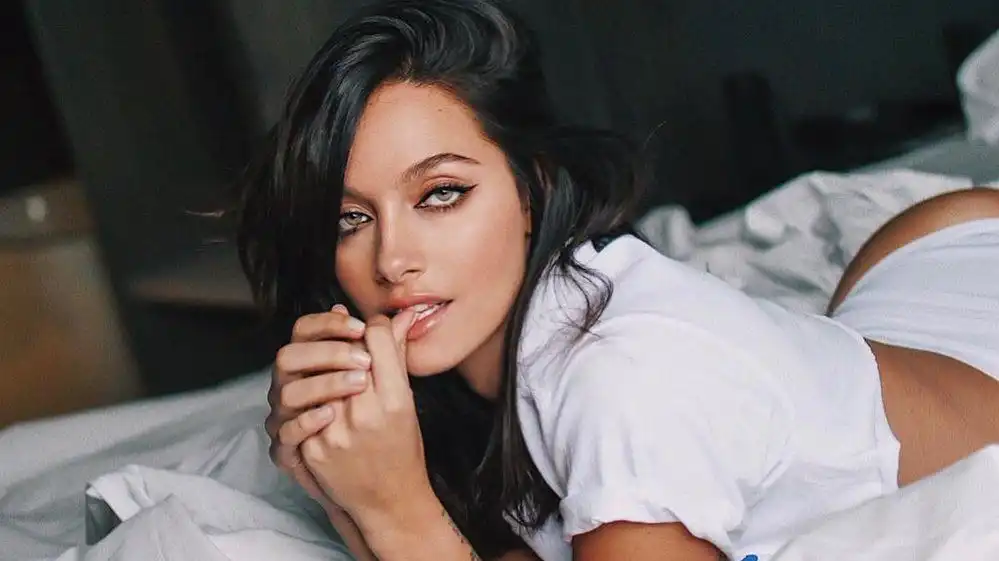 Checkout Paulo Dybala's Hot Girlfriend - Oriana Sabatini
Natacha Tannous is very popular on social media, where she gained thousands of followers. She is very active on Instagram and TikTok. Natacha gives different business advice to her audience and they love her as she helps them to have a better life.
You can check Natacha Tannous' Instagram here, she goes by the nickname @natachatannous. Natacha Tannous is also very active on Twitter, where she is also very popular. You can check Natacha Tannous' Twitter account here.
Natacha Tannous paid tribute to the former Chelsea player's son Emilio Ballack, who died tragically in a quad-bike accident. Emilio passed away in August 2021, when he is believed to have lost control of the vehicle during the manoeuvre out of the family villa and ended up underneath the quad on a public road.
The firefighters pulled the teenager from the wreckage but the medical team were unable to revive him. Tannous took to social media to pay tribute to the 18-year-old.
"When I first met you, you were 12. You've been a teenager out of the ordinary…so empathetic, compassionate, smart, kind-hearted, clever, good at anything (golf, basketball, football)," she wrote.
"You had an incredible personality, that's why you were always popular.
"You were so charming, you'd convince me to play verstecken 4 times/day, or the nicht lachen game, where I'd always lose to you.
"I am still laughing at stories from the expertise summer camp.
"You simply made everyone laugh and brought a smile on anyone's face.
"I have never in my life seen a teenager who would never fight, and always try to help people; you would always stand in the middle and act like a pacificator. You were incredible.
"Going through our WhatsApps, I have uncontrollable tears, at all these funny cherished moments; and even those maths exercises or humanities essays, because you wanted to be good at everything, you were so driven & always pushed yourself. Being average was out of the question for you.
"I was convinced you'd be successful at whatever you would endeavour. Which you have. Your entire life. But it was just too short. Stolen from you. There are no words to describe this tragedy. None. It is such a horrible nightmare that one wishes to wake up from.
"You were a ray of sunshine, and you left?! How is that even fair? The only consolation is that I feel so blessed that I have met you and I was lucky enough to have spent so much time with you, for nearly 5 years.
"But it makes it just as heartbreaking and devastating…
"In hindsight, should have allowed Nutella for breakfast, should have allowed to stay up playing video games before exams, should have allowed Haribos in the bedroom.
"You have lived your youth like an angel, and you left as one. I pray for you #Emilio.
"My thoughts are with your dad, Louis& Jordi, Oma& Opa and family on both Michael and Simone's side in this extremely hard and inconsolable moment.
"There are no comforting words. And never will be. Emilio, you have touched each of us forever. You now have left an unhealable scar on everybody's hearts. On mine eternally. "
John Terry, Ballack's former teammate, also paid tribute to Emilio Ballack.
Natacha Tannous' height is around 5 ft 7 in (170 cm) and her weight is around 55 kg - 60 kg (121 lbs - 132 lbs). Natacha has brown hair and green eyes. Currently, she doesn't have tattoos on her body.
Natacha Tannous loves to work out and she does it regularly to maintain her body weight. She does a lot of strength training and also she loves boxing.
Natacha Tannous's net worth is under review at the moment, so stay tuned for further information.
Michael Ballack's net worth on the other hand is very significant. Michael Ballack's net worth is estimated to be over $30 Million. He made most of his wealth during his time as a professional football player.