The surprising tonight is that Aguero is put in the subs and Gabriel Jesus will take his place. The three in front are Riyad Mahrez, Bernardo Silva and Gabriel Jesus.
Pep Guardiola's decision for Aguero might be that he is not at his top form. Let's not forget the missed penalties in recent games.
Real Madrid and Manchester both started slow.
Manchester united had some great chances to open the score line but they wasted them.
Thibaut Courtois made some great saves. First he saved a shot by Gabriel Jesus. At the end of the first half Real needed him for the second time.
Manchester City has a big problem as Mendy will miss the second leg and Laporte got injured again.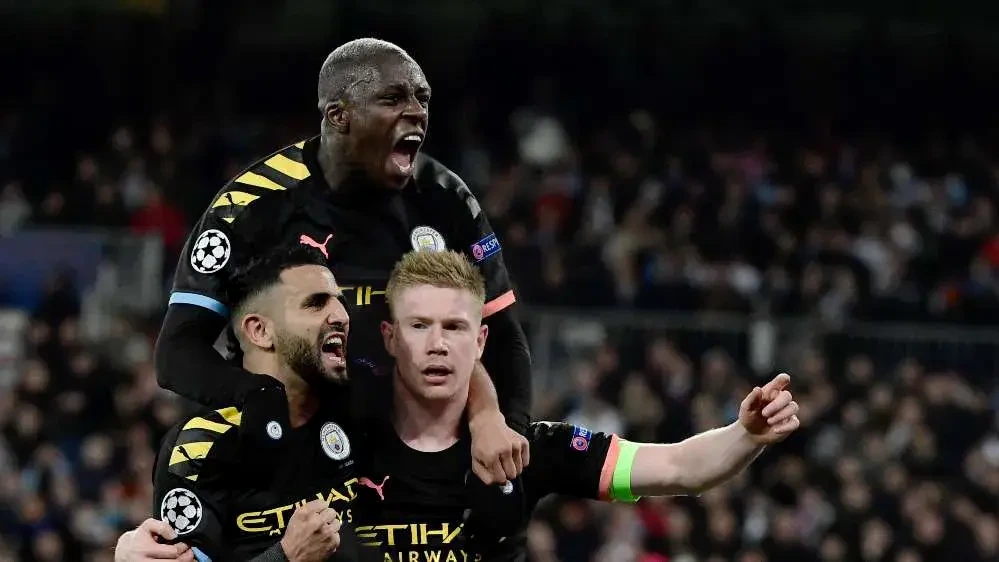 Real had a chance to open the score line at the 31st minute, but Enderson made a great save to keep the ball out of the net.
Real opened the scoreline in the 60th minute after a terrible mistake by defense from City and a great finisher form Isco.
After a lot of missed chances to find the net in the 78th minute Gabriel Jesus equalized the scoreline after a great ball from De Bruyne.
De Bruyne made the comeback complete by scoring from penalty in the 83rd minute. He was ruthless in front of goal, and he put it perfectly in the net.
In the 86th minute Sergio Ramos was shown a red card and things just got better for Manchester City.
The Light Blues now have the lead with two away goals.